Tampa Bay Rays at Texas Rangers game preview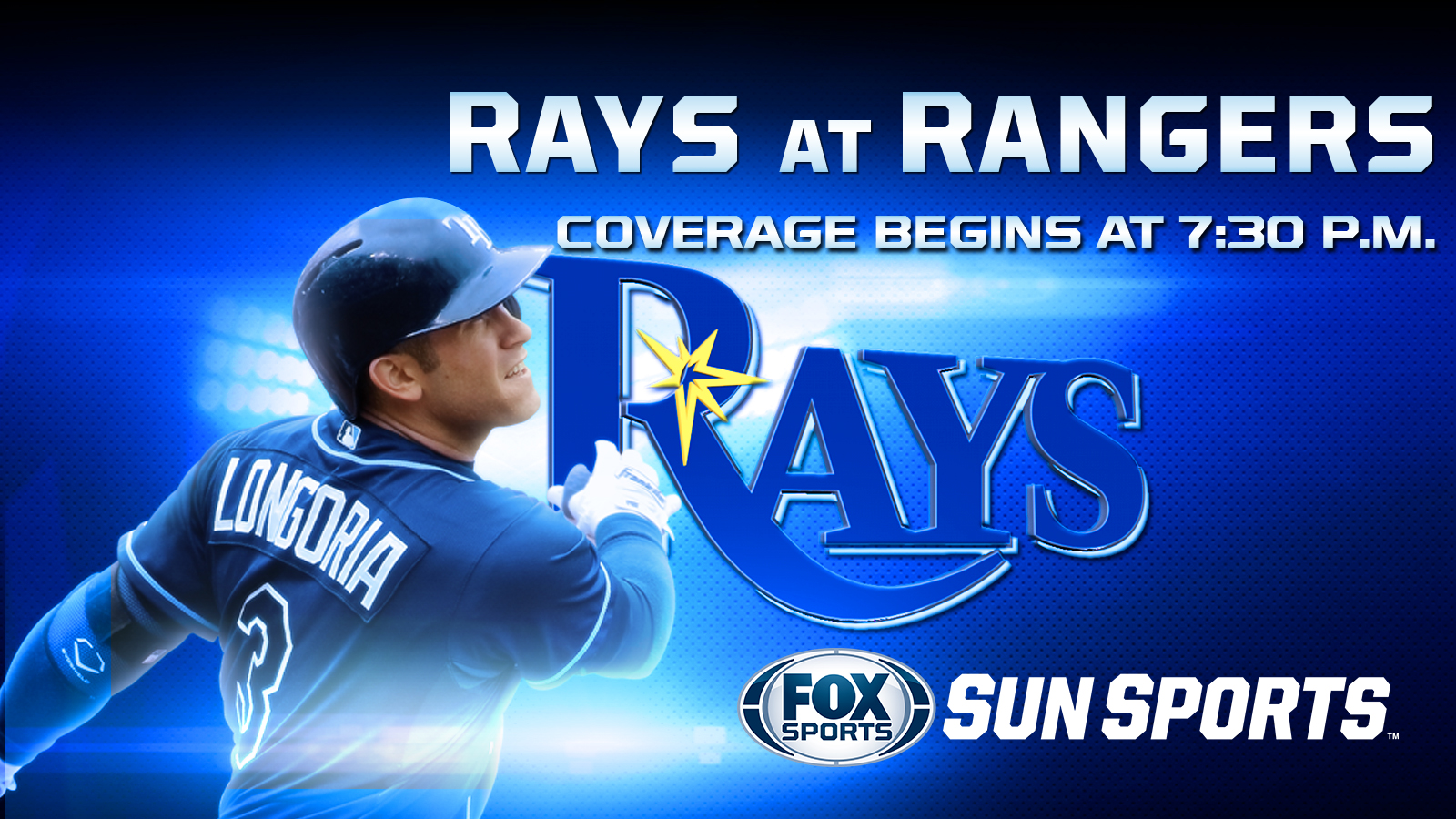 TV: SUN SPORTS
TIME: PREGAME COVERAGE BEGINS AT 7:30 P.M.
Jeremy Hellickson has defeated every AL opponent he has faced with the exception of the Texas Rangers.
The Tampa Bay Rays starter will try to change that Tuesday night when these teams continue a four-game set in Arlington.
Hellickson (1-1, 2.61 ERA) is 0-4 with a 5.32 ERA in five career starts against the Rangers, including one in the postseason. The right-hander has a higher ERA versus Texas than any other AL team except Kansas City (5.45).
This season's Rangers team doesn't figure to pose much of a threat since it is trying to avoid finishing with baseball's worst record. There are capable hitters who have had success against Hellickson in the past, with Adrian Beltre 4 for 8 with two homers including the playoffs, Shin-Soo Choo 3 for 8 with one homer and Alex Rios 3 for 9 with a homer and two doubles.
Rios sat out Monday's 7-0 loss with a sprained right ankle suffered the day before in a 6-2 victory at Houston. An MRI revealed no significant damage and he could return Tuesday.
"It's still sore a little bit," Rios told MLB's official website. "Hopefully, I don't have to miss any more time. I'm optimistic about it."
Hellickson failed to pitch past the fifth inning in each of his first three outings after missing more than three months due to elbow surgery before a masterful effort Wednesday. The 2011 AL Rookie of the Year allowed one run and two hits over seven innings in a 7-3 win at Oakland.
"That looked like the Rookie of the Year Hellickson," manager Joe Maddon said. "My thought is now that he's done it once he can really take off."
That outing began a 4-1 stretch for the Rays in which their starting rotation has registered a 0.83 ERA. Drew Smyly was the latest to continue that trend by earning his first win for Tampa Bay with 7 2-3 innings Monday.
Tampa Bay (58-60) led by five runs after four innings in its first game in Arlington since a 5-2 victory Sept. 30 in a one-game playoff that clinched the AL's second wild-card spot.
Matt Joyce had a two-run single in the second inning and Ben Zobrist went 2 for 4 with one RBI. Zobrist is 11 for 20 with five walks in his last five games.
Right fielder Kevin Kiermaier left in the seventh inning with tightness in his lower back in a precautionary move.
Texas (46-72) had homered in six straight games to match a season high before finishing with two singles and a double on Monday.
The Rangers will give the ball to Nick Tepesch (4-7, 4.46), who won for the first time in five starts Wednesday with 5 2-3 scoreless innings in a 3-1 road win over the Chicago White Sox. He was pulled after 79 pitches in his first outing since July 26 as he missed a start due to a sore knee.
"He hadn't pitched in 10 days, so I didn't know what to expect," manager Ron Washington said.
The right-hander won his lone start against the Rays in his major league debut April 9, 2013. He allowed a run and four hits in 7 1-3 innings in a 6-1 win.