Tampa Bay Rays at St. Louis Cardinals game preview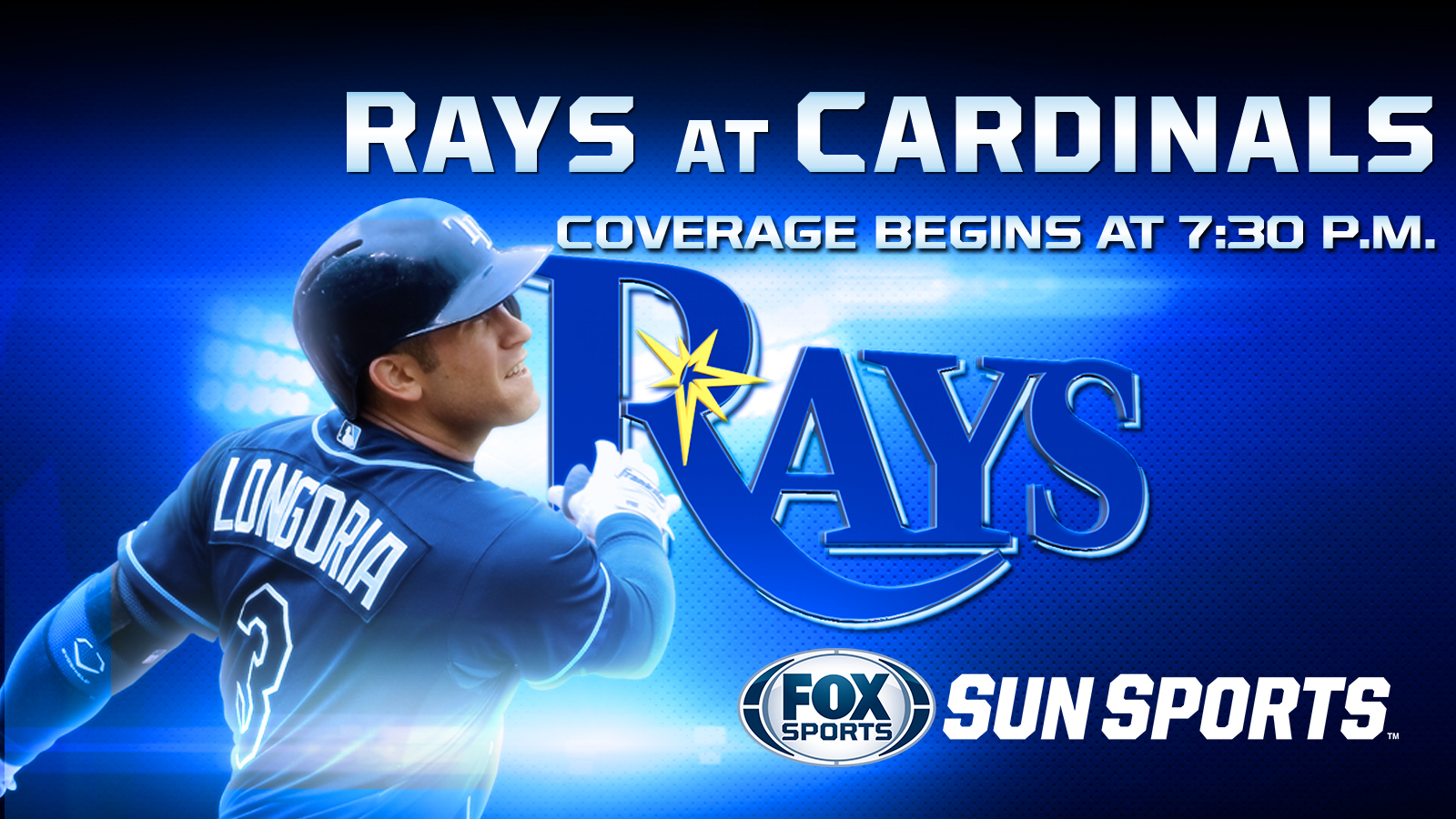 After causing a stir at the All-Star game, the St. Louis Cardinals' Adam Wainwright is finally ready to get back to business.
In his first appearance since the break, Wainwright looks to become baseball's first 13-game winner in Tuesday night's series opener against the visiting Tampa Bay Rays.
Wainwright (12-4, 1.83 ERA) created a media frenzy after admitting to grooving a pitch to Derek Jeter in last Tuesday's Midsummer Classic. The right-hander, who started the game for the NL, allowed three runs in one inning.
"I didn't know the fallout was going to last so long and be so wide-based," he told MLB's official website. "I made a mistake, and I move on. I'm not going to change how I do things. I'm not going to change the way I interview. I'm going to be more mindful of the words I use, but for crying out loud, this is ridiculous."
The Cy Young candidate will try to put all that behind him in his first start for the Cardinals (54-45) since a 10-2 win at Milwaukee on July 12.
"I think they're just being real cautious of making sure that I'm going to be prepared … because this is going to be a pretty torrid race through the end of the season," Wainwright said of the extended rest. "I think they're mindful of that and they need me to be out there every fifth day."
Wainwright is 4-1 with a 0.81 ERA in his last six outings, a stretch that began with a 1-0 win at Tampa Bay on June 10. He threw seven strong innings to outduel Jake Odorizzi, improving to 3-0 with a 1.72 ERA in his last six interleague starts.
Wainwright, who has a 1.24 ERA in his last six home starts versus the AL, could be in for a stiffer test this time around against the surging Rays (47-53). Tampa Bay has won 14 of 18, including a season best-tying five straight by a combined 29-9 score.
"We're just trying to concentrate on the moment and not thinking that far ahead," first baseman James Loney said following Sunday's 5-3 victory at Minnesota. "And we're not thinking about what we did yesterday."
The Cardinals had won seven of nine before falling 4-3 to the Los Angeles Dodgers on Sunday. Peter Bourjos went 2 for 4 with two-run homer but closer Trevor Rosenthal surrendered the tiebreaking run in the ninth inning.
The Cardinals try to bounce back against Odorizzi (5-8, 4.01), who is 3-1 with a 2.50 ERA in his last six outings. The right-hander yielded three runs over 6 2-3 innings to beat Toronto 10-3 on July 12.
Odorizzi, who grew up near St. Louis, is looking forward to facing the Cardinals – and Wainwright – again. He scattered three hits over 7 1-3 innings of one-run ball in last month's matchup.
"Just the atmosphere alone will be very cool," he said. "It will be a fun atmosphere and fun game for me in general."
St. Louis' Kolten Wong figures to be back in the starting lineup after going 0 for 1 as a pinch hitter Sunday. The rookie second baseman is 13 for 37 with five homers and 11 runs scored since coming off the disabled list with a shoulder issue July 6.
Tampa Bay's Kevin Kiermaier is batting .432 with five extra-base hits and 11 RBIs over an 11-game stretch. Evan Longoria is 6 for his last 16 with three doubles and five RBIs.
The Rays split their two games with St. Louis last month and are 4-8 against the NL this season.