Tampa Bay Rays at Oakland Athletics game preview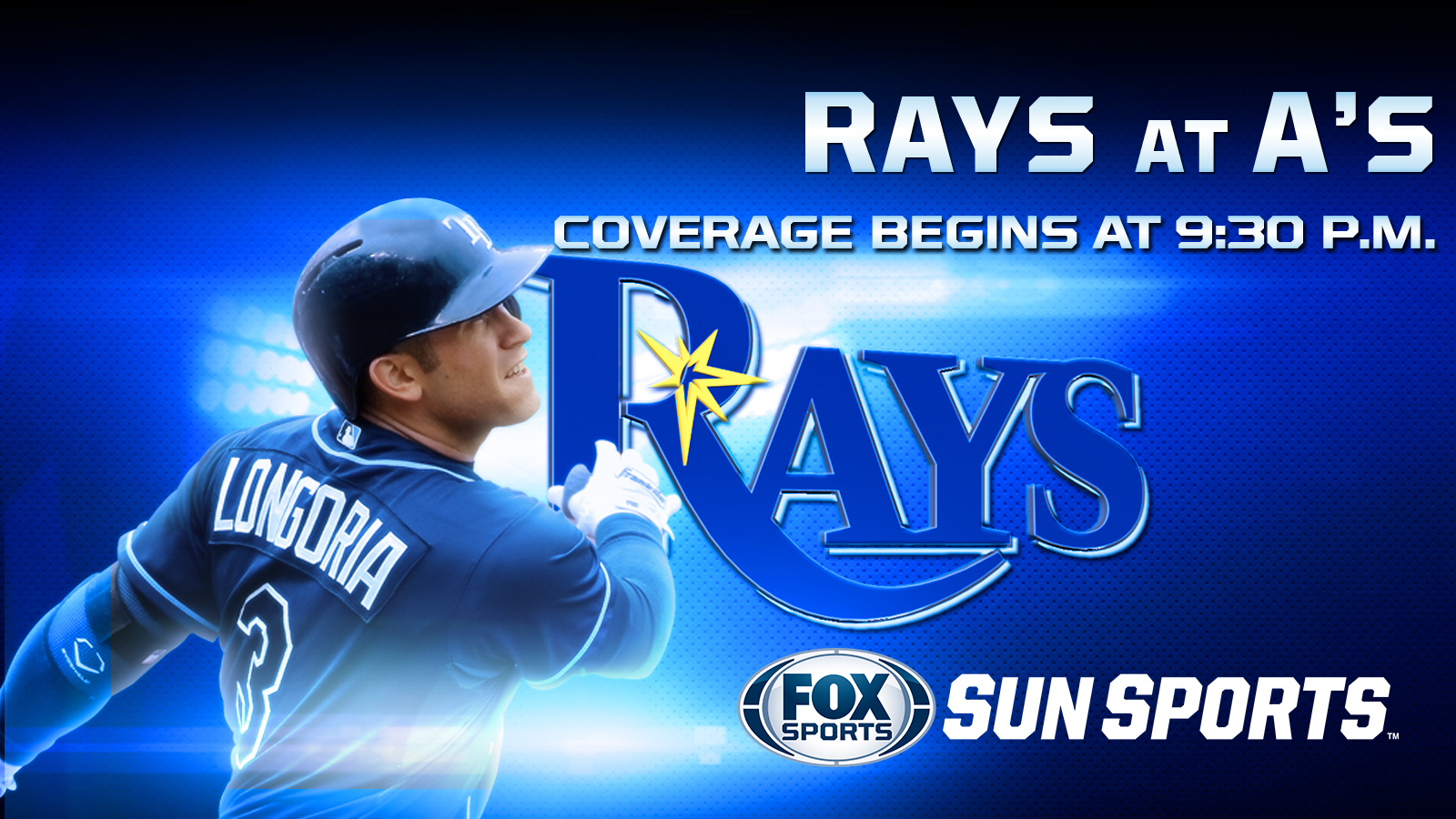 Despite a rough beginning to his tenure in Oakland, Jason Hammel remains a part of the Athletics' starting rotation.
The right-hander tries to avoid a fifth loss in as many starts with his new team Tuesday night against the visiting Tampa Bay Rays.
Hammel (0-4, 9.53 ERA) went 8-5 with a 2.98 ERA in 17 starts for the Chicago Cubs before they traded him and Jeff Samardzija to Oakland (68-43) for four minor leaguers July 4. Since then, Hammel has allowed 20 runs, 26 hits and walked 10 with 12 strikeouts over 17 innings.
He gave up eight runs in 4 1-3 innings of an 8-1 loss at Houston on Wednesday.
"There's not much to explain," Hammel said. "I'm a completely different pitcher. Just keep making the same mistakes over and over. Right now it doesn't look too good but it's a long season and I've been through this before."
With last week's addition of Jon Lester to an already stellar rotation that includes Samardzija, fellow All-Star Scott Kazmir and youngster Sonny Gray, whom both own 12-4 records, the A's opted to move eight-game winner Jesse Chavez to the bullpen and give Hammel a chance to work things out as a starter.
"(Hammel's) track record would suggest we need to be a little bit more patient with him, and I think good things are going to come from him," manager Bob Melvin said. "You don't have a (2.98 ERA) and not give a guy a chance to prove himself here."
Pitching for Baltimore the past two seasons, Hammel went 1-2 with a 5.19 ERA in five starts against Tampa Bay (54-58).
After dropping four of six, Oakland won 3-2 in 10 innings on Monday. Derek Norris drove home the winning run with a two-out single off former Athletic closer Grant Balfour to help the major league-leading A's maintain their one-game lead over the Los Angeles Angels in the AL West.
The defeat snapped the Rays' eight-game winning streak on the road, where they are 16-4 since losing 10 in a row.
A loser in four of five since an 11-1 stretch, Tampa Bay has totaled seven runs while dropping three one-run contests during a four-game slide at Oakland.
Part of the three-team trade that sent ace David Price to Detroit last week, Drew Smyly (6-9, 3.93) makes his Tampa Bay debut Tuesday.
"You're not going to replace David Price," Smyly said. "The Rays made the trade, they wanted me, so I'm going to do the best I can and try to learn from them and get better every game. I'm just doing me."
The left-hander allowed four runs and 11 hits over five innings while not getting a decision in the Tigers' 7-4 win Thursday over the Chicago White Sox on the same day he was traded.
Smyly was roughed up for six runs and four solo homers in five innings of a 10-0 loss at Oakland on May 26.
Brandon Moss and Josh Donaldson each homered off Smyly in that contest.
Moss, however, is 2 for 28 with 10 strikeouts in his last seven games. Donaldson is 1 for 11 in the last three.
Tampa Bay's Ben Zobrist hit .486 during a nine-game hitting streak that ended with an 0-for-4 night Monday.
He's 6 for 12 with a homer and two doubles versus Hammel.