Tampa Bay Rays at Oakland A's game preview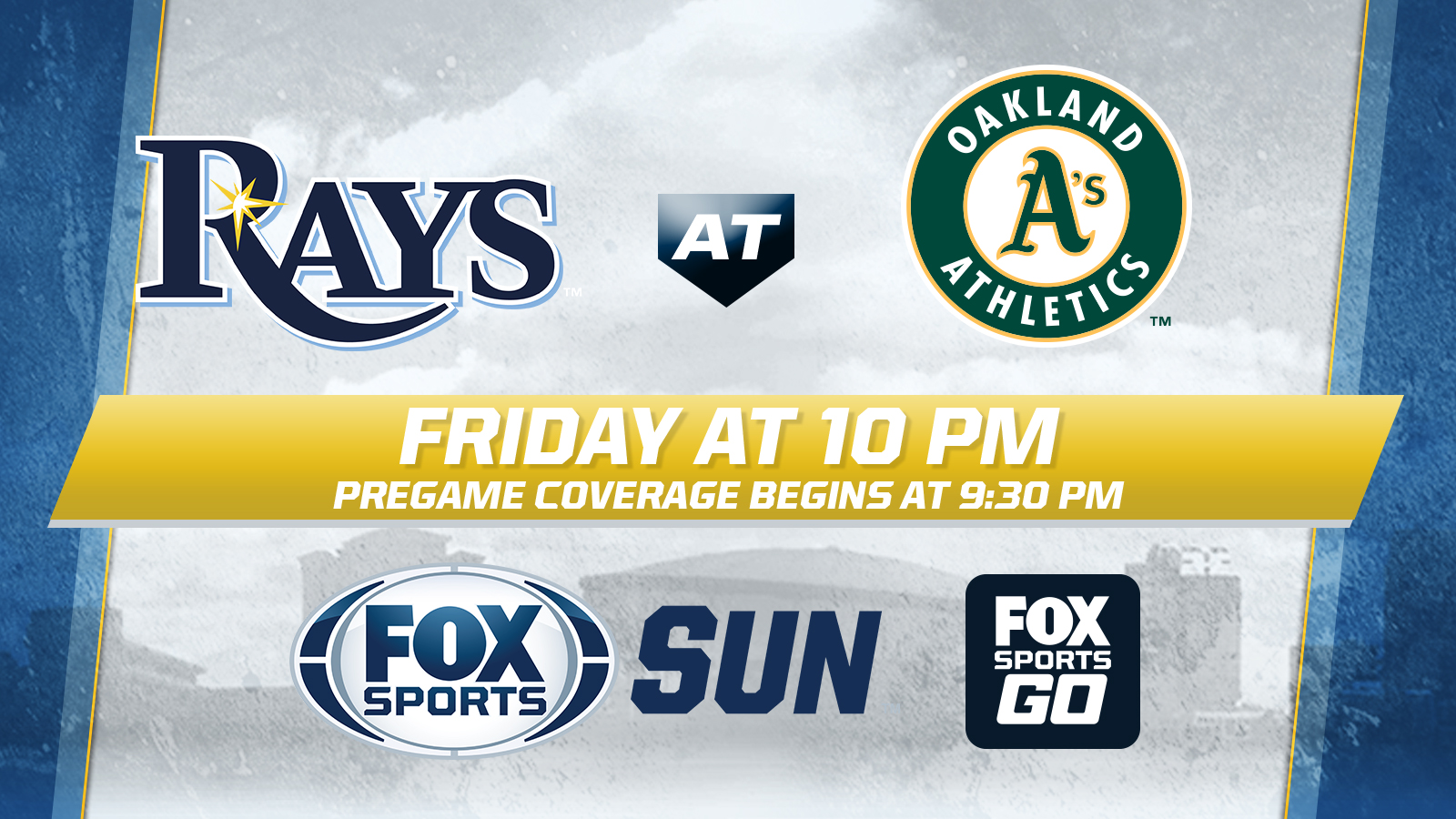 OAKLAND, Calif. — Sean Manaea faced plenty of hurdles already in his rookie season.
The Oakland A's left-hander gave up 16 earned runs in his first three major league starts and had an 11.37 ERA. He had a scary trip to the disabled list because of a strained muscle in his pitching forearm.
Manaea dealt with a three-hour rain delay before a start in Minnesota. Then he was forced to make an emergency relief appearance Sunday against the Toronto Blue Jays — two days before a scheduled start — after Oakland pitchers Rich Hill and Andrew Triggs were injured in the first inning.
"I was just in a panic getting up here (to the clubhouse) and getting dressed," Manaea said Thursday. "I didn't have my jersey on. I didn't have my belt. In my mind, I was just chilling and relaxing, just watching the game. The first inning comes around, and it's just crazy."
Manaea held the Blue Jays to two runs on three hits in five innings, striking out four and walking none in his second consecutive strong outing. He pitched seven shutout innings against the Houston Astros on July 10, allowing five hits, striking out six and walking none.
Manaea will try to continue his hot streak Friday against Tampa Bay when he makes his 13th start of the season, facing Rays right-hander Jake Odorizzi in the second game of a four-game series.
"I just have to learn from every game, the ups and downs," Manaea said before the Rays' 7-3 victory in the series opener. "Obviously, I've had a lot of downs and some ups. I try to take something away from each game and think on that positive note. Not having the walks the past two games has been awesome. I'm really, really happy how my mechanics are, how I feel and my pitches. Everything feels good right now."
"It's been big for me not walking anybody and not giving up as many hits as I had been. Things are starting to click, starting to get the ball rolling. I'm just feeling really good about how things are turning out."
Odorizzi (4-5, 4.39 EA) is having an up-and-down season, but he comes into the game off a high note against the Baltimore Orioles. He allowed two runs over six innings in a 5-2 victory on Sunday. He struck out seven and walked one.
"It was a good start to the second half," Odorizzi said. "First half was a little tough I think for everybody on our staff. It was good to get off in the second half on the right foot, get back to the way we're all capable of pitching. We'll hopefully just keep going from there."
Odorizzi is trying to recapture the consistency he had last season when he finished 9-9 with a 3.35 ERA in 28 starts.
"Last year I had consistency from start to finish, and this year there's just been some blips on the radar," he said. "As a whole group, as a staff, we've kind of had that same thing happen to us.
"I'm just ready to get back to consistency, going six, seven innings every time out. I'm feeling good. Everything health-wise is fantastic. I feel great. I'm just ready to go out and have a good second half."