Tampa Bay Rays at Houston Astros game preview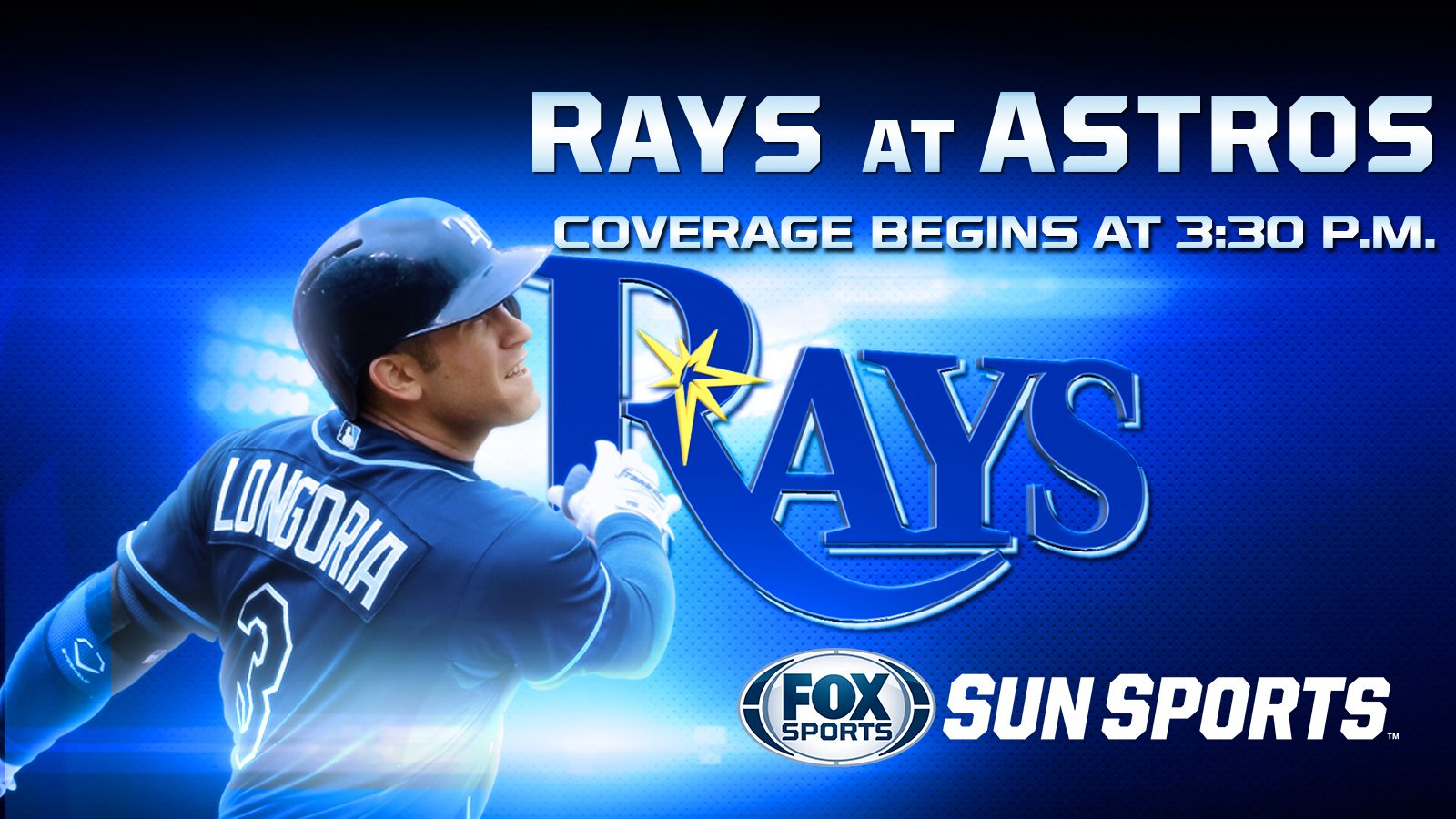 The Tampa Bay Rays snapped their long road slump thanks to some tremendous pitching.
Given Chris Archer's stellar run recently, they figure to have a good chance to lock down the Houston Astros again on Saturday. It remains to be seen if Archer will find the run support he's been missing, however.
Tampa Bay (26-42) had lost 10 straight away from home prior to Friday's 6-1 victory — its first on the road since May 16. The Rays' win was also just their third in their last 17 games overall. After Thursday's 6-3 victory over St. Louis, the back-to-back wins are their first since a four-game run May 22-25.
Alex Cobb accounted for 11 of Tampa Bay's season high-matching 16 strikeouts, which were also the most by Houston's batters this year.
Evan Longoria, Ben Zobrist and Matt Joyce each drove in two runs, with Zobrist finishing a homer shy of a cycle. He's 6 for 12 over his last three games.
"This was more like we're supposed to play, like we can play," manager Joe Maddon said.
Archer (3-3, 3.42 ERA) certainly looks capable of stymieing the Astros as well. He owns a major league-best 0.87 ERA over his last five starts dating back to May 16, with 33 strikeouts in 31 innings. The right-hander had previously compiled a 5.16 ERA in his first eight outings.
However, Archer is just 1-1 during his dominant five-start stretch, receiving a total of three runs of support. He went without a decision despite throwing 6 1/3 scoreless innings in Sunday's 5-0 loss to Seattle.
"That young man is pretty special," Mariners manager Lloyd McClendon said. "He battles."
Archer also sparkled in two starts against the Astros in 2013, limiting them to two runs in 15 innings.
Houston (31-38) managed just four hits Friday after they had been averaging 4.9 runs during a major league-best 14-5 stretch. Rookie Jon Singleton's fourth homer in his 11th big league game accounted for the lone run.
"This baseball season is way too long to think you're not going to run into nights like this," manager Bo Porter said. "The best thing you can do is put it behind you and move on to the next day and tip your cap to the guy who threw one great game tonight and show up tomorrow ready to play."
The Astros are hoping to have second baseman Jose Altuve back in the lineup after he was hit on his right hand by a pitch Thursday. X-rays were negative, though Porter didn't play him Friday.
"Any time you don't have Jose in your lineup, it's going to hurt you from the standpoint of he's arguably our best player and leads Major League Baseball in hits for a reason," Porter said. "His presence will be missed any time he's not in the lineup."
Altuve, who also leads the AL with 24 stolen bases, is just 4 for 26 in seven career games versus Tampa Bay and 1 for 7 off Archer.
Jarred Cosart (5-5, 4.19) gets the nod for Houston. He took a no-hitter into the seventh inning of his major league debut against the Rays on July 12, finishing with a line of two hits and three walks in eight scoreless innings in a 2-1 victory. He hasn't completed more than seven innings in 22 starts since.
Cosart was a winner in Monday's 4-3 victory at Arizona, allowing three runs over six innings while matching his career high with eight strikeouts for the third time this season.