Tampa Bay Rays at Houston Astros game preview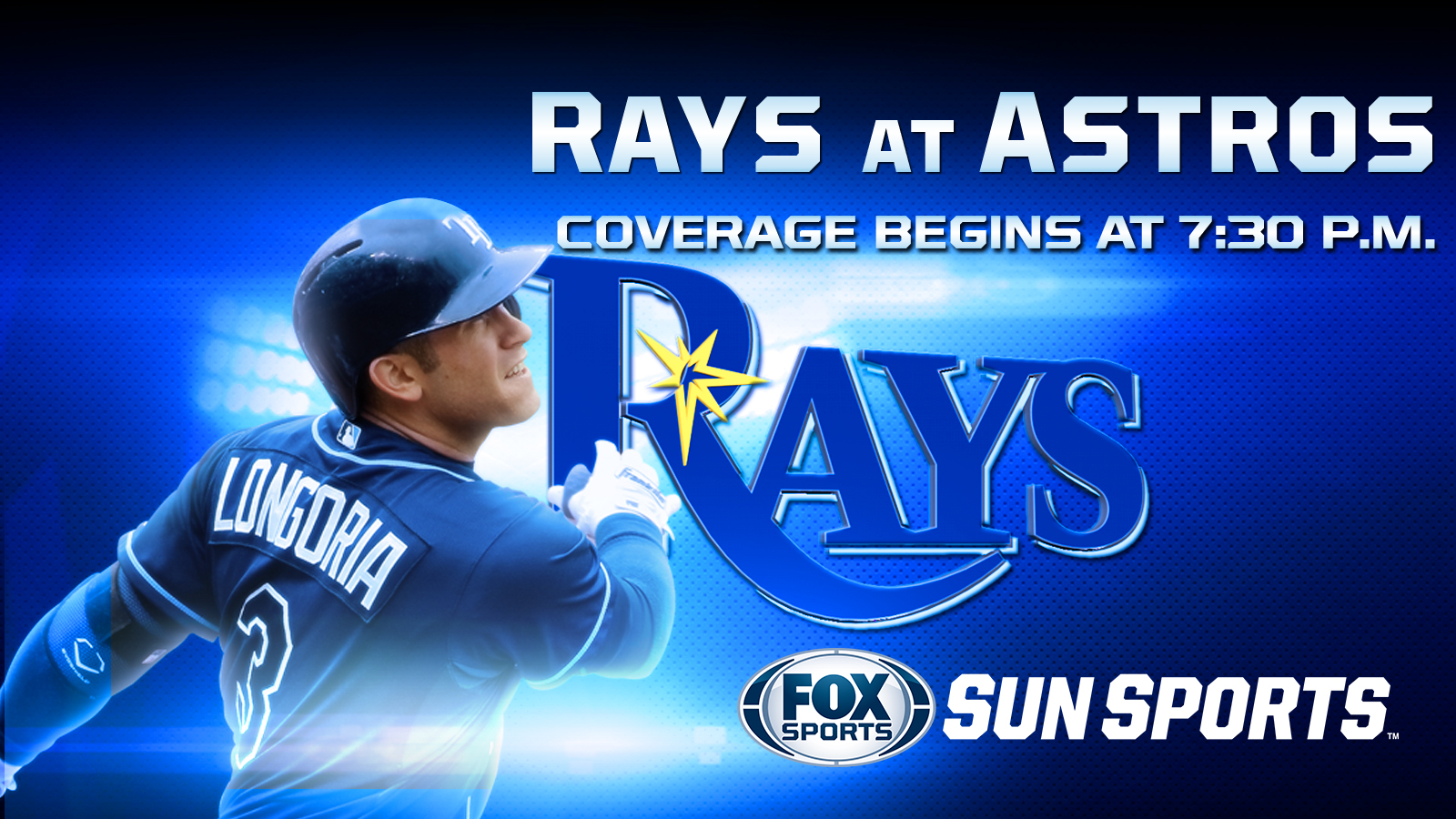 The Houston Astros were the laughingstock of baseball with the worst record each of the previous three years.
With Houston showing major improvement, the Tampa Bay Rays look to be headed for that distinction this season.
Franchises seemingly headed in opposite directions meet Friday night in the opener of a three-game set, with the Rays hoping to avoid an 11th straight road loss.
The Astros (31-37) lost a whopping 324 games over the past three seasons, but have been energized this season thanks in part to rookies George Springer and Jon Singleton. Springer has nine homers and 22 RBIs in his last 18 games, Singleton has three home runs and nine RBIs in 10 games since being called up, and Houston is a major league-best 14-5 since May 24.
Tampa Bay (25-42) has posted six straight winning seasons, with 90 or more wins in each of the last four and making the playoffs a year ago. Those days seem like a distant memory now as the Rays are languishing with baseball's worst record.
Houston got a five-game homestand off to a strong start this week with two wins behind Chris Carter. The slugger homered twice in Wednesday's 5-1 victory over Arizona and had a walk-off solo shot in the 10th inning of Thursday's 5-4 win.
"It's been real exciting compared to last year, it's like night and day," Carter said. "Last year we lost a bunch of games and guys were down on themselves and it just kind of seemed like there was a really bad vibe and this year everyone's excited, jumping around, having fun."
Second baseman Jose Altuve, who leads the majors with 90 hits, was hit on the right hand by a pitch in the seventh inning. X-rays were negative and he is listed as day-to-day.
The Rays are enduring their longest road losing streak since a 12-game slide July 30-Aug. 30, 2006.
They ended a drought of another kind Wednesday in their second victory in 16 games, 6-3 over St. Louis, stopping a stretch of 31 consecutive scoreless innings at the plate. Desmond Jennings had two hits and two RBIs.
"Outstanding," manager Joe Maddon said. "The guys needed that, and you could just see them relax immediately."
One bright spot for the Rays' future could be rookie Kevin Kiermaier, a 2010 31st-round pick who is hitting .347 in 18 games.
Both teams will start right-handers who have never faced their opponents.
Houston's Collin McHugh (4-3, 2.82 ERA) is 2-0 with a 1.65 ERA in his last three outings, although he hasn't lasted past the fifth inning in the last two. He is limiting hitters to a .188 average as he faces a Rays team that is batting an AL-worst .212 since May 28.
Tampa Bay's Alex Cobb (1-4, 4.39) has posted a 9.39 ERA in losing three straight starts. That skid started with a May 27 loss to Toronto in which his 24 2-3 scoreless innings streak ended.
Cobb said he noticed flaws in his delivery that began during that start and believes he has corrected the problem.
"It's boring pitcher talk, but there's a couple of different things that were leading to one another – the main factor being rushing down the hill a little bit, letting your body go down before your arm was caught up," Cobb told the Rays' official website.
Tampa Bay won five of seven 2013 meetings.