Tampa Bay Rays at Chicago Cubs game preview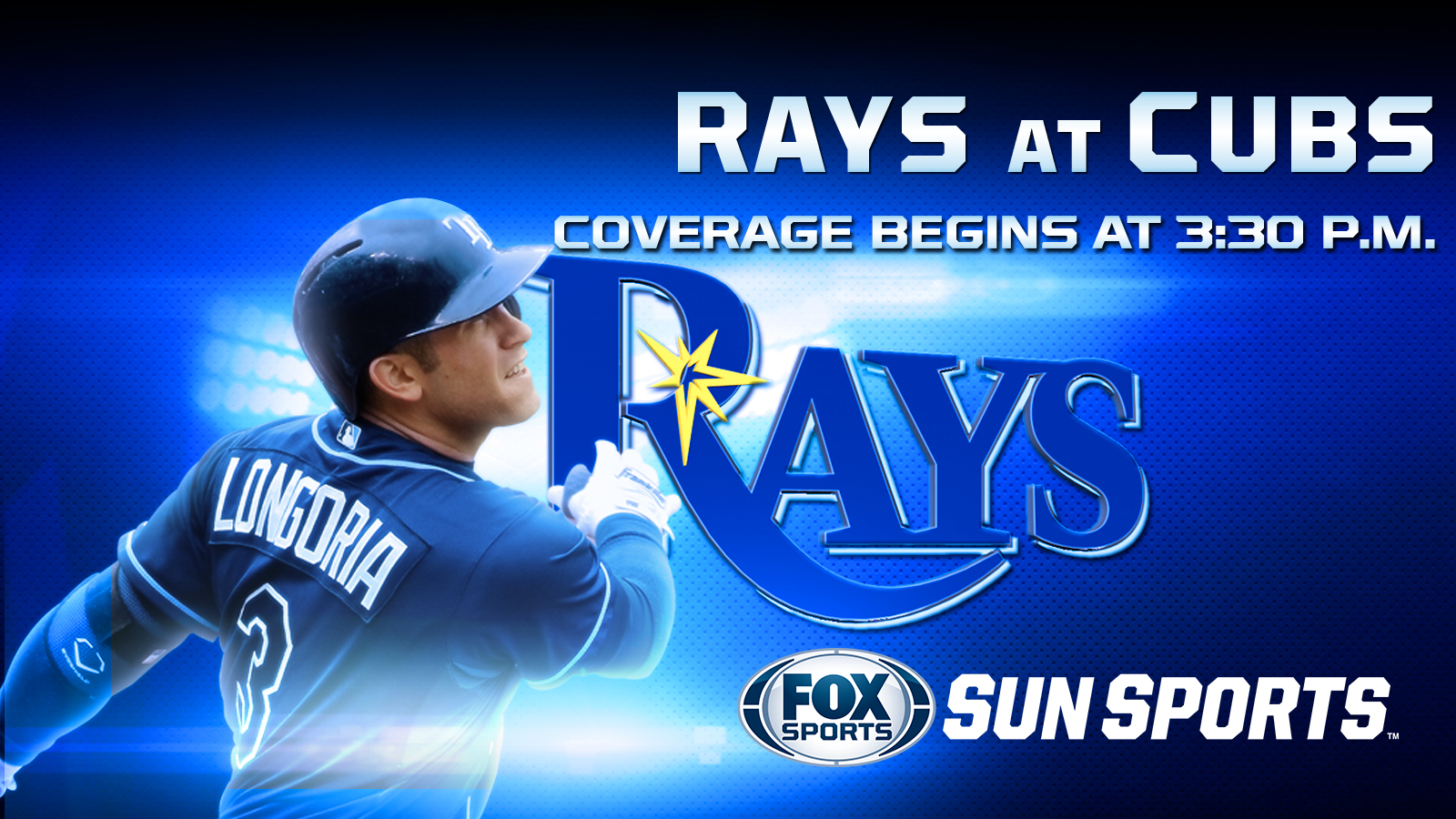 Edwin Jackson is one of the worst pitchers when it comes to going deep into games, but he hasn't had that problem when facing his former team.
The right-hander looks for another strong outing against the Tampa Bay Rays when he takes the ball for the Chicago Cubs on Saturday at Wrigley Field.
Jackson (6-11, 5.66 ERA) ranks near the bottom of the majors with 5.5 innings per start, and he failed to last longer than 5 1-3 in four straight before allowing two runs in six innings of Sunday's 7-3 road win over the Dodgers.
"You can always use a positive outing to build on, and I think he gave us that," manager Rick Renteria told MLB's official website. "He proved to himself that he can get beyond five innings, and be more efficient, which I thought he was."
Jackson was 0-4 with a 7.39 ERA in his previous seven outings. Four of those came at Wrigley Field, where he posted a 10.50 ERA while losing three times, and he's averaged 4.7 innings in his last six home starts.
Given his history against Tampa Bay, that number figures to increase.
Jackson was with the Rays (56-59) from 2006-08 before they traded him to Detroit. He's gone 3-1 with a 2.25 ERA in four matchups since then, lasting at least seven innings in each, and he pitched a no-hitter in Tampa Bay in 2010 while with Arizona.
The Cubs (49-65) could use a long outing from Jackson after they went through six relievers in a 4-3, 10-inning loss in Friday's series opener. Chicago had won seven of its previous 10.
Highly touted prospect Javier Baez went 1 or 5 with four strikeouts in his home debut for the Cubs after he homered three times in his first three major league games earlier in the week at Colorado.
"I just have to be patient," said Baez, who has struck out seven times in 19 at-bats. "There's another game tomorrow. We'll come back and play hard again."
Rookie Kevin Kiermaier drove in the go-ahead run Friday and Ben Zobrist went 3 for 5 for Tampa Bay, which won for the 14th time in 20 games. Zobrist is 6 for 9 with three doubles over the last two, but he's 2 for 11 with four strikeouts against Jackson.
The Rays counter with Jake Odorizzi (7-9, 4.09), who is coming off the second-shortest start of his career. The right-hander allowed five runs and eight hits while walking three over three innings of a 7-5 loss to the Angels on Sunday.
Odorizzi had won his prior three starts behind a 2.33 ERA and had not allowed more than three runs in any of his previous nine.
"I really thought he was going to have a good day based on how he's been pitching," manager Joe Maddon said of Odorizzi, who is 2-0 with a 3.31 ERA in his last three road starts after having a 7.16 ERA in his first six.