Tampa Bay Rays at Baltimore Orioles game preview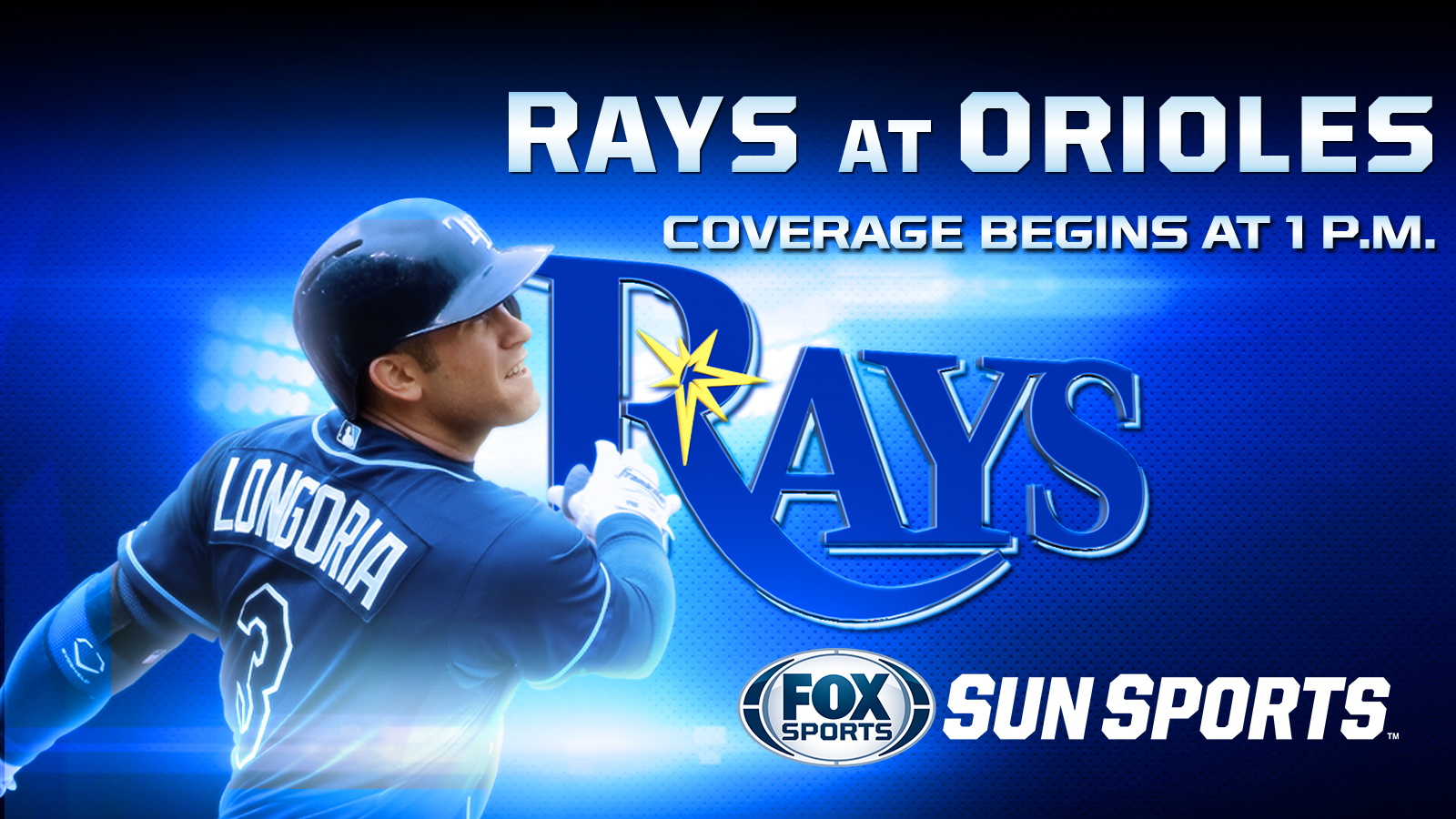 Tampa Bay Rays starter Alex Cobb has a lower ERA against the Baltimore Orioles than any team he has faced more than once.
That didn't prevent him from suffering his first loss to Baltimore earlier this month.
He'll look to help the visiting Rays capture a four-game series Sunday over the Orioles, whose slugger Chris Davis continues to struggle.
Cobb (2-6, 4.10 ERA) is 3-1 with a 1.36 ERA in five career starts against Baltimore (42-38), which beat him 2-0 on June 18 after he yielded an unearned run over seven innings.
The Rays' failure to score for him wasn't anything new. He has received 12 total runs of support for a 1.82 average that would be worst in the major leagues had he not spent more than a month on the disabled list due to a strained left oblique.
The right-hander has a 1.97 ERA in day games compared to 6.59 at night.
Manny Machado is 0 for 13 off Cobb, Adam Jones is 3 for 16, Nick Markakis is 2 for 10 and Nelson Cruz 1 for 9. Cruz is tied for the major league lead with 25 home runs.
Another hitter who has fared poorly against Cobb is Davis, who is 2 for 11 with four strikeouts. Davis is hitless in eight at-bats in this series with four walks as his average has dipped to .215.
Davis is 3 for 24 (.125) against Tampa Bay for his worst average against an AL team. He was out of the lineup Monday before coming through with a winning, pinch-hit three-run homer in a 6-4 victory over the Chicago White Sox.
The Orioles took seven of the first eight meetings with the Rays before losing two of the first three in this series. Cruz has a two-run homer for his only hit in 12 at-bats in the three games.
The Rays (34-49) hit three home runs in Saturday's 5-4 victory. Desmond Jennings, Logan Forsythe and rookie Kevin Kiermaier went deep as Tampa Bay surpassed its home run total from the previous eight games.
"That's more like what we expect on a consistent basis, to play that game," manager Joe Maddon said.
Markakis and Machado homered for Baltimore, which has a major league-best 40 homers in June.
The Orioles' Miguel Gonzalez (4-5, 4.48) is 2-0 with a 3.60 ERA in two outings against Tampa Bay this year, turning in five-inning stints both times.
Jennings has gone 2 for 4 in those games against Gonzalez, and has homered four times in 22 at-bats off the right-hander. Ben Zobrist has faced Gonzalez more than any hitter, going 3 for 24.
Baltimore's bullpen has thrown 17 1/3 consecutive scoreless innings, with five relievers combining for 5 2/3 on Saturday.
"With the exception of two guys, we'll have everybody (Sunday)," said manager Buck Showalter, who did not specify which relievers he would not use.
Rays shortstop Yunel Escobar has missed four straight games with a sore shoulder, and the club is deciding whether it will place him on the disabled list.