Tampa Bays Rays to open 2015 season at home vs. Baltimore Orioles
The Tampa Bay Rays will open next season against a familiar American League East rival at Tropicana Field.
It was announced Monday that the Rays will host the Baltimore Orioles at 3:10 p.m. April 6. The series is part of a schedule that includes 76 games against the American League East, 34 against the AL West and 32 against the AL Central.
The Rays also will play 20 interleague games against the National League East, with visits by the Washington Nationals (June 15-16), New York Mets (Aug. 7-9), Atlanta Braves (Aug. 11-12) and Miami Marlins (Sept. 29-Oct. 1). Tampa Bay will travel to Miami from April 10-12, Atlanta from May 19-20, Washington from June 17-18 and Philadelphia from July 20-22.
The Rays close the season with a six-game homestand that ends with a three-game series against the Toronto Blue Jays from Oct. 2-4.
The team also announced that start times for Sunday home games will move from 1:40 p.m. to 1:10 p.m.
CLICK HERE FOR PRINTABLE VERSION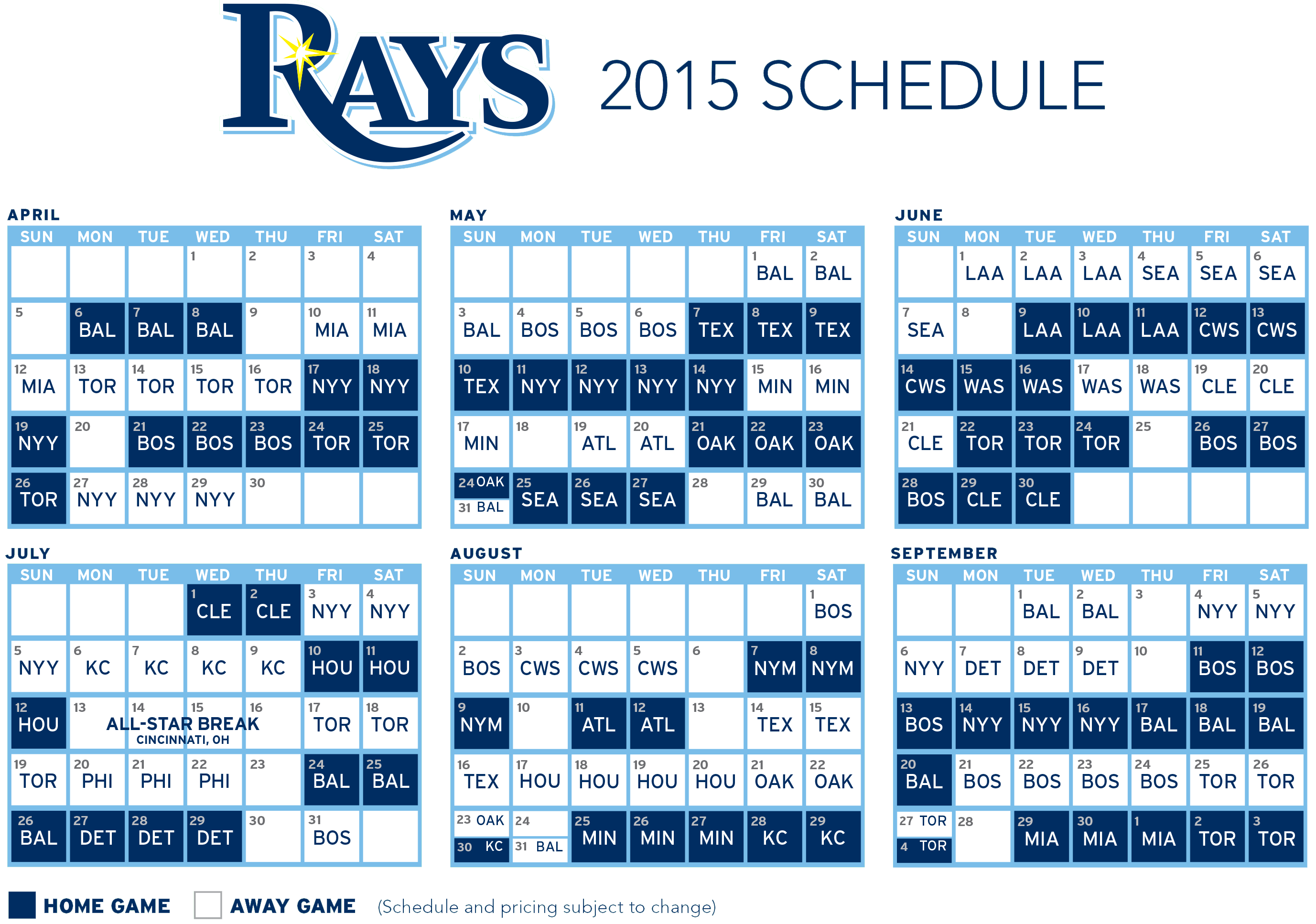 You can follow Andrew Astleford on Twitter @aastleford or email him at aastleford@gmail.com.