Tampa Bay Lightning at Pittsburgh Penguins game preview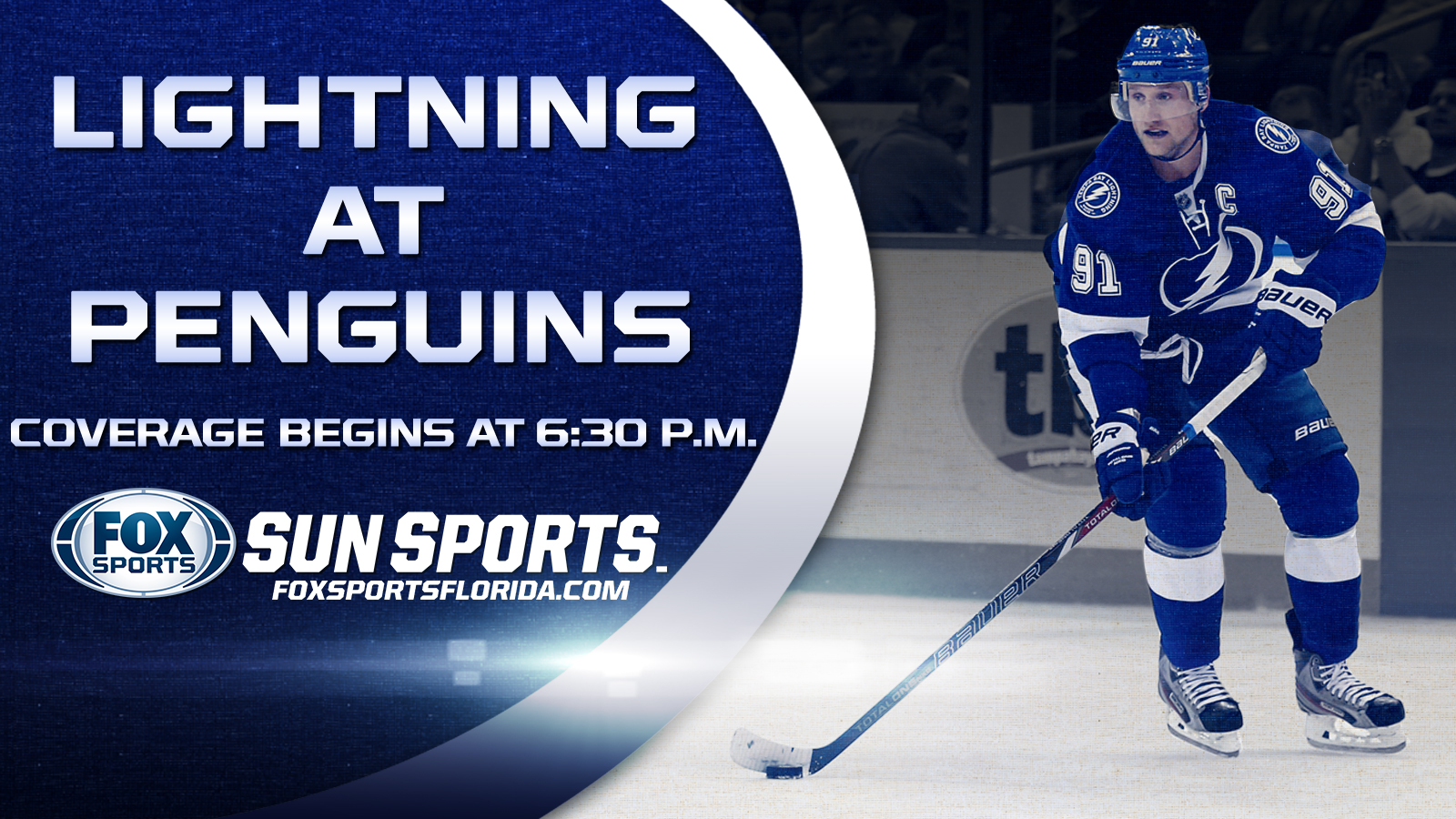 Tyler Johnson went from being undrafted to a finalist for the Calder Trophy, and now the third-year center is the top scorer for a Tampa Bay Lightning squad that heads into 2015 at the top of the Eastern Conference standings.
His linemates haven't been too bad, either.
The Lightning seek a fifth consecutive victory Friday night as they look to beat the Pittsburgh Penguins on the road for the first time in nine regular-season visits.
Johnson and teammate Ondrej Palat finished behind Colorado's Nathan MacKinnon in the Calder voting last season, with Johnson being the biggest surprise finalist for the award after finishing with 24 goals and 26 assists.
He's on pace for an even better second full season. Johnson is third on the team with 13 goals behind Nikita Kucherov (17) and Steven Stamkos (20), and his 40 points are two more than Stamkos for the team lead.
Johnson had three assists in Wednesday's 5-1 win at Buffalo, and his 27 on the season are tied with Sidney Crosby for fourth in the NHL. Palat had a goal and three assists while Kucherov scored twice and added an assist as they have combined with Johnson to form the most productive line for Tampa Bay (24-11-4).
Kucherov has four goals and three assists during the Lightning's winning streak, which began when Johnson had a hat trick in a 4-3 home win over the Penguins on Dec. 23 to end a 10-game losing streak in the series.
"Since that line's been put together, they've done some pretty magical things," coach Jon Cooper said. "When you start getting that chemistry going, hopefully the wins start to mount a little bit."
Tampa Bay had gone 1-3-2 in its previous six road games before beating the Sabres. It hasn't won at Pittsburgh in the regular season since March 31, 2010.
"We put some numbers on the board, our home versus away, and we didn't even realize that," Johnson said. "As a player, you don't really think about that. We realize we had to be better. We've kind of been on a little stretch of playing really good."
That hasn't been the case recently for the Penguins (23-9-5), but they ended a four-game losing streak with Wednesday's 2-1 win over Carolina. Brandon Sutter scored the winner with 1:42 left and Beau Bennett assisted on both goals after missing the previous 16 games with the mumps and a lower-body injury.
"He looked good for a guy that's missed quite a bit of time," Sutter said of Bennett. "First game back you're usually a little jittery, but once he got playing he looked like he belonged right where he was."
Pittsburgh has been banged up with multiple injuries while also being hit hardest by the league-wide mumps issue, but it still is tied with the New York Islanders atop the Metropolitan Division.
Evgeni Malkin (personal reasons) and defenseman Kris Letang (undisclosed injury) both missed practice Thursday, but coach Mike Johnston didn't believe either would sit out this contest.
Forward Steve Downie has missed the last six with the mumps but could return against the Lightning.
"(Downer's return) would be great for us to get some more forward depth in our lineup," Johnston said. "So that's going to be really important as we head forward."
Marc-Andre Fleury has started a season-high eight straight games and could be in net again. He won seven straight starts against the Lightning – including a 4-2 victory Dec. 15 – but was pulled after allowing three goals on 10 shots in the last meeting.
Ben Bishop didn't start Tampa Bay's win over Buffalo due to a lower-body injury, but he could be back between the pipes for this contest.