Tampa Bay Lightning at Ottawa Senators game preview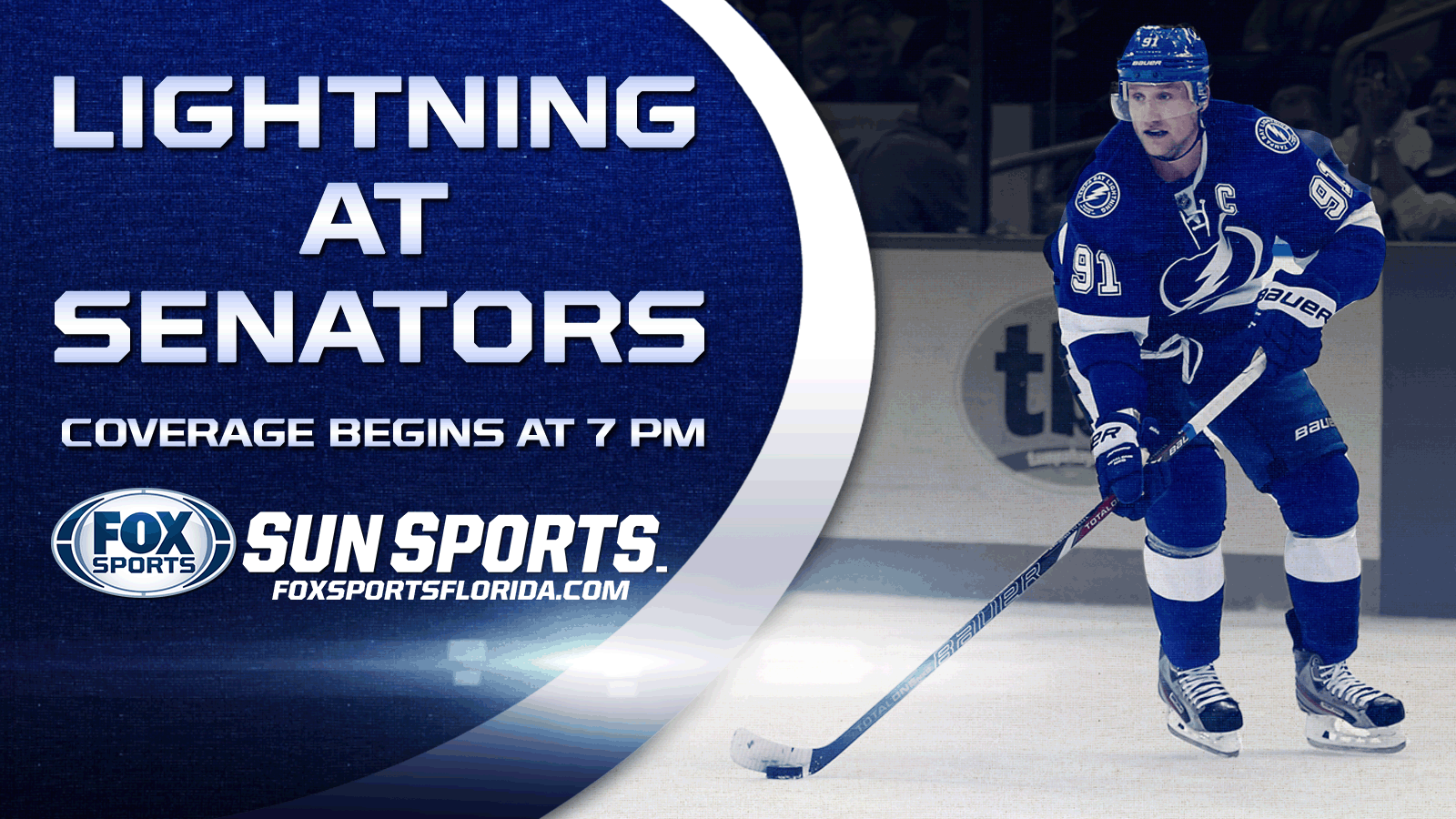 While the Tampa Bay Lightning are trying to win the Atlantic Division, their next opponent would be happy to finish fourth.
The Ottawa Senators are hoping to have gotten back in a groove after earning two crucial points last time out and will try to avoid a third consecutive loss to the Lightning on Thursday night.
Tampa Bay (47-24-7) needs just a win and a regulation loss by Detroit on Thursday to guarantee that it will host an opening-round playoff series. The Lightning could also overtake Montreal for the Atlantic lead with a win and a regulation loss by the Canadiens, who host Washington on Thursday.
Tampa Bay completed a season sweep of Montreal with a 5-3 victory Monday in the second of five consecutive road games but fell 3-1 to lowly Toronto the next night, its third loss in four games.
"It seems like we don't really play our game when we're playing against teams that are lower than us in the standings," defenseman Matthew Carle said. "It's frustrating for sure but we still have four games left. We can't dwell on this one too much. We've got a tough test in Ottawa."
The Senators (38-26-12) are within three points of division rival Boston for the final wild-card spot in the Eastern Conference, and at least the fourth-place finisher in the Atlantic will earn a playoff spot with all of the Metropolitan teams below them eliminated. The Bruins are visiting Detroit on Thursday.
"We know we need two points every night we play," winger Mark Stone said. "We're just looking to string wins together."
Stone gave Ottawa a win Tuesday with his shootout goal in Tuesday's 2-1 victory at Detroit, snapping a three-game losing streak.
Clarke MacArthur tallied the tying goal with 4:02 left in regulation for the Senators, who were without three forwards. Milan Michalek has missed the past five games with an upper-body injury, rookie Matt Puempel has been out for the same stretch due to an ailing ankle and Chris Neil hasn't played since Feb. 14 because of a fractured thumb.
Tampa Bay could be without forward Tyler Johnson, second on the team with 67 points, for a third straight game because of an upper-body injury. The Lightning defense is particularly short-handed, with Victor Hedman questionable after joining fellow blueliners Braydon Coburn, Jason Garrison and Andrej Sustr on the sidelines Tuesday.
The Senators defense is relatively intact and could use an improved performance against Tampa Bay, the league's highest-scoring team at 3.18 goals per game. The Lightning have totaled eight goals in their back-to-back wins over Ottawa, but Steven Stamkos is potentially the only healthy Tampa Bay player who scored in the most recent matchup, a 4-2 road victory Jan. 4.
Johnson had two goals in that game while Hedman had a goal and an assist. Both have played major roles in Tampa Bay going 6-1-2 in the last nine meetings. Johnson has six goals and five assists in 10 career matchups with the Senators while Hedman has five goals and nine assists in his past 10 against them.
The Lightning have yet to face Ottawa rookie sensation Andrew Hammond, who improved to 15-1-1 on Tuesday and has a 1.85 goals-against average.
Tampa Bay's Ben Bishop has started every game of the season series, going 2-0-1 with a 1.62 GAA versus his former team, but hasn't stopped Erik Karlsson and Kyle Turris from adding to their hefty point totals against the Lightning.
Karlsson has eight goals and seven assists in his last 11 games against them, including an active seven-game point streak. Turris has a six-game run versus the Lightning along with eight goals and 12 assists in 17 lifetime matchups.