Tampa Bay Lightning at Ottawa Senators game preview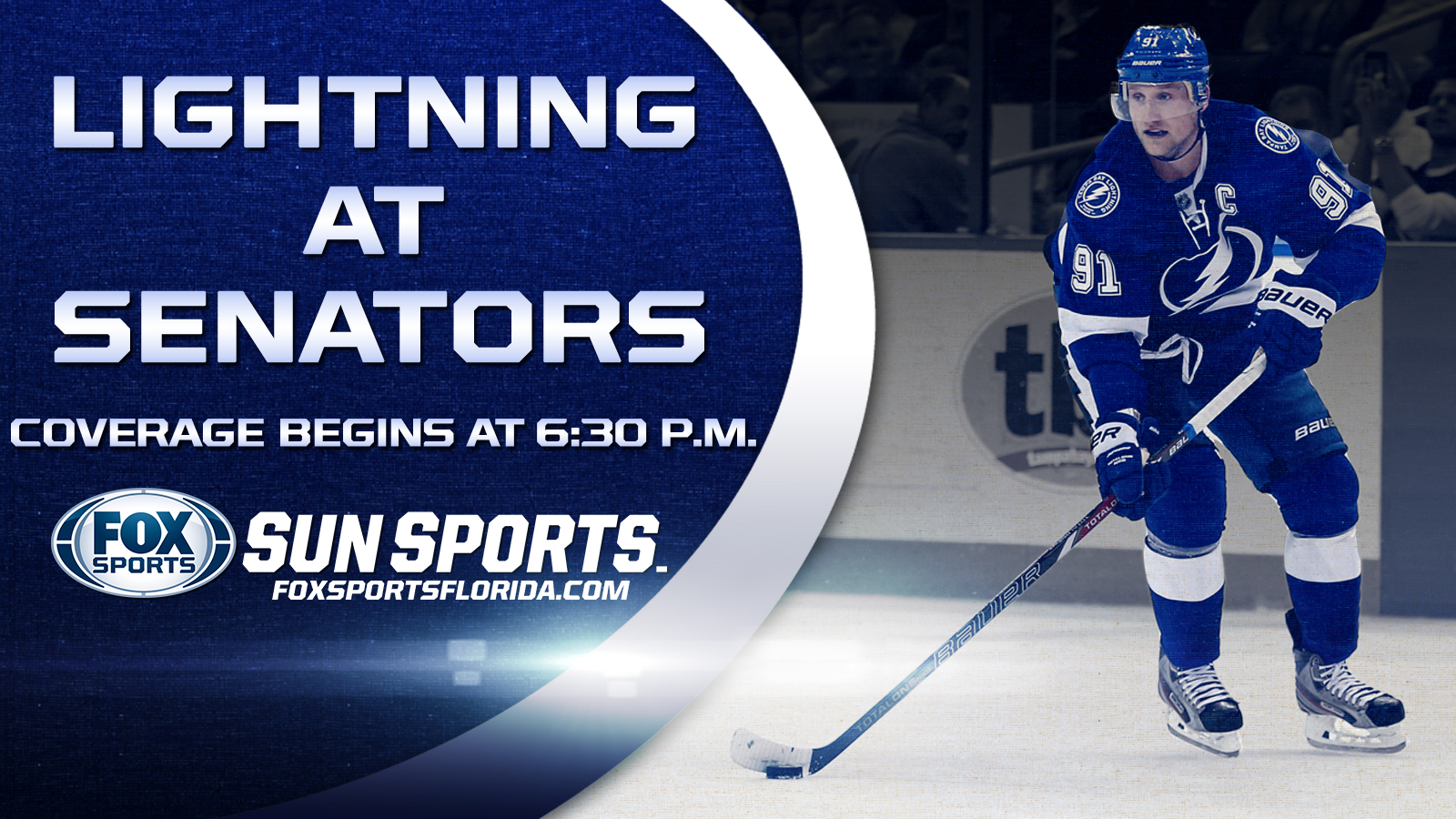 The Tampa Bay Lightning are challenging for the best record in the Eastern Conference despite some uninspiring play on the road.
Another chance to fix that comes Sunday night against an Ottawa Senators team seeking its first three-game win streak in well over two months.
The Lightning are vying with Montreal and Detroit for the Atlantic Division lead mostly on the strength of a 15-4-1 home record. They swept a recent three-game homestand with a trio of one-goal wins and stayed hot with a 5-1 rout of Buffalo on New Year's Eve in the opener of a four-game trip.
They had no such luck Friday in Pittsburgh, though, giving up the game's first three goals en route to a 6-3 loss. Tampa Bay (24-12-4) closed the deficit to 4-3 midway through the third period but Steve Downie restored the Penguins' two-goal cushion just 34 seconds later and sealed the win with an empty-net goal.
"You can't do that against any team in the league let alone the Pittsburgh Penguins," Lightning coach Jon Cooper said of his team's slow start. "It's really disappointing."
Cooper's team dropped to 2-4-2 in its last eight road games, with those two victories coming against Philadelphia and Buffalo – two teams currently outside the playoff picture.
Ben Bishop was replaced by Evgeni Nabokov after allowing those first three goals on 10 shots. He's 5-3-1 with a 2.91 goals-against average away from Tampa Bay compared to 13-3-1 and a 2.06 GAA at home.
"It's the breaks of hockey," captain Steven Stamkos said. "When you deserve it, you get the breaks, and when you don't, you don't. We didn't have a good start."
Avoiding another road loss won't be easy in Ottawa, a city where the Lightning have gone 5-21-4 since January 1998. They ended a five-game skid there with a 5-4 victory March 20.
The first two meetings this season came in Tampa Bay and Bishop stopped 58 of 61 shots in helping the Lightning to a 1-0-1 mark. He made 26 saves in a 4-1 victory Nov. 29 and improved to 5-0-2 lifetime against the Senators with a 2.34 GAA.
Bobby Ryan scored 44 seconds into overtime Saturday in Boston, lifting Ottawa (16-14-7) to a 3-2 victory. Kyle Turris also scored and Mike Hoffman's goal with 4:15 left in the third period forced overtime.
The Senators, who are 5-3-2 since Dave Cameron took over as coach, haven't won three straight since a four-game run Oct. 11-18.
"It's good for momentum," said Craig Anderson, who made 26 saves. "I think it's important for us to have some success after last little bit of focusing on the process. The process has been there. We haven't gotten the result every single night that we wanted, but tonight was a different story."
Cameron could choose to come back with the red-hot Anderson, who is 4-1-1 with a 1.82 GAA and a shutout in his last six games. He's also played very well against the Lightning, posting a 1.60 GAA while winning six of his past eight meetings (6-1-1).
Both teams enter this matchup with struggling power plays.
The Lightning rank near the top of the league with 3.23 goals per game and have four double-digit goal scorers, but are 2 for 31 on the man advantage over the last eight games.
Ottawa, which ranks in the bottom half of the league with 2.62 goals per contest, hasn't scored on a power play in 19 chances over six games.
Senators defenseman Erik Karlsson has five goals and five assists during a six-game point streak against Tampa Bay.