Tampa Bay Lightning at New Jersey Devils game preview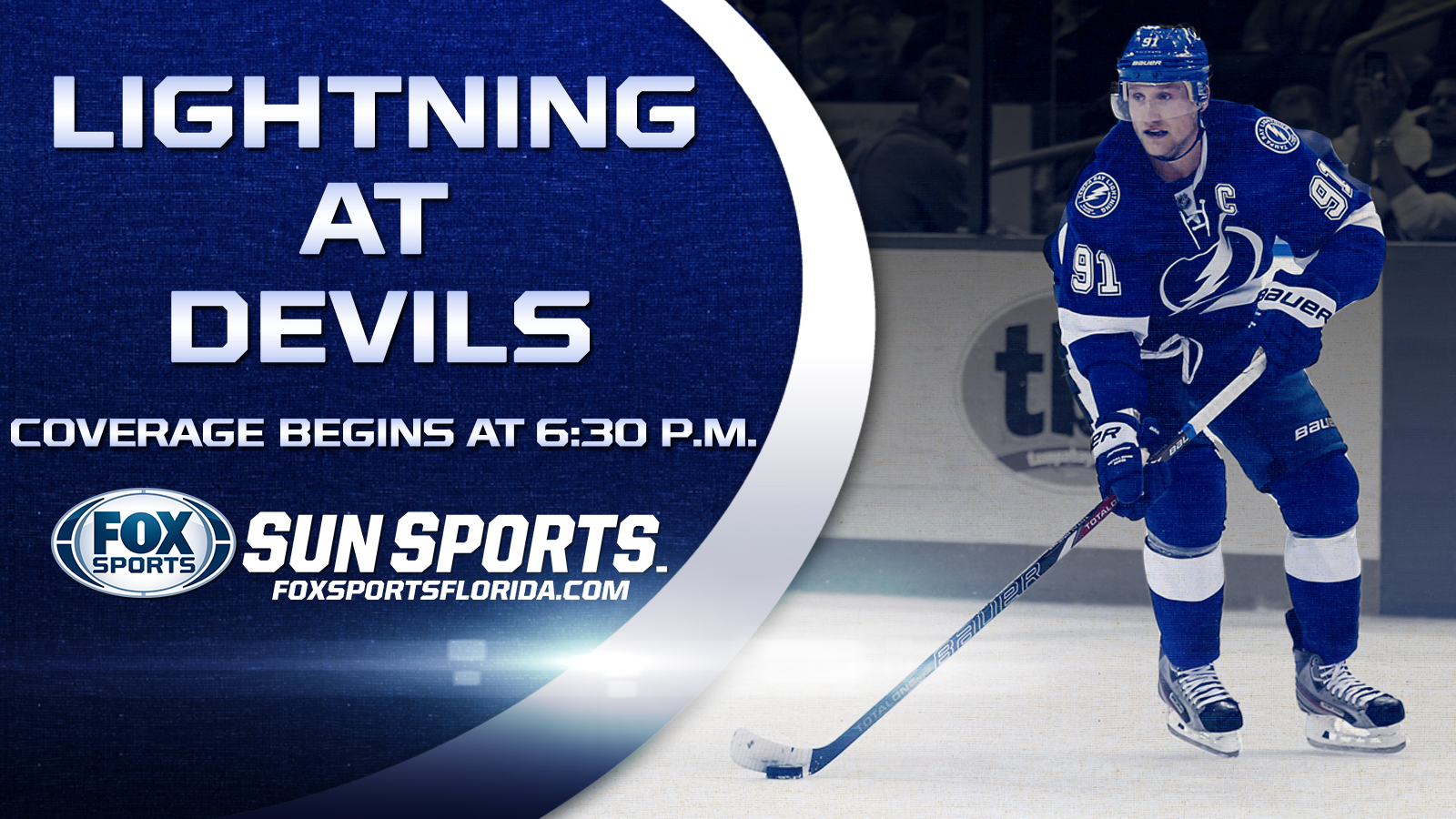 After earning their first win on a five-game trip, the Tampa Bay Lightning will try to keep their momentum going as they face the slumping New Jersey Devils.
The Lightning, though, have only one victory in their last four matchups and have often come out on the wrong end in recent road games in the series. They'll try to change that while sending New Jersey to its longest skid in 14 months Friday night.
Tampa Bay (20-10-3) had dropped four of five and opened its trip with back-to-back defeats before a 3-1 victory over Philadelphia on Tuesday. Andrei Vasilevskiy stopped 23 shots in his NHL debut, and Steven Stamkos scored his first goal in four games.
"We showed the character and the work ethic we have and we really deserved that win," Stamkos said.
The Lightning now seek back-to-back wins for the first time since a four-game streak Nov. 22-Dec. 1, and consecutive road victories for the first time since Nov. 8-9. Tampa Bay is 2-4-1 in its last seven away from home.
Facing a New Jersey team that's 0-3-2 in its past five games would appear to help. The Devils (11-16-6) matched their longest skid in 2014-15 with a 2-0 defeat to Ottawa on Wednesday, which was also their fifth consecutive home defeat.
The Devils haven't dropped six in a row since opening last season 0-4-3.
New Jersey's slide at the Prudential Center is its longest since an 0-5-2 skid to start the 2010-11 season, and it's 2-7-4 in its last 13 overall.
Tampa Bay, however, has just three wins in its last 14 visits to New Jersey and took a 2-1 home loss to the Devils in the only other matchup this season Oct. 14. Michael Cammalleri scored the winning goal in the third period of that game, but New Jersey's leading goal scorer has missed the past two contests because of a lower-body injury.
The team has five players on injured reserve after defenseman Damon Severson joined the list Thursday. He's expected to miss at least four weeks because of a fractured left ankle.
New Jersey has gotten Travis Zajac (lower body) and Patrik Elias (groin) back in the past two games after extended absences.
"Every team goes through it. That adversity is something you know you're going to get at some point in a season," coach Peter DeBoer said. "I think it came a little earlier and harder at us than it has before, but you have to deal with it. You have to get through it."
That short-handed lineup has likely contributed to DeBoer's team scoring just 11 goals in its last seven games. They have gotten four of those in the last 16 power plays but have been held to three goals in their last three home games while going 0 for 8 with a man advantage.
The Lightning have yielded four power-play scores in their past 26 times short-handed after allowing opponents to convert 13 of 52 in a 14-game stretch.
With Tampa Bay playing back-to-back nights, Vasilevskiy will likely get another start before the road trip ends. No. 1 goaltender Ben Bishop is out with a lower-body injury.
Stamkos has no points in his last two games against New Jersey after totaling five goals and six assists in his prior seven.