Tampa Bay Lightning at Philadelphia Flyers game preview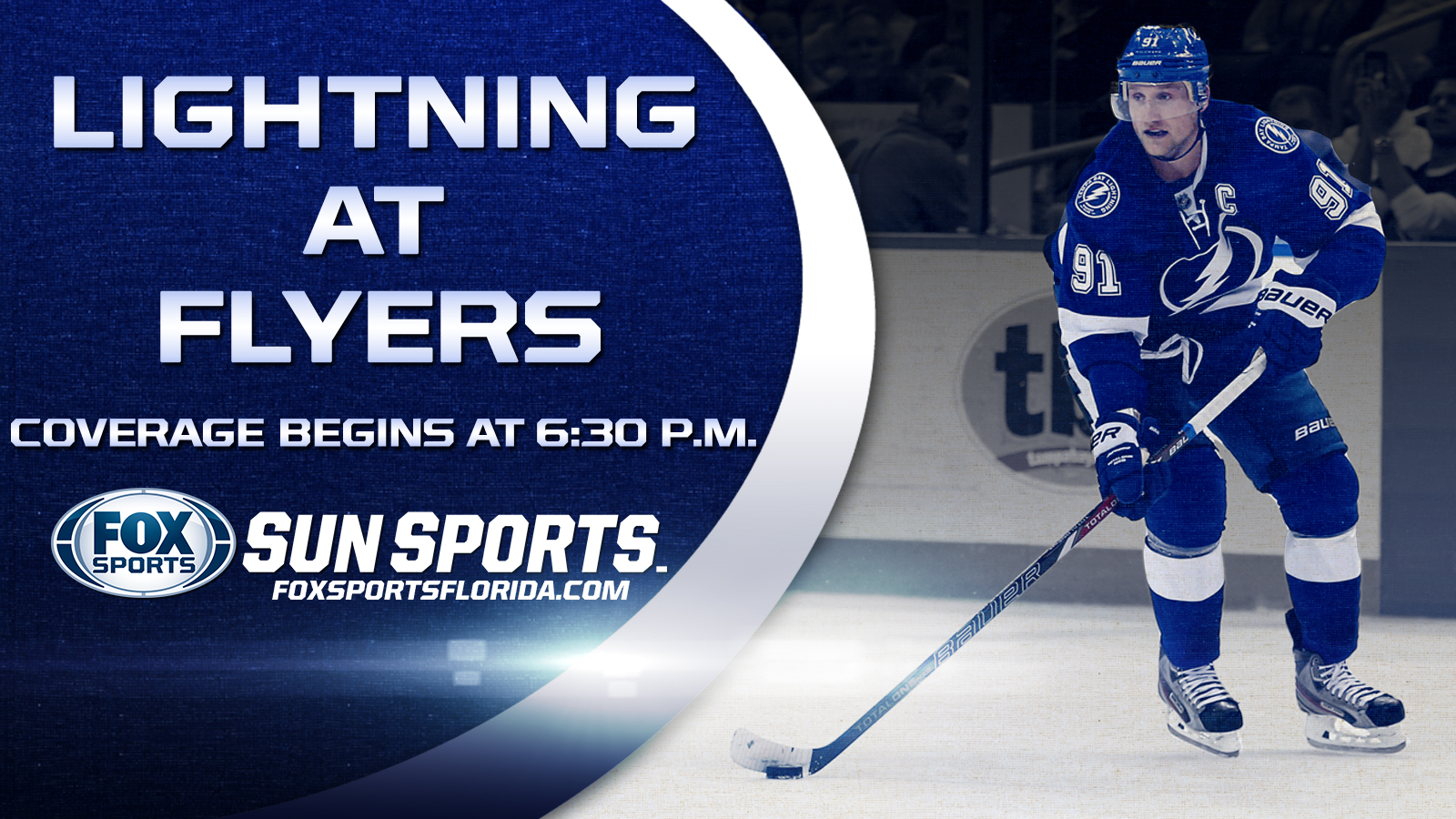 TV: SUN SPORTS
TIME: PREGAME COVERAGE BEGINS AT 6:30 P.M.
Steven Stamkos and Tyler Johnson center the top two lines for the highest-scoring team in the NHL, and they deservedly have been rewarded with All-Star selections.
Their production against the Philadelphia Flyers is a major reason for the Tampa Bay Lightning's recent success in the series.
Eastern Conference-leading Tampa Bay looks to win a seventh straight meeting as the Flyers complete a four-game homestand Monday night.
Stamkos leads the Lightning (27-12-4) with 22 goals, while Johnson's 28 assists and 45 points are team highs. Both will be headed to Columbus for the All-Star festivities Jan. 24-25, and they seem to have a good opportunity to further bolster their numbers in this contest.
Tampa Bay, which has a league-best 139 non-shootout goals, has won nine of 10 against the Flyers. Stamkos has scored nine goals and added four assists in his last eight matchups.
Johnson's only career games against Philadelphia have been Tampa's six consecutive wins in the series, and he's totaled three goals and five assists in that stretch.
Stamkos scored twice and had an assist in a 4-3 win over the Flyers on Oct. 30, then scored again while Johnson had a goal and an assist in a 3-1 victory Dec. 16.
The Lightning have won three straight and seven of eight overall after Stamkos scored the winner early in the third period of Friday's 2-1 victory over Buffalo. They set a team record for shots in a period with 27 in the second, but couldn't break through against Michal Neuvirth.
"We had every reason to maybe hang our head a little bit, and I think all it did was (tick) them off," coach Jon Cooper said. "Every game we go into, we believe we're going to win the game. It doesn't always work out that way, but you want to have that in your guys regardless of what the score is."
The Flyers (16-19-7) may have to overcome some adversity after goaltender Steve Mason left Saturday's 3-1 loss to Boston with a lower-body injury.
Mason's health issue doesn't appear to be anything new, as he underwent an MRI last Monday but still picked up wins over Ottawa on Tuesday and Washington on Thursday. Ray Emery relieved him against the Bruins and gave up all the goals on 13 shots.
Coach Craig Berube didn't know the extent of Mason's injury following the game. Emery has lost four straight starts to the Lightning with a 4.03 goals-against average, including the first meeting between these teams this season.
"I don't like to see (Mason) go down, but I'm always prepared," Emery said. "That's the job."
All-Stars Claude Giroux and Jakub Voracek combined for the only Flyers goal Saturday, with Giroux netting his 14th of the season. Voracek is among the league leaders in assists (33) and points (49).
"We did a lot of good things (Saturday), and if we play like that we'll win a lot of games," Berube said. "It's disappointing for sure, but we have to stay positive."
Tampa Bay's Ben Bishop has posted a 1.67 GAA while winning his last three starts.
The Flyers will be without defenseman Nicklas Grossman for a second straight game after he suffered an upper-body injury against the Capitals that's expected to sideline him for at least three weeks.