Seattle Mariners at Tampa Bay Rays game preview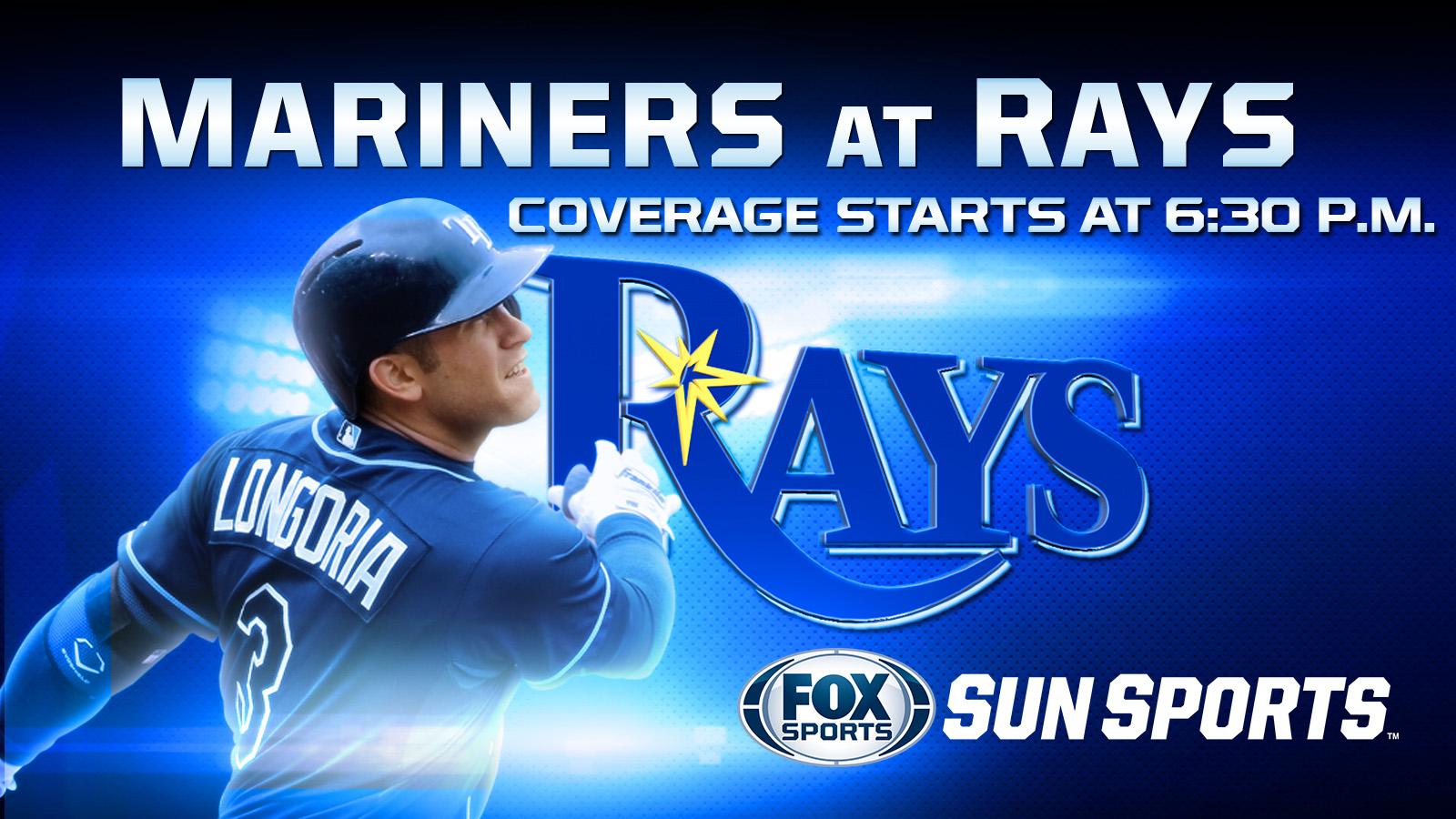 TV: SUN SPORTS
TIME: PREGAME COVERAGE STARTS AT 6:30 P.M.
Offensive struggles — particularly with runners in scoring position – have the Tampa Bay Rays on the cusp of matching their longest slide of the season
The Rays attempt to shake out of their recent funk in order to avoid a fifth straight loss to the visiting Mariners for the first time in 14 years Tuesday night.
Tampa Bay (24-22) is atop the AL East, but it's been outscored 16-3 during a three-game slide, its longest since losing four straight from April 17-21.
The Rays are 2 for 25 with runners in scoring position over the last three games and 6 for 49 (.122) over their last six. They went 0 for 10 in that situation in Monday's 4-1 series-opening loss to Seattle (21-23).
"The last three games have been similar. We can't piece anything together offensively," manager Kevin Cash said. "We left 10 men on base. Generally, when you do that and you're only getting one across, it doesn't amount to many good things."
Tampa Bay is hitting .173 and is 1 for 28 with runners in scoring position while losing four straight meetings with the Mariners, its longest home slide in the all-time series.
The Rays haven't endured a longer overall losing streak to Seattle since an eight-game skid from 2000-01.
Logan Forsythe has been a rare offensive bright spot, collecting four hits in the past three games. He homered Monday after moving to first base when James Loney went on the disabled list with a broken finger that could keep him out for up to six weeks.
Forsythe is hitting .323 in 25 games, a stretch that includes starting 16 at second and three each at first, third and DH.
The Rays are turning to Alex Colome (3-1, 4.81) for the first time against the Mariners, and he's trying to build on one of his best performances of the season. The right-hander allowed four hits in five innings of a 3-0 win over Oakland after getting hammered for nine runs and 17 hits — four homers — in 9 1-3 innings over his last two.
"Everything he threw was good," catcher Bobby Wilson told MLB's official website. "He commanded all four of his pitches, which he has to do to be successful."
Colome will have to contend with a hot-hitting Kyle Seager, who has a .375 average (15 for 40) during an 11-game hitting streak while Robinson Cano is 11 for 28 with six RBIs with at least one hit in seven straight games at Tropicana Field.
Cano had a pair of RBI singles in the opener after going hitless in 12 at-bats. He's hitting .253 with one homer and 13 RBIs on the season, but manager Lloyd McClendon isn't concerned.
"There's nothing like positive results," McClendon said. "The guy's track record is so good, you know he's going to hit."
J.A. Happ (3-1, 3.61) gets the ball after a long rain delay limited him to two innings in Thursday's 5-4 loss at Baltimore. The left-hander didn't get a decision despite surrendering a grand slam to Steve Pearce in the first inning after allowing two runs in 12 innings over his previous two starts.
Happ is 2-1 with a 1.83 ERA in his last three starts against Tampa Bay. He was the hard-luck loser in a 1-0 defeat Sept. 12, yielding one run and two hits with seven strikeouts in seven innings.
He's held Forsythe to one hit in eight at-bats.