Rockies at Marlins game preview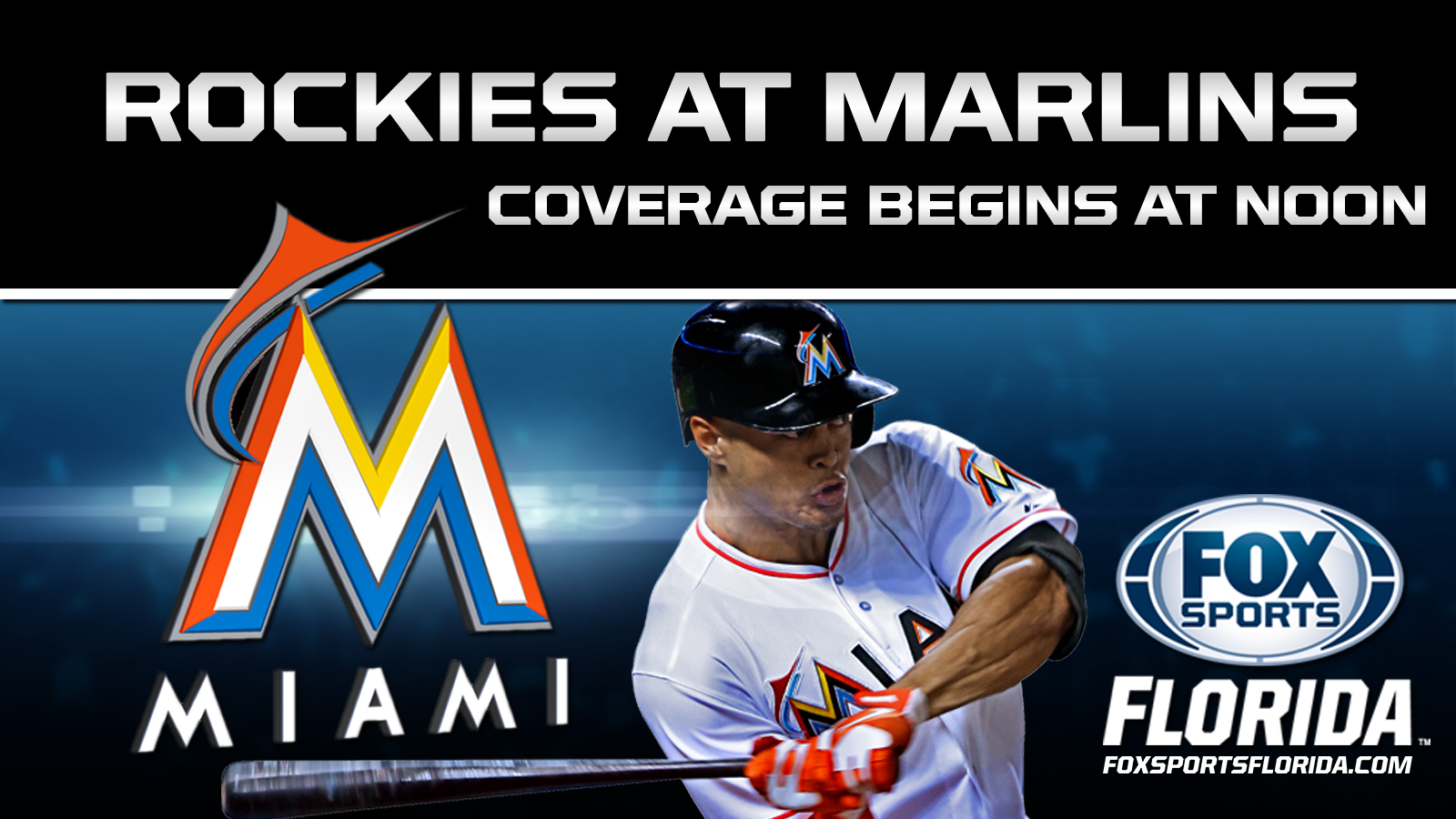 As the Colorado Rockies welcome back Franklin Morales to the mound, they're hopeful All-Star outfielder Carlos Gonzalez will also be on the field Thursday against the host Miami Marlins.
Gonzalez is 4 for 10 with a homer, two doubles and three RBIs in three games, but he left in the sixth inning of Wednesday's 6-5 win at Miami as a precaution because of dizziness. An All-Star each of the last two seasons, Gonzalez has been bothered by injuries since breaking into the majors in 2008 and missed almost a month last year with a sprained right middle finger.
"I thought it was one of those things that happens and just goes away," Gonzalez told the Rockies' official website about the dizziness. "After my third (plate) appearance, I was sweating and shaking. I didn't know what was happening. It never got better. I told the staff that I wasn't feeling very well. I came up to hit again and was feeling the same way, so they just took me out.
"About 30 minutes after I came out of the game, that's when I started catching up."
Gonzalez is batting .364 (8 for 22) with five RBIs and seven runs scored in his last six road games against the Marlins (2-1). He had a run with a RBI and Jordan Pacheco recorded three hits for Colorado (1-2), which scored two more runs than it did in the first two games combined.
"It's bound to happen with this lineup," Pacheco said. "We have a bunch of guys who can hit."
Morales returns to the Rockies after they traded him to Boston in 2011. The left-hander went 6-7 with a 3.90 ERA in 93 games – 10 starts – during his Boston tenure and pitched in three postseason games last year for the Red Sox, who traded him back to Colorado for infielder Jonathan Herrera in December.
"I know what I can do, and right now, I have my confidence back," Morales, who is 7-11 with a 5.06 ERA in 110 regular-season and playoff games, told the Rockies' official website.
"What I need to do is make my pitches and see what happens."
Morales started 17 games in a little more than four seasons in Colorado and is 9-7 with a 4.35 ERA in 27 career starts, including the playoffs. He earned a spot in the rotation after going 3-1 with a 2.10 ERA in seven spring training outings.
He's 1-0 with a 2.08 ERA in four games against the Marlins, and allowed three hits in six scoreless innings to win his only start against them Sept. 16, 2007.
Morales gets his first look at Miami slugger Giancarlo Stanton, who went 2 for 4 with a two-run homer and three RBIs on Wednesday. Stanton has six RBIs in the three games.
The Marlins hand the ball to Jacob Turner, who made his 2013 debut May 31 and went 3-1 with a 2.33 ERA in his first eight starts but was 0-7 with a 4.92 ERA in his final 12.
"He's one of those guys – no telling how good this guy can be," manager Mike Redmond told the Marlins' official website. "He has the ability to make guys swing and miss."
The right-hander went 0-2 with a 3.86 ERA against the Rockies last season.