Rockies at Marlins game preview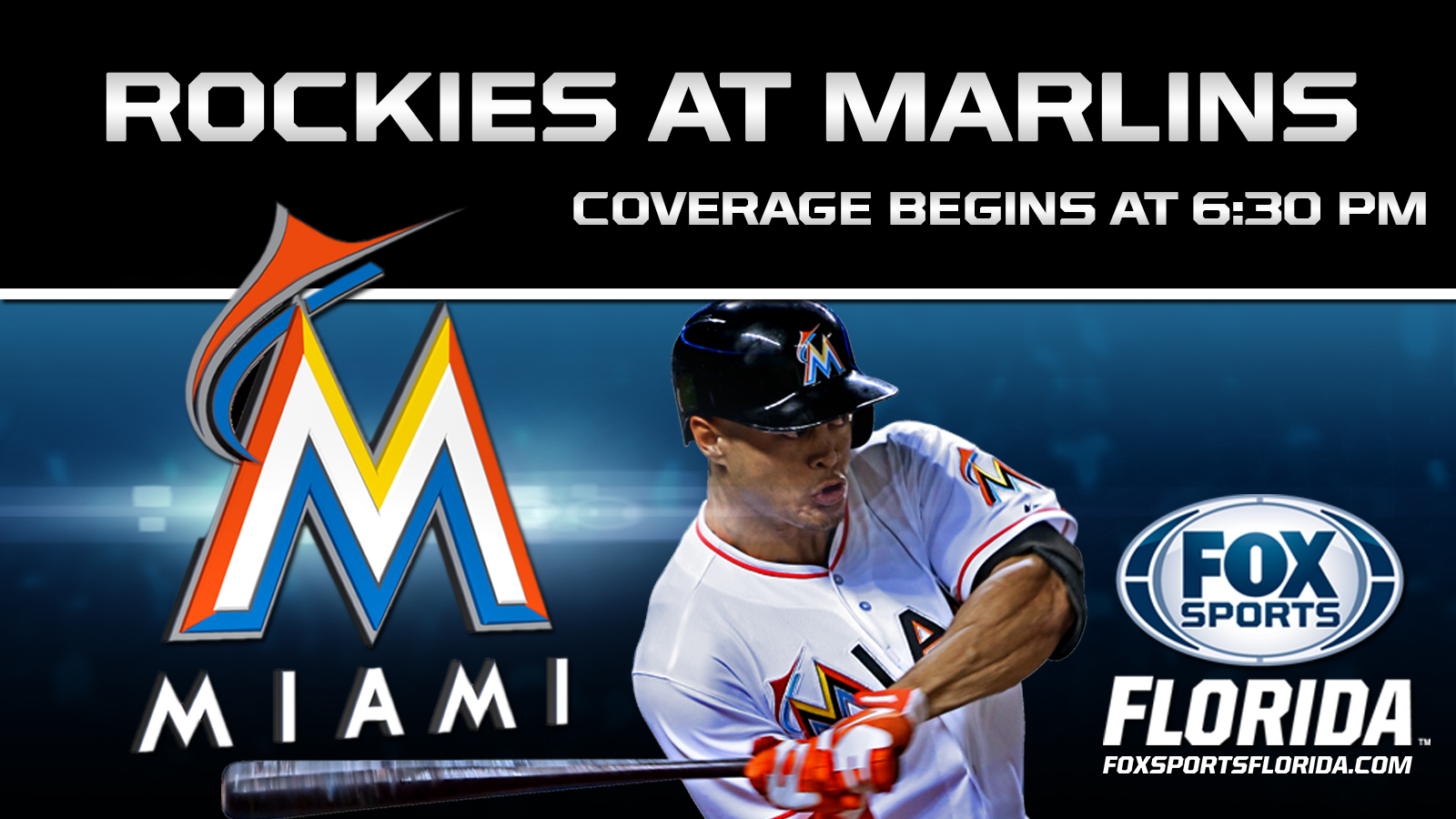 The Miami Marlins' young rotation already looks capable of living up to lofty expectations.
The Marlins' production at the plate is certainly a big surprise so far.
While Henderson Alvarez gets the ball for the first time since his no-hitter last year, Miami's offense looks to continue its impressive start against the Colorado Rockies on Wednesday night.
The Marlins (2-0) have the youngest rotation in baseball with an average age of 24 years, 27 days. It's also among the most promising thanks in large part to reigning NL Rookie of the Year Jose Fernandez.
The 21-year-old ace tossed a gem in the season-opening 10-1 win over the Rockies (0-2), allowing one run with nine strikeouts in six innings.
Nathan Eovaldi, 24, followed that with an impressive performance of his own Tuesday, yielding two runs while fanning six in six innings of a 4-3 victory.
Overall, Miami's pitchers have struck out 18 while limiting Colorado to a .227 average so far in this four-game set, helping the team to its best start since going 4-0 in 2009.
The Marlins' bats, however, have also been big contributors in the two wins, going 10 for 19 with four doubles and 12 runs scored with runners in scoring position. They're batting .306 overall with a .468 slugging percentage, far better than their last-place finishes in 2013 for batting average (.231), homers (95), runs (513), on-base percentage (.293) and slugging percentage (.335).
"We're going to score runs, and when we do get the lead, we're going to hold it," said right-hander A.J. Ramos, who is part of a bullpen that's allowed one run in six innings so far.
After a productive 2013 in Japan — batting .292 with 28 homers and 93 RBIs for the Tohoku Rakuten Golden Eagles — Casey McGehee has quickly adjusted in his stateside return, going 3 for 3 with two doubles and five RBIs with runners in scoring position.
The right-hander, who turns 24 later this month, finished the season with a 5-6 record and 3.59 ERA in 17 starts. He compiled a 1.61 ERA over his final four outings, but settled for a 2-2 record since he was backed by seven total runs.
Alvarez has never faced the Rockies.
Justin Morneau, though, is 4 for 8 in this series after getting three hits Tuesday, while Carlos Gonzalez is 3 for 7 with one home run and two RBIs.
The left fielder is 7 for 19 (.368) with four extra-base hits and four RBIs in five visits to Marlins Park.
Jordan Lyles is scheduled to take the mound after the Rockies placed Tyler Chatwood on the disabled list with a left hamstring strain.
"I lobbied, but if I'm not going to be able to run or cover first base, I'm hurting the team," Chatwood told the team's official website.
Colorado acquired Lyles in a four-player trade that sent Dexter Fowler to Houston in December. The right-hander spent his first three seasons with the Astros and went 7-9 with a 5.59 ERA in 2013.
He was charged with a 6-3 loss in his only meeting with the Marlins on July 8, 2011, surrendering five runs and seven hits with three walks in six innings.