Rockies at Marlins game preview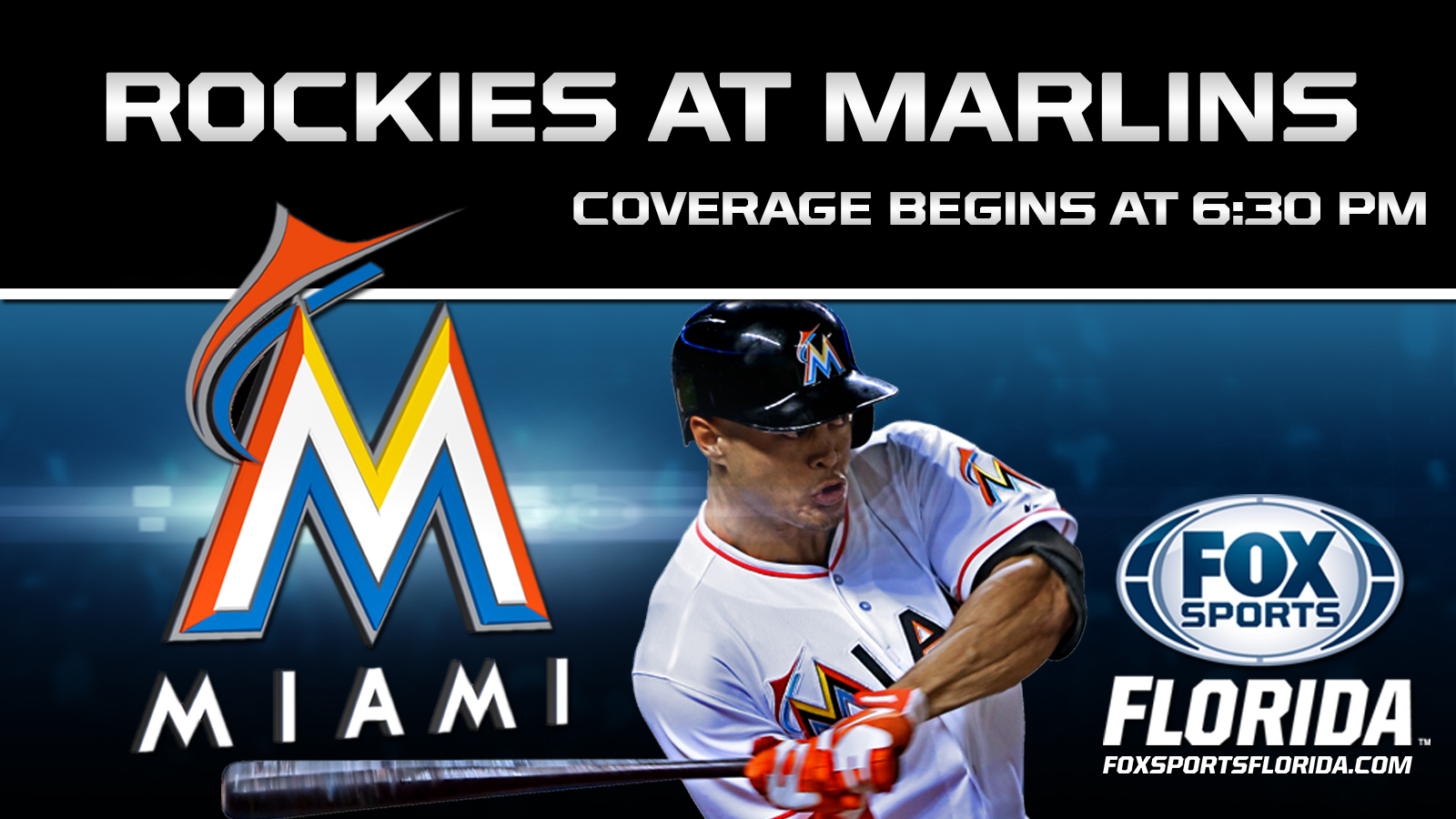 TV: FOX Sports Florida
Time: Pregame coverage begins at 6:30
Marcell Ozuna showed promise as a rookie in 2013, while Casey McGehee wasn't even in the majors.
Now, they're looking to help the Miami Marlins start a season with back-to-back wins for the first time in five years.
Ozuna and McGehee attempt to build on impressive season debuts Tuesday night when the Marlins face the visiting Colorado Rockies.
Ozuna hit .265 with 32 RBIs and 31 runs in 70 games last year, batting .356 during a team-high 16-game hitting streak in late May. However, his year came to a premature end July 22 when he suffered a torn ligament in his left thumb.
McGehee, meanwhile, spent all of last year with the Tohoku Rakuten Golden Eagles in Japan, hitting .292 with 28 homers and 93 RBIs. He last appeared in the majors in 2012, when he hit .217 with nine homers and 41 RBIs in 114 games between Pittsburgh and the New York Yankees.
Ozuna and McGehee didn't take long getting re-acquainted to the majors Monday, leading Miami to a 10-1 season-opening win over Colorado in the opener of this four-game set. Jose Fernandez was also brilliant, yielding one run with nine strikeouts in six innings.
McGehee drove in four runs on a pair of doubles, and Ozuna homered, scored three times and came a triple shy of becoming the first Marlin to hit for the cycle.
Miami is trying to open a season 2-0 for the first time since winning the first four games of 2009, the last time it finished with a winning record.
Scheduled Marlins starter Nathan Eovaldi went 4-6 with a 3.39 ERA in 18 starts last year after missing the first 2 1/2 months with shoulder inflammation.
The right-hander posted a 1-2 record and 3.44 ERA with 16 strikeouts in 18 1-3 innings over five spring training starts, and worked on developing other pitches to avoid relying on his fastball, which can crack 100 mph.
"I've been feeling good all spring," Eovaldi said. "No issues. I'm just ready to get going."
He's 1-2 with a 3.22 ERA in four career starts against the Rockies. Eovaldi pitched well enough to win in the most recent July 25, yielding three hits in six scoreless innings before leaving without a decision in a 5-3 win.
Eovaldi will have to contend with Carlos Gonzalez, who is 2 for 6 with three strikeouts against him.
The left fielder seems to enjoy visiting Marlins Park, where he is 6 for 16 (.375) with three extra-base hits and three RBIs in four games. He went 2 for 4 with a home run off Fernandez on Monday.
Brett Anderson is scheduled to make his Rockies debut after spending his first five seasons with Oakland.
The opening day starter for the A's last year, Anderson went 1-4 with a 7.23 ERA in five starts before a stress fracture in his right foot sidelined him until August. He had no record and a 4.71 ERA with three saves in 11 relief appearances after returning.
Injuries, including Tommy John surgery in 2012, have limited the left-hander to 24 starts over the past three seasons.
"My arm felt good and my foot felt good at the end of the year," Anderson told the team's official website. "I was able to get done what needed to get done in the offseason."
Anderson went 2-0 with a 3.27 ERA in five spring training starts.