Rays celebrate 'Christmas in July' at Tropicana Field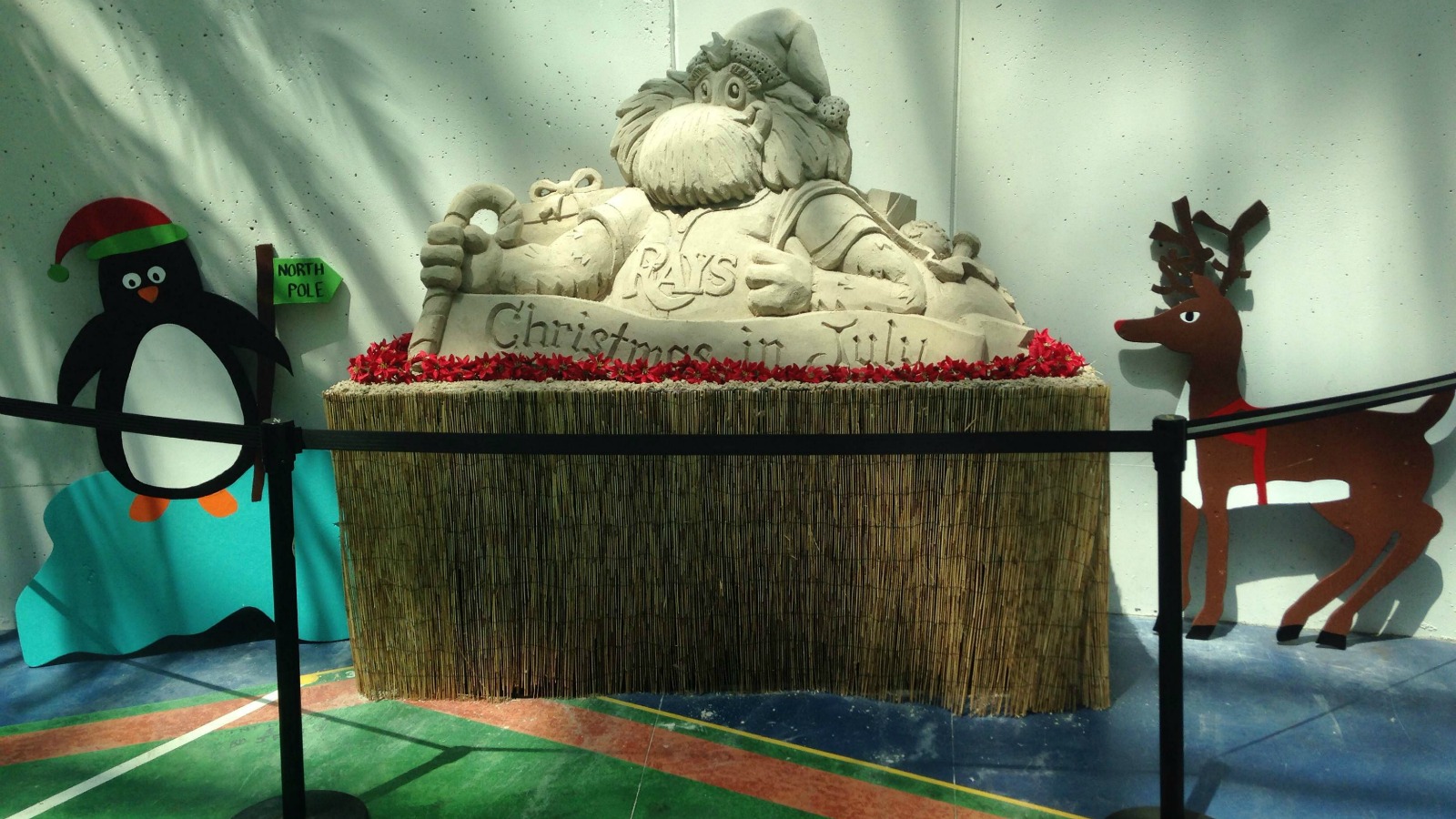 ST. PETERSBURG, Fla. — Christmas came about five months early Sunday at Tropicana Field.
No, there wasn't snow. No, it wasn't a time warp. But a festive cheer was present Sunday for the series finale between the Tampa Bay Rays and Boston Red Sox.
The Rays called it "Christmas in July," complete with the appropriate music, visuals throughout the dome and, yes, an elf as the master of ceremonies. Kids age 14 and younger also received a Chris Archer Christmas stocking as a nod to the Rays' right-hander.
Who says Christmas should be reserved for December?
Christmas in July at Tropicana Field. #TisTheSeason https://t.co/qAW1dmOBM7

— Tampa Bay Rays (@RaysBaseball) July 27, 2014
Christmas-in-July spirit at the Trop. #Rays pic.twitter.com/FO55uUZtUv

— Andrew Astleford (@aastleford) July 27, 2014
Christmas in July at the Red Sox/Rays game today😂🎉 pic.twitter.com/3W7EtB044f

— Delia (@DeliaPerillo) July 27, 2014
We're celebrating Christmas in July! Get your tickets: http://t.co/YZwJE0t1as #soxvssocks pic.twitter.com/pfC2m4pHa1

— Tampa Bay Rays (@RaysBaseball) July 15, 2014