Rays at White Sox game preview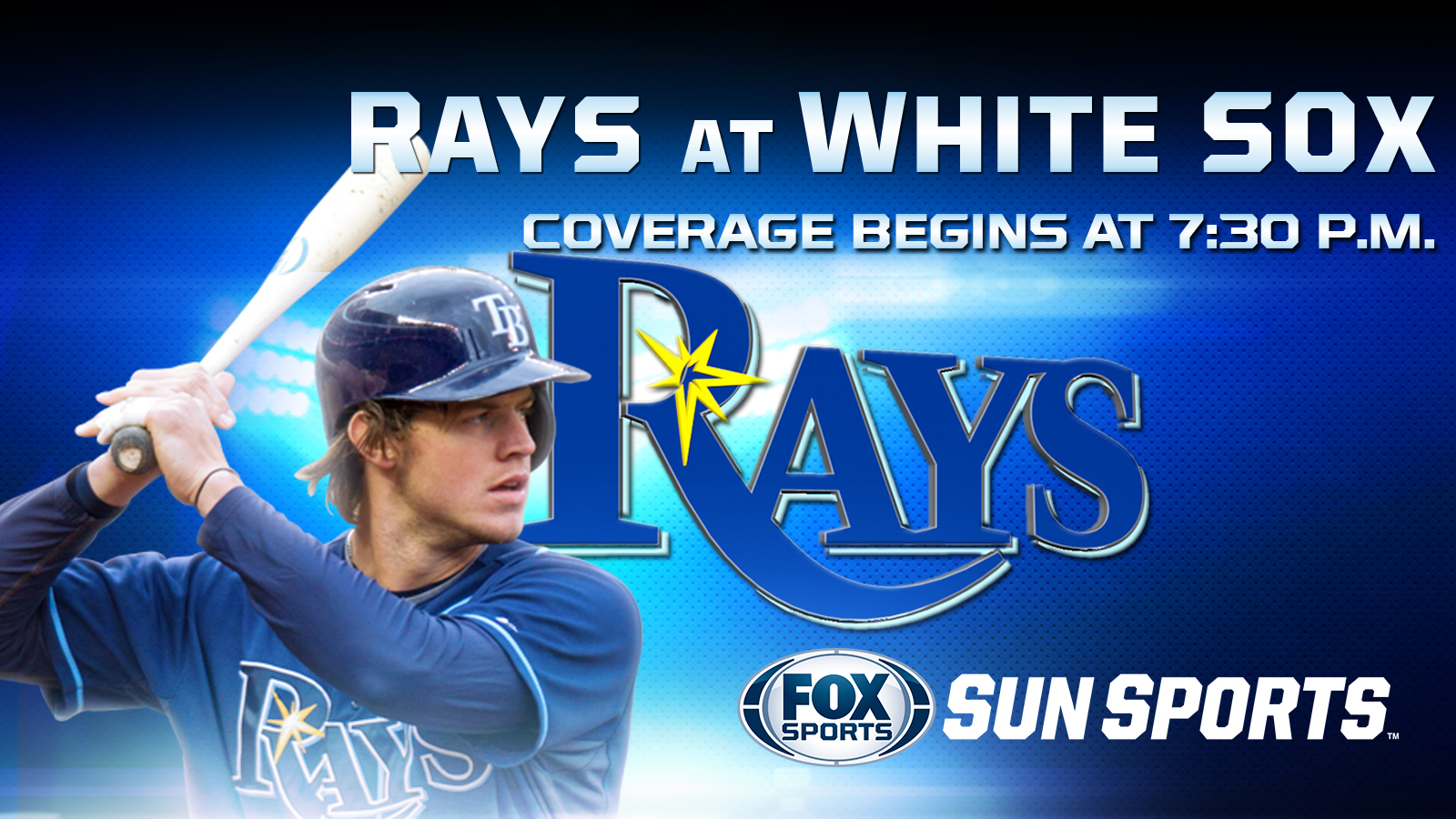 Jose Abreu is clearly the early front-runner for AL rookie of the year. If he continues producing this way, he'll join the eventual conversation about league MVP.
The Chicago White Sox slugger looks to cap a strong four-game home series against the Tampa Bay Rays on Monday night.
Abreu has quickly emerged as one of baseball's most exciting hitters. He drilled his 10th homer and drove in four runs in Sunday's 9-2 rout, setting a major league rookie record for RBI through the end of April with 31.
The previous record was 27 by Albert Pujols in 2001. Pujols is vying for the major-league lead in home runs with Abreu, who has gone deep three times and driven in 10 runs in this series.
"I go to the field to play baseball, help the team," Abreu said through a translator. "I really don't go looking for records, but they're definitely welcome. That's not something that I go looking for, but it's a nice thing."
He has almost single-handedly turned Chicago (13-13) into one of baseball's top offenses with 143 runs. The White Sox scored 598 a year ago — second-lowest in MLB.
Abreu isn't the only Cuban wielding a hot bat. Dayan Viciedo is 17 for 34 with eight runs scored during a nine-game hitting streak, while Alexei Ramirez is 11 for 33 over his last eight games.
Tampa Bay (12-13) was undone Sunday by four errors in the sixth inning, allowing Chicago to score five times and take the lead for good.
"It's very unusual. It's uncharacteristic of us to make those errors, but we're human, and I still feel like I have eight Gold Glovers out there whenever I'm out there on the mound," pitcher David Price said. "We have those days, and it stinks."
Monday's pitching matchup features right-handers who have made a combined 21 starts and have never faced their opponents.
Chicago's Andre Rienzo (1-0, 4.91 ERA) has made 11 in his career and his first this year came Wednesday in place of the injured Felipe Paulino. Rienzo gave up four runs over 6 1-3 innings to earn a 6-4 victory at Detroit.
The Brazilian is still searching for his first career home win after going 0-2 with a 6.75 ERA in four starts in Chicago last year.
Tampa Bay's Jake Odorizzi (1-2, 6.52) will make the 11th start of his career after going 0-2 with a 9.45 ERA over his last three outings. He yielded four runs in 3 1-3 innings in Wednesday's 6-4, 12-inning loss to Minnesota.
Odorizzi is 0-2 with a 5.96 ERA in five career road starts.
He has limited opponents to a .121 average the first time through the lineup, but that average jumps to .452 the rest of the way.
Odorizzi's batterymate figures to be Ryan Hanigan, who got Sunday off. Hanigan is 3 for 8 in this series with three RBIs.
"He's having good at-bats, and he's doing a great job behind the plate — one of the finest blockers I've ever been around," manager Joe Maddon told the Rays' official website.