Rays at White Sox game preview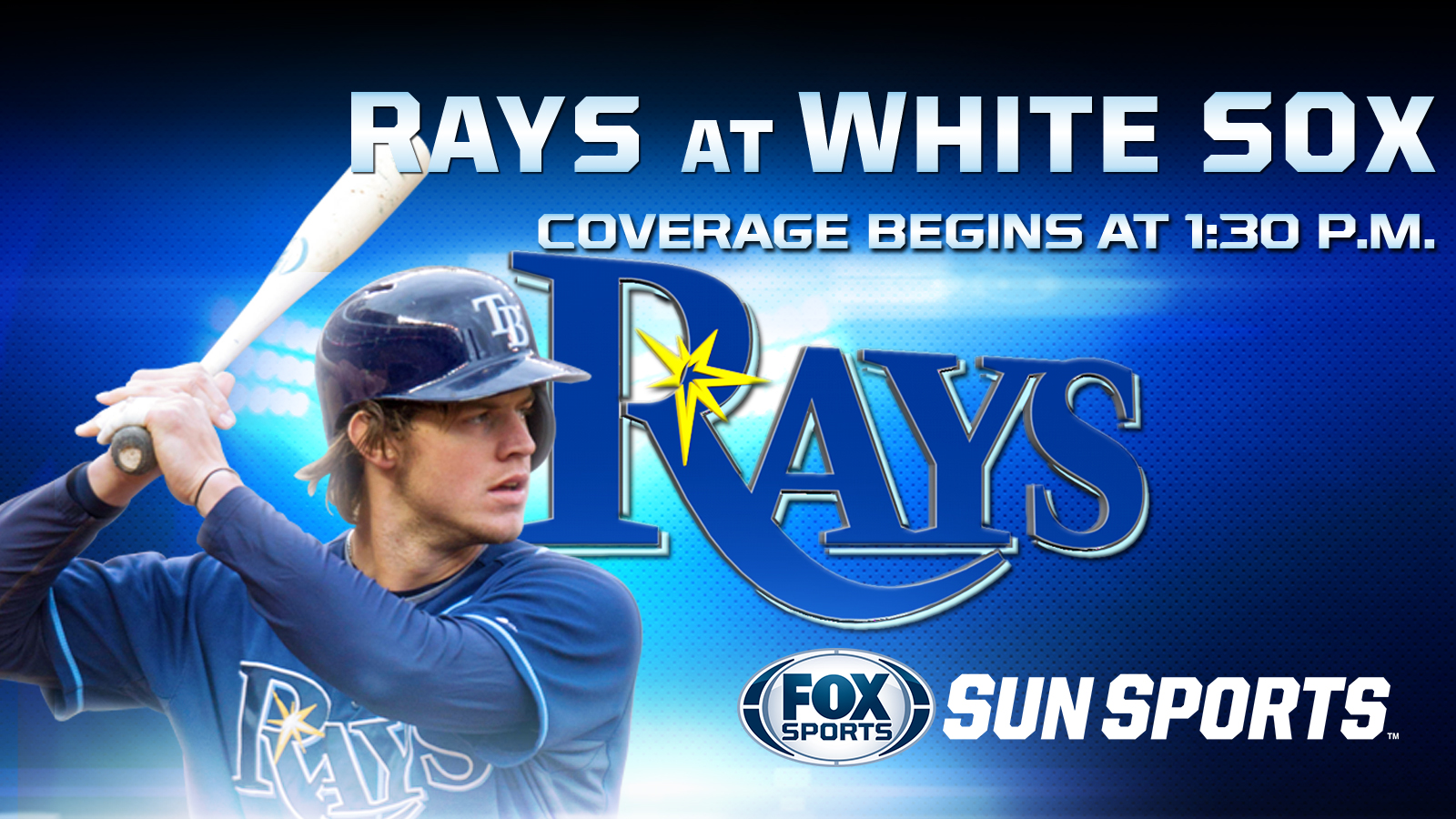 Back on track from a rough outing for the Tampa Bay Rays, David Price can focus on continuing his recent success against the Chicago White Sox.
The left-hander looks for a fifth consecutive winning start over the White Sox on Sunday at U.S. Cellular Field.
Price (3-1, 4.04 ERA) posted a 4.88 ERA in losing his first four career starts versus Chicago (12-13), but has a 1.71 ERA while winning his last four. He tossed a complete game during a 3-1 home victory in his last appearance against the White Sox on July 7.
The Tampa Bay ace allowed six runs and 10 hits in five innings of a 10-2 loss to the New York Yankees on April 17, then gave up three on two homers and struck out 12 while recording his ninth career complete game in Tuesday's 7-3 win over Minnesota.
"He's a good pitcher," Minnesota's Chris Colabello, who hit a two-run homer off Price in that one, told the Rays' official website. "Obviously, his reputation precedes him."
Perhaps Price's biggest accomplishment on the night came when he wasn't injured after being hit in his protective cup by a line drive.
"I'm extremely lucky," Price said. "If that ball is two feet up, it's in my face or my throat. I was very fortunate."
He'll try to help Tampa Bay (11-13) to a second consecutive victory after it snapped a three-game slide with a 4-0 win Saturday.
James Loney had three hits with one RBI and Cesar Ramos and two relievers held the White Sox to five hits as the Rays bounced back after allowing five runs in the ninth inning of a 9-6 loss Friday.
Tampa Bay has won six of seven versus Chicago.
"I'm really proud of the guys after a really difficult loss (Friday) night to come back and play as well as we did and shut them out," said manager Joe Maddon, who was ejected in the eighth Saturday for arguing a check-swing call on Chicago's Adam Eaton.
Loney is batting .471 (16 for 34) with 10 RBI in his last eight games. He's 13 for 26 in his last seven at U.S. Cellular Field.
Jose Abreu, who hit a game-winning grand slam Friday, went 0 for 4 for the White Sox, who entered Saturday's contest averaging 5.6 runs. The three hits the first-year Cuban slugger recorded Friday are his only ones in 15 at-bats over the last three games.
With ace Chris Sale on the disabled list because of a flexor muscle strain in his left arm and his replacement Charlie Leesman now pitching in the minors, Chicago will call up Scott Carroll to make his major-league debut Sunday.
The 29-year-old right-hander, who underwent elbow surgery in 2012, was 3-1 with a 1.57 ERA in four starts for Triple-A Charlotte this season.
"He's doing pretty good down in Triple-A," manager Robin Ventura told the White Sox's official website. "For us, it's 'give the guy a shot.'"