Rays at White Sox game preview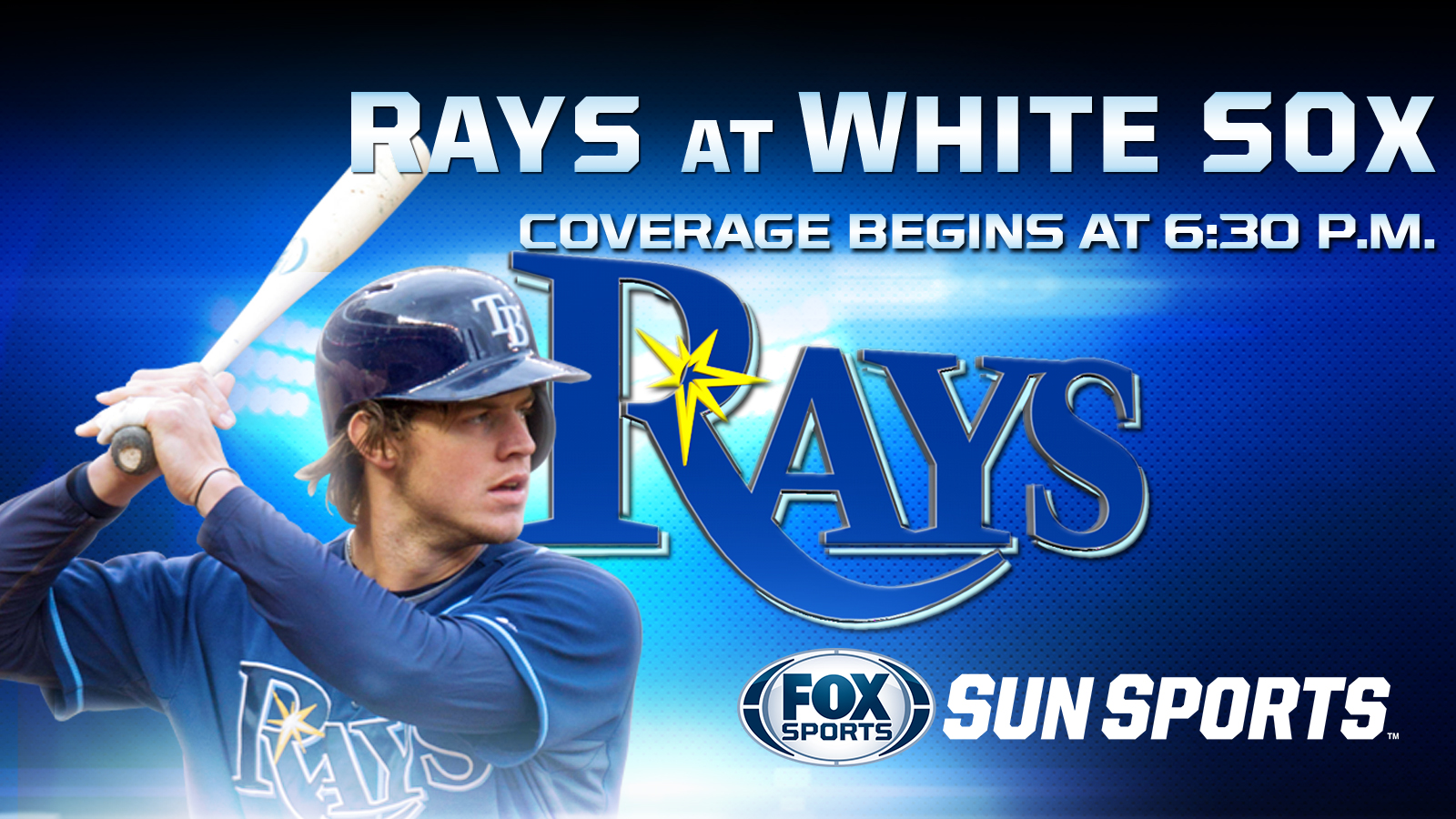 The Chicago White Sox have relied heavily on a high-scoring offense in the early stages of the season while the majority of their pitching staff continues to struggle.
John Danks has been one of the exceptions.
Danks seeks another solid outing Saturday to help the White Sox deal the visiting Tampa Bay Rays a fourth straight defeat.
Chicago (12-12), which leads the majors with 134 runs, scored five in the bottom of the ninth Friday to rally for a 9-6 win. Jose Abreu capped a 3-for-5, six-RBI night with a two-out, walk-off grand slam after the Rays (10-13) took the lead in the top half.
Abreu, who also hit a solo shot in the third, is batting .400 with five homers and 13 RBI over his last seven. His nine homers before the end of April are a major league record for a rookie.
"It's just something amazing," Abreu said. "It's just amazing to be involved in this situation."
Though the White Sox have been stellar at the plate, their 5.23 ERA ranks last in the AL. Five Chicago pitchers combined for 11 walks Friday, and starter Erik Johnson lasted only 1 2/3 innings.
Danks (2-0, 2.84 ERA) and the injured Chris Sale have been the only solid starters for Chicago, which has won four of six. Danks has gone at least six innings in his four outings. He gave up one run and six hits in 6 1/3 frames Monday in a 3-1 win at Detroit.
"I'm going to try to pick up the slack until (Sale returns)," he said. "After we were down, I knew if I could keep it within a run or so, we had a chance. This team doesn't give up. This team plays hard and we really don't feel like we're out of any game."
Chicago has lost the left-hander's last four starts against Tampa Bay, but he's given up five runs and struck out 10 over 14 innings in the last two. Evan Longoria is just 3 for 15 with two doubles and four strikeouts in his career against Danks.
Longoria was 2 for 5 and is hitting .364 over his last eight. It appeared his homer would help end a two-game skid before closer Grant Balfour failed to hold the lead.
"For me, it's a loss and a loss is a loss is a loss," manager Joe Maddon said. "You've got to come and play tomorrow — you don't get a week off — and you have to come ready to play. You have to file it. This is a solid 30-minute game for me, and after that, we'll be fine."
Tampa Bay will look to break out of its funk as it sends Cesar Ramos to the mound.
Ramos (0-1, 4.91) allowed four runs and walked three in two innings of a 12-4 loss to Cincinnati in his first start April 13, but he was much better while giving up one run in five frames of Tampa Bay's 5-1, 12-inning loss to the New York Yankees on Sunday.
The left-hander entered the rotation in place of Matt Moore, who is out for the season after having Tommy John surgery Tuesday.
Ramos, who has made only five career starts, has no record with a 7.71 ERA in six relief appearances against the White Sox, who had lost five straight to the Rays prior to Friday's win.