Rays at Red Sox game preview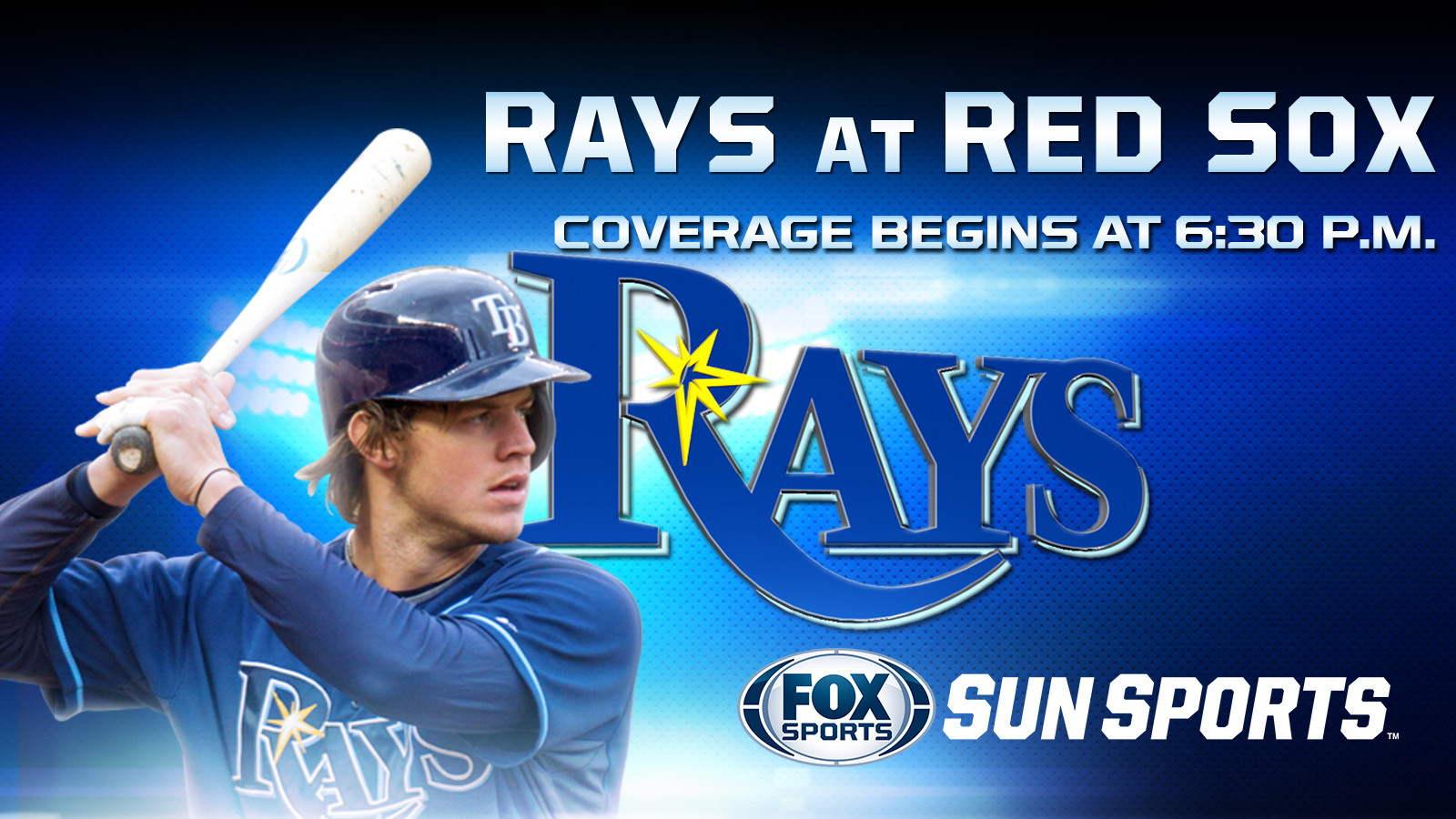 Chris Archer has had an up-and-down season so far after signing a six-year deal with the Tampa Bay Rays worth $25.5 million.
Archer, who has been dominant in his two home starts but spotty on the road, will try to help the struggling Rays end a three-game skid as they continue a three-game set against the Boston Red Sox at Fenway Park on Wednesday night.
While Archer (2-1, 4.11 ERA) has gone 2-0 with a 2.13 ERA in a pair of starts at home for Tampa Bay (11-16), he's 0-1 with a 5.50 ERA in his three road outings.
After he impressed in his first road start April 8, working seven innings in Tampa Bay's 1-0 win at Kansas City, the right-hander has allowed 11 earned runs over 11 innings in his previous two away from home.
Archer struggled in his only career start at Fenway last season, giving up four runs on five hits with five walks over 4 2-3 innings of a 5-1 loss June 8, and he doesn't want to let this AL East rivalry get the better of him.
"I have to consciously control it, because I don't want the emotion of the rivalry (to affect my performance), because they're our biggest rival," Archer, who has walked 13 in 13 2-3 innings over three career starts against Boston, told the Rays' official website. "I don't know if we're theirs, but that's irrelevant. They're our biggest rival."
In his most recent start, Archer allowed four runs on nine hits in six innings of a 9-6 loss to Chicago White Sox on Friday.
After the Rays went 7-12 against Boston last season, including 4-6 at Fenway, the Red Sox opened this year's 19-game series with a 7-4 victory in Tuesday's opener.
Shane Victorino had four hits and his first two RBIs of the season, and John Lackey pitched eight strong innings in Boston's third win in its last four games.
Victorino, activated from the disabled list last week after missing the first 22 games with a hamstring injury, raised his batting average from .133 to .316. He singled three times, hit a sacrifice fly in the fifth and had an RBI double in a five-run sixth.
"We knew it was going to take a couple of games for him to get his feet on the ground," manager John Farrell said. "He does give us a completely different dynamic in that 2-hole. When we can set the table for that middle of the order, we've got a chance to score some runs."
Looking to give Boston (13-14) another strong start after Lackey's performance will be Felix Doubront (1-3, 6.00), who was hit hard by the New York Yankees his last time out.
The left-hander lasted only 2 2-3 innings, giving up seven runs – three earned – in Boston's 14-5 loss Thursday to the Yankees, who have handed Doubront two of his losses.
"It was bad, man. I couldn't get my job done," Doubront told the team's official website. "Probably (a) loss of concentration, that's what happened. It was terrible."
Doubront went 0-2 with a 2.55 ERA in four starts against the Rays last season, getting a total of two runs of support in the 24 2-3 innings he pitched.
He lost the last two, both at Fenway, after allowing five earned runs over 11 2-3 innings as David Price shut down the Red Sox in each meeting.