Rays at Red Sox game preview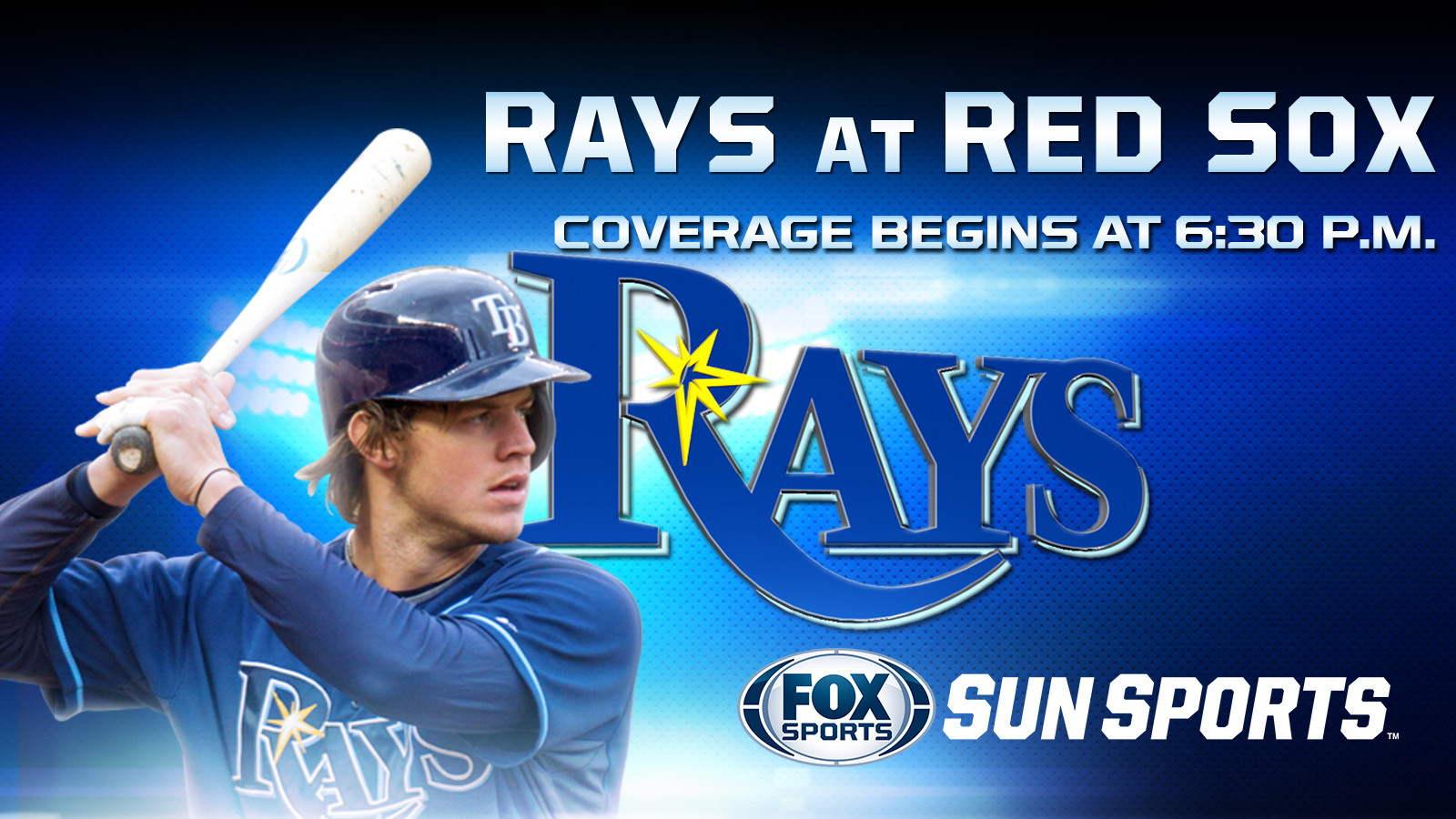 TV: SUN SPORTS
TIME: PREGAME COVERAGE BEGINS AT 6:30 P.M.
The Boston Red Sox eliminated the Tampa Bay Rays in the 2013 playoffs on their way to winning the World Series.
Neither team has found much to get excited about at the start of this season, though.
Boston and Tampa Bay meet for the first time since their postseason
encounter as they begin a three-game set Tuesday night at Fenway Park.
The Red Sox won their third title in 10 seasons in their first year
under manager John Farrell, first getting past the Rays in four games in
the division series.
Boston (12-14) has
struggled at times in 2014, however, and has failed to win more than two
straight. After scoring 15 runs while winning the first two games of
its series with Toronto, it fell 7-1 on Sunday as Xander Bogaerts
recorded two of the team's six hits.
The Red Sox now begin an eight-game stretch at home, where they're 5-8.
"How we play at Fenway Park is going to be pivotal for us," Farrell said.
Tampa Bay (11-15) sits one spot behind Boston in last place in the AL
East and has lost five of six after falling 7-3 to the Chicago White
Sox on Monday. Matt Joyce and David DeJesus each had an RBI for the
Rays, who have dropped six of seven on the road.
They've also been hindered by multiple injuries to their starting
rotation, as Matt Moore (Tommy John surgery) and Alex Cobb (oblique
strain) remain out. Veteran Erik Bedard, who began the season in
Triple-A, will take the mound for the series opener after struggling in
his first two starts.
Bedard (0-1, 7.45
ERA) gave up four runs in 3 2-3 innings of an 11-5 win over the Yankees
on April 18 before allowing four runs and walking five while throwing 90
pitches in four innings of Thursday's 9-7 loss to Minnesota.
The left-hander was called up from the minors April 12 to be a long
reliever, but he was thrust into the rotation due to injuries.
"Hopefully next start I'll throw more strikes and get quicker outs," Bedard said.
The Red Sox acquired Bedard from Seattle in a three-team deal July
31, 2011, and he went 1-2 with a 4.03 ERA in eight starts. Bedard has
faced Boston once since leaving as a free agent following that season,
giving up five runs in three innings of a 7-3 loss while with Houston
last April 26.
He's 2-4 with a 7.76 ERA
in seven starts against the Red Sox at Fenway Park, and he'll look to
improve on that mark as he opposes John Lackey (3-2, 4.22).
Lackey gave up six runs and 10 hits in each loss to the Yankees on
April 12 and Baltimore on April 18, but he bounced back with his best
start of the year Wednesday when he allowed one run and struck out 11
over eight innings of a 5-1 victory over New York.
"I was thinking about trying to give the bullpen a rest," Lackey
said. "We've got some guys down there who have been working pretty good.
I just wanted to get those guys a little bit of breather and win a
ballgame."
The right-hander hasn't been
able to do that in his last four starts against the Rays, going 1-2 with
an 8.84 ERA while pitching fewer than six innings in each. Lackey gave
up four runs and walked three in 5 1-3 innings of a 7-4 victory in Game 2
of last season's division series.