Rangers at Rays game preview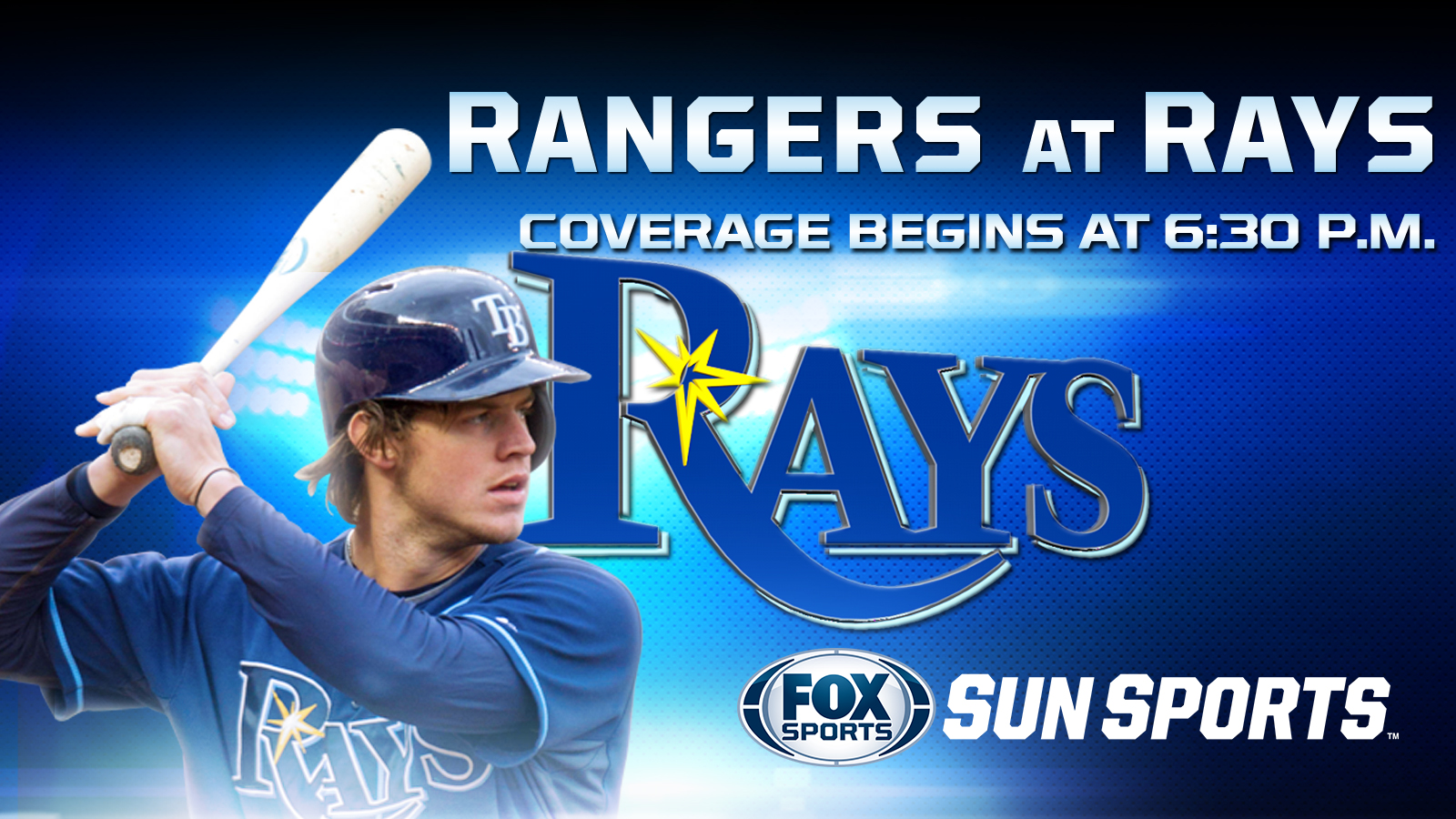 David Price's long-term future with the Tampa Bay Rays might be uncertain, but he's completely focused on helping the team succeed in the present.
The left-hander looks to build on a strong opening start while trying for his first home victory against the Texas Rangers on Saturday night.
A subject of offseason trade speculation, Price signed a $14 million, one-year contract with budget-minded Tampa Bay (3-2) in January and will be eligible for free agency after the 2015 season. He showed the form that earned him the 2012 Cy Young Award on Monday when he took a shutout into the eighth inning before he finished yielding a two-run homer and striking out six in 7 1-3 innings of a 9-2 win over Toronto.
"It feels good to go out and get the ball rolling in the right direction," Price said.
Tampa Bay manager Joe Maddon couldn't have been happier for his ace.
"He's put so much into preparation for this season," Maddon said. "It's validation of what he's done to get ready."
Price, however, is 0-5 with a 3.88 ERA in seven regular-season and playoff home starts versus Texas (2-2).
"He is one of the best pitchers in the league, top three every year," Rangers third baseman Adrian Beltre told MLB's official website. "He has been consistent every year. I don't have the answer as to why we're so good against him. All I know is we compete hard against any pitcher on the mound."
Price hasn't faced the Rangers at home since Game 3 of the 2011 AL Division Series, but has won two of his last three since then in Texas, including Sept. 30 when he went the distance in the Rays' 5-2 wild-card tiebreaker game victory.
"They've always got such an extremely tough team," Price said. "They've got a lineup one through nine that can absolutely do damage against you. With teams like that you know you have to come out and play well because you know they're going to be ready to play as well."
Jake Odorizzi held the Rangers to three hits over six scoreless innings for his first career win and Sean Rodriguez hit a three-run homer in Tampa Bay's 8-1 rout Friday.
Evan Longoria added two hits and is 8 for 18 this season. He's also 6 for 10 in his last three games against the Rangers.
After going 2 for 12 without an RBI in his first series with Texas, Prince Fielder had two hits and an RBI on Friday. He's 1 for 6 against Price.
South Florida native Nick Martinez takes the mound in his major league debut for the Rangers. An 18th round pick in 2011, the right-hander has never pitched above Double-A, but had a 1.23 ERA in three spring training appearances.
Martinez's time in the rotation could be brief with ace Yu Darvish expected to return from a stiff neck in time to start Sunday.
"Whatever happens, I'm taking it as a learning experience," Martinez told the Rangers' official website. "Enjoy the ride and learn as much as I can while I'm here."
Texas' Alex Rios is 6 for 15 through four games and batting .407 (11 for 27) with three doubles, two homers and a triple against Price.