Rangers at Rays game preview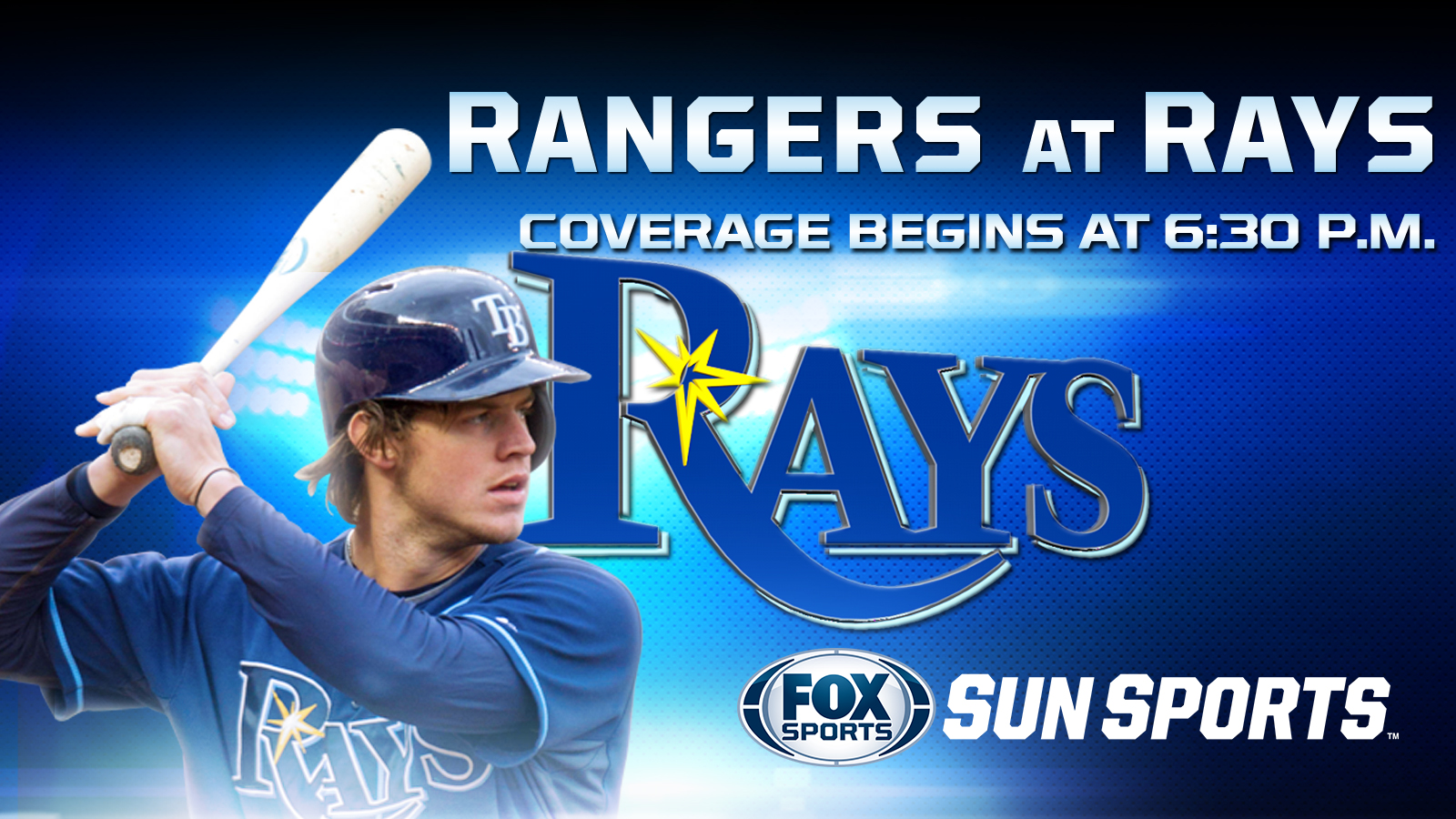 Despite injuries to key contributors, the Texas Rangers are off to a solid start.
They'll look for a third consecutive victory Friday night when they visit the Tampa Bay Rays.
After opening with a 14-10 loss to Philadelphia, Texas (2-1) recorded a pair of ninth-inning, walk-off victories to conclude the wild interleague series. Shin-Soo Choo capped a three-run ninth with a bases-loaded walk that gave the Rangers a 4-3 win Wednesday, one night after he scored on Adrian Beltre's game-winning single for a 3-2 victory.
"That's why you play nine innings, and that's what we do every night is play nine innings," Texas manager Ron Washington said. "In the end, we did what we had to do."
The Rangers were successful without starting pitchers Yu Darvish (neck) and Derek Holland (knee), infielder Jurickson Profar (shoulder) and catcher Geovany Soto (knee). Though Darvish is slated to make his season debut Sunday, Holland, Profar and Soto aren't expected back until June.
"Think about the job right now, not what the job is going to be a week from now or a month from now," Washington told the Rangers' official website. "Stay in the moment."
Beltre has helped the Rangers do that, going 5 for 12 with two doubles and two RBIs against the Phillies.
Playing for his fifth team, veteran left-hander Joe Saunders will make his Rangers debut Friday after going 11-16 with a 5.26 ERA in 32 starts for the Seattle Mariners last season.
"I just want to get off to a good start and give my team a chance to win," said Saunders, who went 0-2 with an 11.37 ERA in spring training and is 0-3 with an 8.40 ERA against the Rays (2-2).
Evan Longoria has two hits in eight at-bats versus Saunders, but both left the park.
His three-run homer Thursday helped Tampa Bay to a 7-2 win and series split with Toronto. Longoria, who went 6 for 15 in the set, is tied with
Carlos Pena atop the Rays' career home run list with 163.
"It's a proud moment for me because this has been my home for so long," he said.
Tampa Bay manager Joe Maddon will hand the ball to Jake Odorizzi, who beat out Cesar Ramos and Erik Bedard for the fifth starter job while going 1-2 with a 4.24 ERA in six spring training games. The right-hander has pitched in nine major-league games over the past two seasons and is 0-2 with a 5.00 ERA in six as a starter.
"We just think that Jake is the right guy for this moment," Maddon told the Rays' official website. "He had a good September, a great work ethic this past winter and comes into this camp and starts showing some other things. Just the whole body of work."
Odorizzi has never faced the Rangers.
It's uncertain if his teammate and 2013 AL Rookie of the Year Wil Myers will play after he missed Thursday's contest with flu-like symptoms. Myers hit .333 (5 for 15) with two doubles, a home run and three RBIs in four games against the Rangers last season.