Pittsburgh Pirates at Miami Marlins game preview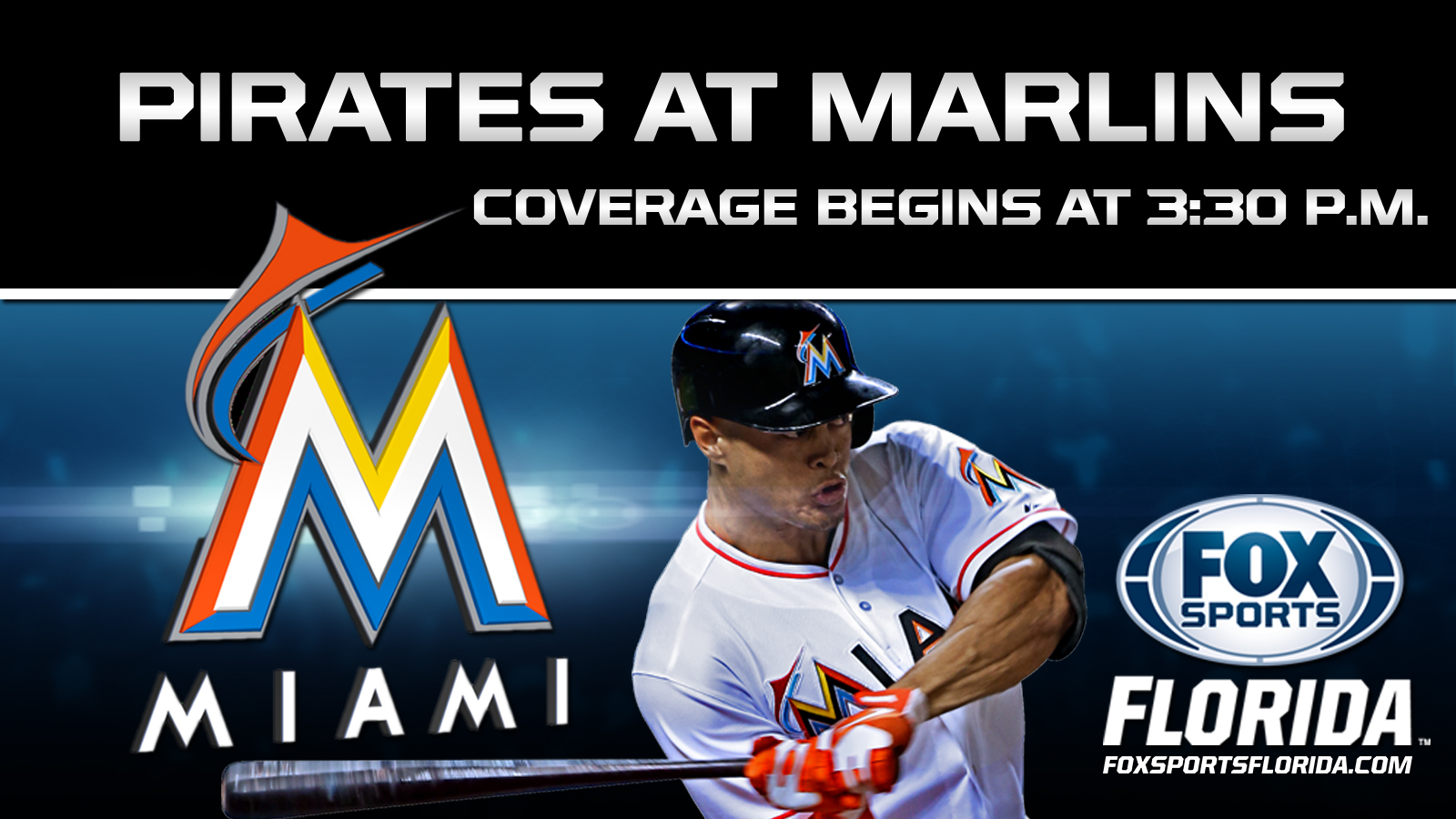 The Pittsburgh Pirates are trying to reach .500 for the first time in nearly two months. Not surprisingly, Andrew McCutchen has led the charge, but it was another potential star who put them on the brink.
Gregory Polanco looks to build off a breakout performance to back McCutchen's scorching start to June as the Pirates visit the Miami Marlins on Saturday.
Called up Monday from Triple-A Indianapolis after leading the International League with a .347 average and 49 RBI, Polanco had a quiet start to his big-league career even though he hit safely in all three games. Then the 22-year-old outfielder had his first multihit effort Friday, and the last of his five hits was a two-run homer in the 13th inning that gave Pittsburgh an 8-6 win.
"That could have been a coming-out party for him," manager Clint Hurdle said. "Very exciting to watch. I hope we get to watch for a long time."
Polanco called it his "best game ever" after also scoring three runs, giving him five in four games. Pittsburgh (33-34) has won the last three, one off a season high.
The Pirates remained above .500 last season after being 8-8 en route to a wild-card spot. They had the same record on April 17 this year but have been below .500 ever since.
One reason for Pittsburgh's struggles was Starling Marte entering this week batting .230 and hitless in 23 straight at-bats. However, he's hit .522 with five RBI in the last five games, going 4 for 7 on Friday with a two-run homer, three runs and his 16th steal.
McCutchen, meanwhile, notched his sixth straight multihit effort and drove in a run. He's batting .408 this month with nine doubles, six homers, 15 RBI and 11 runs in 12 games. The Pirates are 8-4 in that span.
The reigning NL MVP has keyed Pittsburgh winning eight of 10 against the Marlins, batting .441.
Giancarlo Stanton had three hits with his NL-leading 18th home run for Miami (34-32), which overcame a four-run deficit in the ninth inning Friday but suffered its fourth loss in six games.
"It was unfortunate we couldn't quite finish it off," said Casey McGehee, whose bases-loaded walk scored the tying run in the ninth.
Stanton is 5 for 11 against Charlie Morton (3-7, 3.14 ERA), who hopes to be as effective on regular rest as he was with six days off before his outing Monday.
The right-hander went seven innings without walking a batter for the third time in 121 career starts as he beat the Cubs, allowing one run in a 6-2 victory. He had issued 11 walks in his previous three outings.
Morton has struck out 16 batters in two games this month after previously averaging 4.1 per start, crediting the increase to an improved breaking ball.
"That was something we were working on mechanically," Morton told the team's official website. "I think it's allowed me to throw more consistent in and around the zone."
He won both of his outings against the Marlins last year, allowing five earned runs without a walk in 12 innings.
Christian Yelich is 4 for 6 against Morton but left Friday with a strained lower back.
Randy Wolf (1-2, 4.15) makes his fourth start for Miami in place of injured ace Jose Fernandez. He's given up four earned runs and nine hits while failing to get through six innings in two starts, including Saturday's 5-2 loss to the Cubs. The left-hander served up two homers after allowing none through his first 16 innings.
He's 1-3 with a 7.93 ERA in his last six matchups with the Pirates.