Phillies at Marlins game preview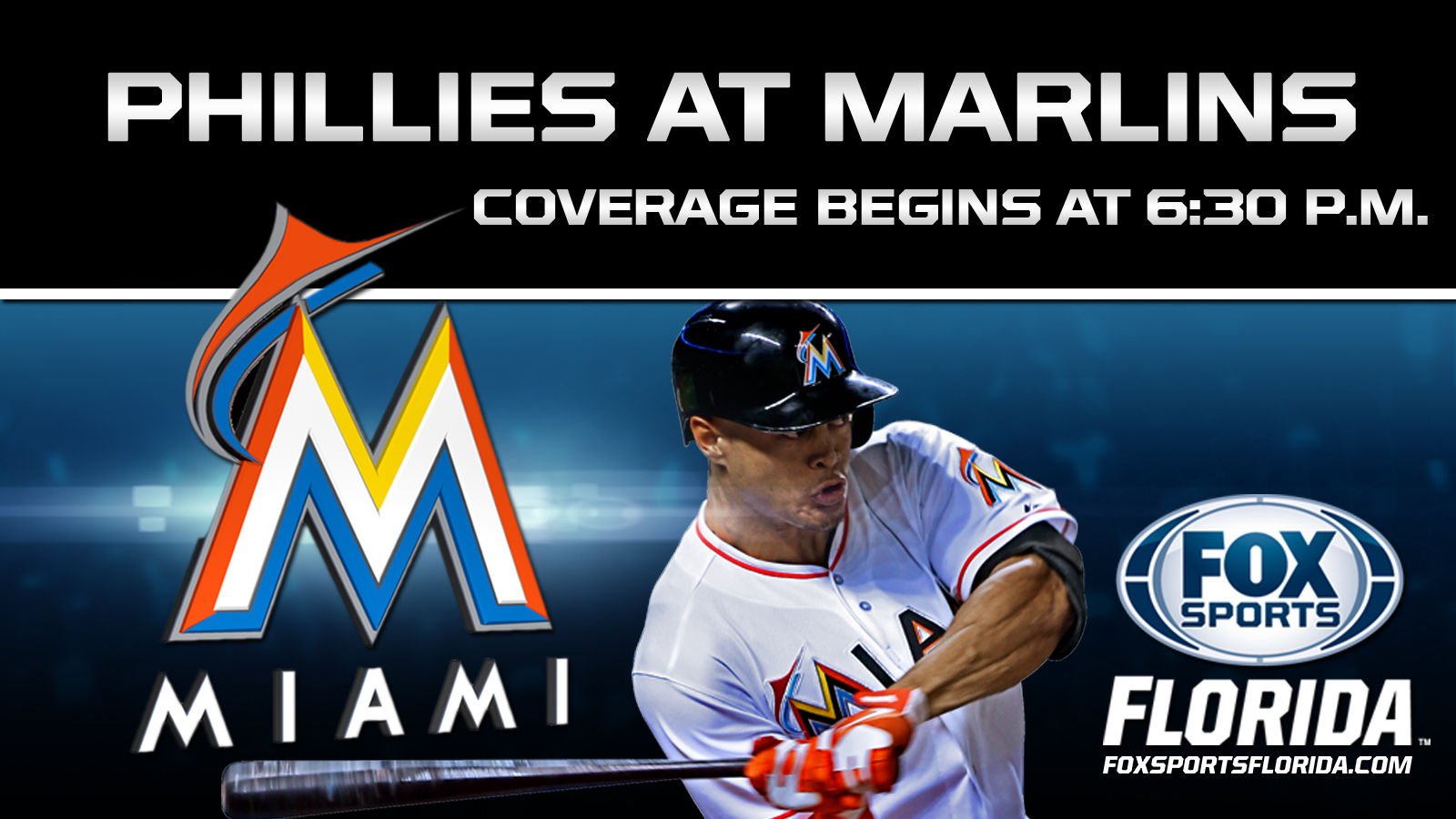 Anthony DeSclafani isn't expected to perform to the level of Jose Fernandez just because he's taking the phenom's spot in the rotation for the time being.
The newest Miami Marlins starter simply is trying to soak in the moment of playing in the big leagues.
DeSclafani takes the mound Tuesday night as Miami returns from its longest road trip of the season to face the Philadelphia Phillies.
Fernandez went 4-2 with a 2.44 ERA and major league-leading 70 strikeouts before his season ended due to Tommy John surgery last week. DeSclafani was called up to fill the gap in the rotation, and he gave up two runs and struck out seven over six innings of a 13-3 win over the Los Angeles Dodgers in his big league debut Wednesday.
"When I got the phone call, I took a big gulp and I couldn't even breathe," DeSclafani said. "It hasn't sunk in. I mean, it's such an unreal moment. I can't believe I got the win.
"It still hasn't hit me. I wasn't expecting a call-up. I was just trying to control my nerves. It was cool to throw the way I did, get a win and get the Marlins a win."
The right-hander, acquired in the trade that sent Jose Reyes, Mark Buehrle and Josh Johnson to Toronto in 2012, will look to build on his strong debut in front of the home crowd.
"It's definitely exciting to make a start at home," DeSclafani told the team's official website. "Making my debut in Los Angeles was special, but I'm looking forward to my first start in my home park. I feel like any time I pitch there will be some nerves, and I think that's a good thing."
The Marlins (23-22) should be excited to be back at Marlins Park, where they've won four straight and 11 of 12. They went 4-7 on an 11-game trip after falling to San Francisco 4-1 on Sunday.
Casey McGehee went 2 for 4 and hit safely in the final four games of the trip, but he's batting .366 in 22 games at home compared to .227 in the same amount on the road.
Giancarlo Stanton will look to extend his home hitting streak to 10 when he faces former Marlin A.J. Burnett, who has been pitching through an inguinal hernia.
Burnett (2-3, 3.13 ERA) began experiencing pain when he gave up two runs and walked six in 4 1-3 innings of a 6-3 win over the Marlins on April 11 as the Phillies (19-22) swept a three-game series in Philadelphia.
Burnett gave up three runs and walked five through five innings of Wednesday's 3-0 loss to the Los Angeles Angels.
"I'm not going to sit here and pout and complain and point fingers," Burnett said. "I know I need to make pitches. I know I left balls over the plate."
The right-hander is 1-1 with a 1.96 ERA in three starts against his former team and hopes to get some run support from a suddenly surging Phillies lineup.
Philadelphia scored 21 runs over an eight-game stretch that included being shut out in the final two of a four-game losing streak, but it ended its scoring woes with a 12-1 win over Cincinnati on Saturday before winning 8-3 on Sunday.
Jimmy Rollins, Wil Nieves, Marlon Byrd and Cody Asche homered in the series finale.
"I think good at-bats are contagious, up and down the lineup," said Asche, who went 7 for 12 with six RBIs in the series. "You saw that the last two days."
Asche is 0 for 13 in his last seven against the Marlins, who have lost 11 of the past 14 meetings.