Philadelphia Flyers at Florida Panthers game preview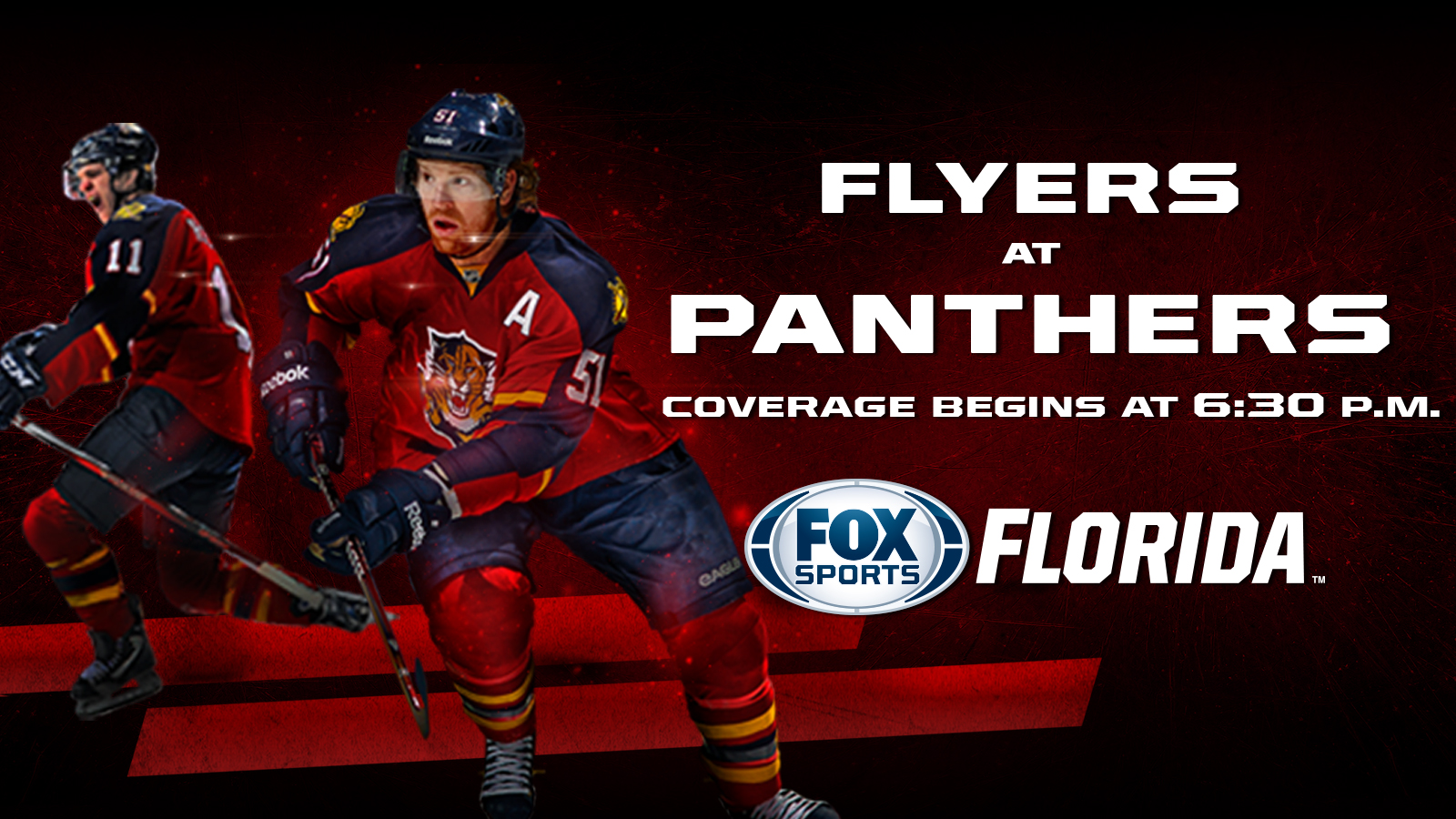 The Florida Panthers are doing a fantastic job of keeping pucks out of their own net as Roberto Luongo continues to shine.
It's part of the reason they've been able to enjoy some success recently despite their scoring struggles.
Florida looks to extend its point streak to six as it hosts the Philadelphia Flyers on Saturday night.
The Panthers (3-2-3) have allowed just 16 non-shootout goals, among the fewest in the league. Luongo has posted a 1.38 goals-against average over his last four, and backup Al Montoya has stopped 37 of 38 shots he's faced in his two starts.
Luongo made 32 saves in Thursday's 2-1 win over Arizona as Florida improved to 3-0-2 following its winless start.
"We're battling hard as a team right now, which is nice. I think defensively, we're playing really well," Luongo said. "Our forwards are back-checking hard, putting pressure on the other team and our defensemen are doing a great job of playing the net."
The Panthers could have an even more impressive mark if they found a way to generate more offense. Four of their five defeats have come by one goal, and they're tied for the fewest goals in the league with 12 – one-third of those coming in a win over Colorado on Oct. 21.
"We're not scoring many goals but that's OK," Luongo said. "If we play well in our systems we'll give ourselves a chance to win every night. The goals will come eventually."
Brandon Pirri has made the most of his opportunities, leading the club in goals after scoring in his third straight game Thursday. Pirri, though, has been diagnosed with a concussion and will sit out this contest and possibly longer.
Dave Bolland is close to returning but will miss his fifth straight game with a groin injury as the Panthers look to avoid a third loss in four meetings with the Flyers.
Philadelphia (4-4-2) had its three-game winning streak end with Thursday's 4-3 loss to Tampa Bay. The Flyers allowed two power-play goals while being short-handed a season-high five times.
They also failed to cash in on two power plays and are 1 for 13 with the man advantage over their last five.
"We've been a disciplined team all year," coach Craig Berube said. "All of a sudden we become an undisciplined team. You take seven (total) penalties, you're going to have a tough time."
The Flyers had only 12 shots through two periods as they committed five of their seven penalties in the second. Ray Emery made 28 saves but lost for the first time in four starts.
"I thought we played pretty well, battled pretty well," Emery said. "You kind of lose momentum when you take penalties. You don't get to go through your whole bench, and the other team is gaining momentum."
Jakub Voracek had a goal and an assist. His 12 assists are among the league leaders along with captain Claude Giroux, who has 11.
Giroux scored twice as the Flyers beat the Panthers 5-2 in the most recent matchup April 8. Steve Mason made 38 saves in that contest, and he'll be back in net Saturday after being benched for the last four games.
Mason is 0-3-1 with a 3.83 GAA in five starts and hasn't played since a 4-0 loss to Chicago on Oct. 21.
Luongo is 3-1-0 with a 2.27 GAA in his last four against the Flyers.