Padres at Marlins game preview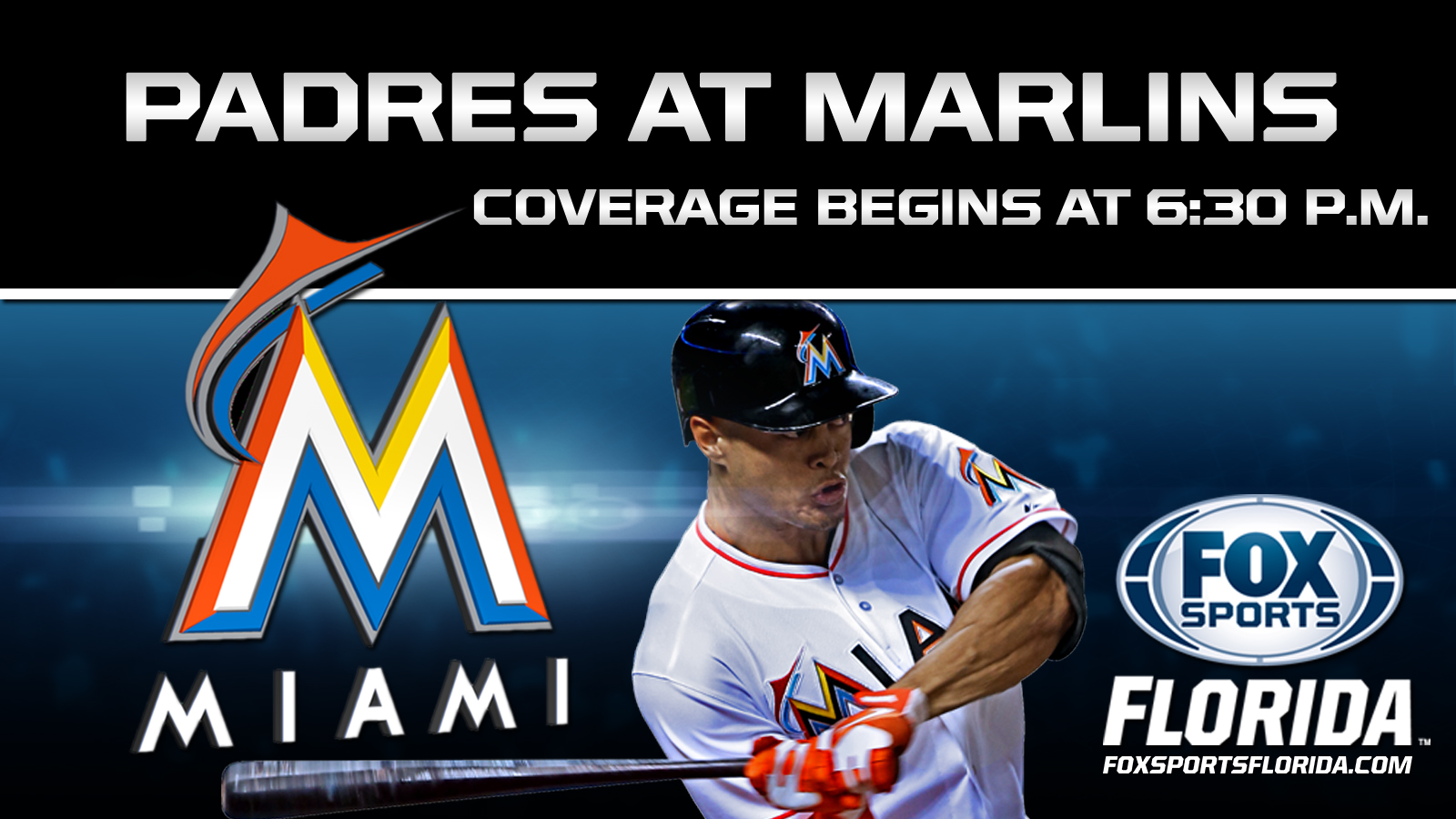 Through the season's first few days, the Miami Marlins appear to boast one of baseball's most improved offenses.
They'll look to sustain their impressive start Friday night when they host the San Diego Padres, who are hoping to wake up their bats after a sluggish first series.
The Marlins (3-1) ranked last in the majors last season in many offensive categories, including batting average (.231), runs (513) and extra-base hits (345). But in taking three of four from Colorado to open the season, they totaled 27 runs while hitting .301 with 15 extra-base hits, including 12 doubles.
Miami needed nine games to record its 15th extra-base hit last season and took until April 16 to reach three wins with a 3-11 start.
The offense appeared to be cooling off in Thursday's series finale as the Marlins trailed the Rockies 5-4 entering the bottom of the eighth with one hit in their first 15 at-bats with runners in scoring position. But they notched a hit in each of their final three at-bats in those situations in a four-run eighth, leading to an 8-5 victory.
Giancarlo Stanton, who is 6 for 16 thus far with seven RBIs, drove in the go-ahead run with a two-out single, while Casey McGehee followed with a two-run base hit. McGehee is 6 for 13 with three doubles and eight runs driven in.
Marcell Ozuna is also off to a strong start, going 2 for 4 Thursday to improve to 7 for 15 on the season.
"It's definitely different than what we're used to," said Stanton, who has hit safely in seven of his last eight games against the Padres with four home runs. "It has been fun. We're having a good time."
San Diego's offense was anemic while dropping two of three at home against the Dodgers, totaling six runs and 17 hits. The Padres (1-2) managed just four extra-base hits in the series, which wrapped up with a 5-1 defeat Wednesday. After finishing 25th last season with a .237 average with runners in scoring position, they're 2 for 23 in such situations thus far.
Dan Haren retired the first nine Padre batters Wednesday while San Diego starter Tyson Ross surrendered three runs in the first inning.
Chase Headley and Yonder Alonso are a combined 3 for 24 thus far, though Alonso could be set for a big series given his history against the Marlins, his hometown team. He's 16 for 41 (.390) with six doubles and 11 RBIs over 11 career matchups.
"Going back home is always nice, and it's always nice to see family, hang out and see your dogs," Alonso told the Padres' official website.
The Padres had 15 hits in a 9-2 win over Miami in the opener of their last series at Marlins Park on June 28, but they totaled three runs on 15 hits while dropping the next three games.
Friday's starter Eric Stults (11-13, 3.93 ERA) was the starter in the second matchup in that series, yielding five earned runs and seven hits over 3 2-3 innings of a 7-1 loss June 29. The left-hander ended 2013 on a strong note, however, going 3-0 over his final four starts with a 2.96 ERA.
The Marlins will counter with Tom Koehler (5-10, 4.41) for his first career start versus San Diego. He gave up a run in two innings of relief in a 5-0 road loss to the Padres on May 6, his only appearance against them.
Ozuna is 3 for 5 off of Stults.