Orlando Magic at Los Angeles Lakers game preview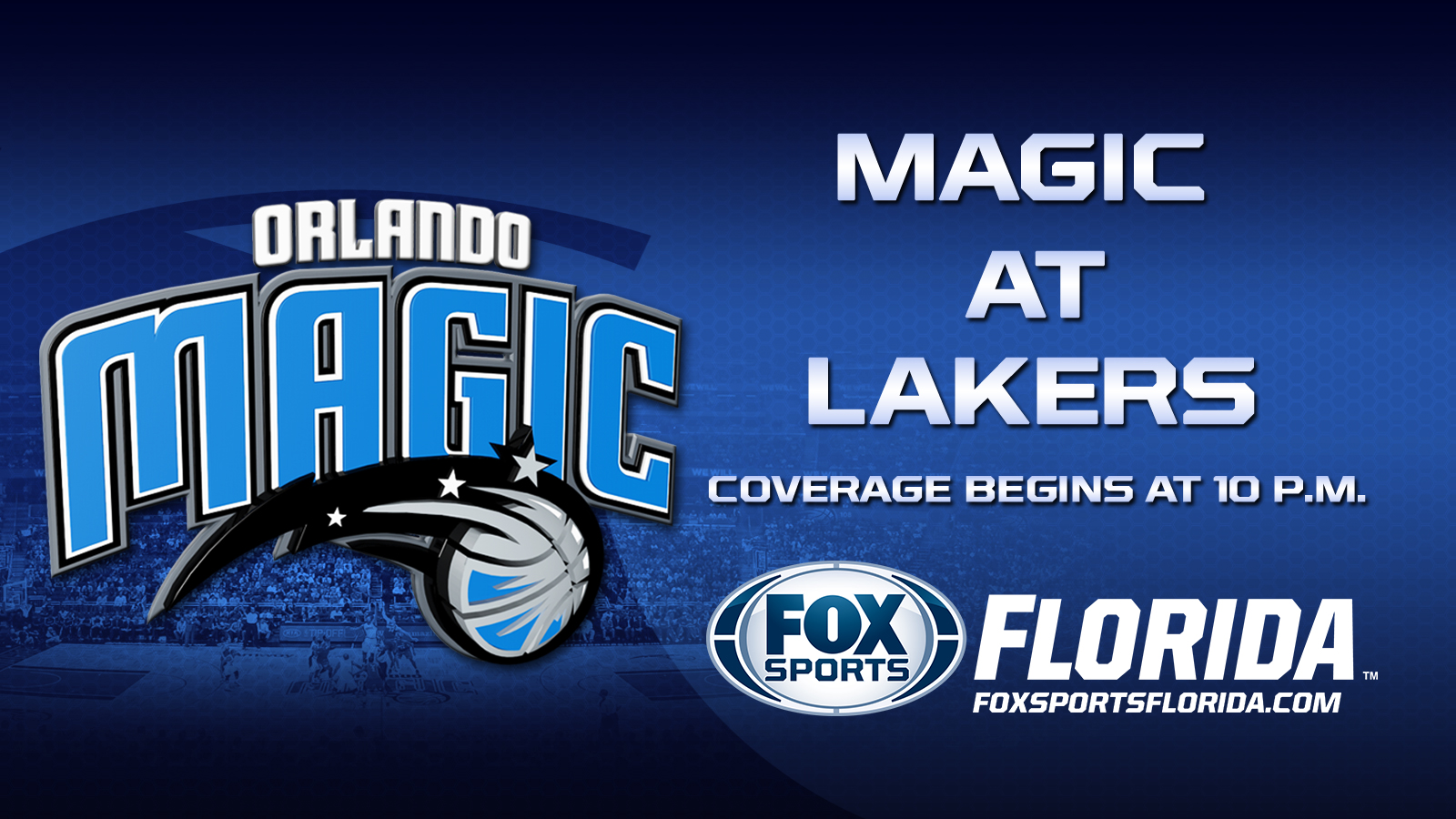 TV: FOX Sports Florida
Time: Pregame coverage begins at 10 p.m.
Wins have been tough to come by for the struggling Los Angeles Lakers and Orlando Magic.
That figures to be especially true for each team with both in the midst of particularly challenging portions of their schedules.
Friday night's meeting in Los Angeles may be their best chance at a victory for the foreseeable future.
The Lakers, losers of nine of 12, are ahead of only Minnesota in the West while Orlando, trying to avoid a season-high fifth straight loss, is better than Philadelphia and New York in the East.
Both have been troubled by a slew of issues, but Los Angeles' biggest shortcoming has been its inability to stop anyone. It's letting teams average 108.2 points on 47.2 percent shooting, ranking second-to-last in the league in both categories. Orlando's biggest problems are on the other end of the floor, where it averages 93.8 points.
The Lakers (11-25) had been more competitive lately with an average scoring margin of minus-1.8 in a six-game stretch from Dec. 26-Jan. 5. They trailed by as many as 43 points in Monday's 114-89 loss to the Clippers, however, their largest defeat of the season.
"I have a lot of respect for that team over there, they are a very good team, but don't consider them a physical basketball team," coach Byron Scott said. "But they came out and punched us and we were soft. Period."
Los Angeles, which ranks near the bottom of the NBA with assists on 54.6 percent of field goals, had 21 on 37 baskets. Kobe Bryant, who missed Monday's loss at Portland to rest, had a team-high seven assists but committed six turnovers and missed his first eight shots, finishing with four points on 2-of-12 shooting. It matched his second-lowest scoring total in a game in which he played at least 20 minutes.
Bryant, whose 37.5 field-goal percentage is easily the worst of his career, still was in line to start for the West All-Star team when the third ballot return was released Thursday. He has averaged 10.8 points on 38.2 percent shooting in his last four home games versus Orlando.
The Lakers will continue their homestand against Portland, Miami and Cleveland, then visit Utah, Phoenix, New Orleans and San Antonio before returning home against Houston, Washington and Chicago. The Jazz are the only team below ninth place in their conference and the Lakers have lost six of seven away from home.
Orlando has games at Portland and Chicago before hosting Houston, Memphis, Oklahoma City and surging Detroit before visiting the Knicks on Jan. 23.
The Magic (13-25) were held to 90 points or fewer for the third time in four games in Wednesday's 93-90 loss in Denver, though a former player-turned-opponent had good things to say about their future.
"Just being out there on the court, they've gotten better from when I was there," said Arron Afflalo, who was traded to Denver in June, less than two years after he had been traded from the Nuggets to the Magic. "Their confidence, their aggression, their strength, everything about them has gotten better. They just need more time."
Nikola Vucevic had his second consecutive 20-point, 10-plus rebound game, but went 5 for 18 over his last two games versus Los Angeles.
The Lakers own a 19-5 all-time series edge in Los Angeles, though they've split the last six there.