Orlando Magic at Denver Nuggets game preview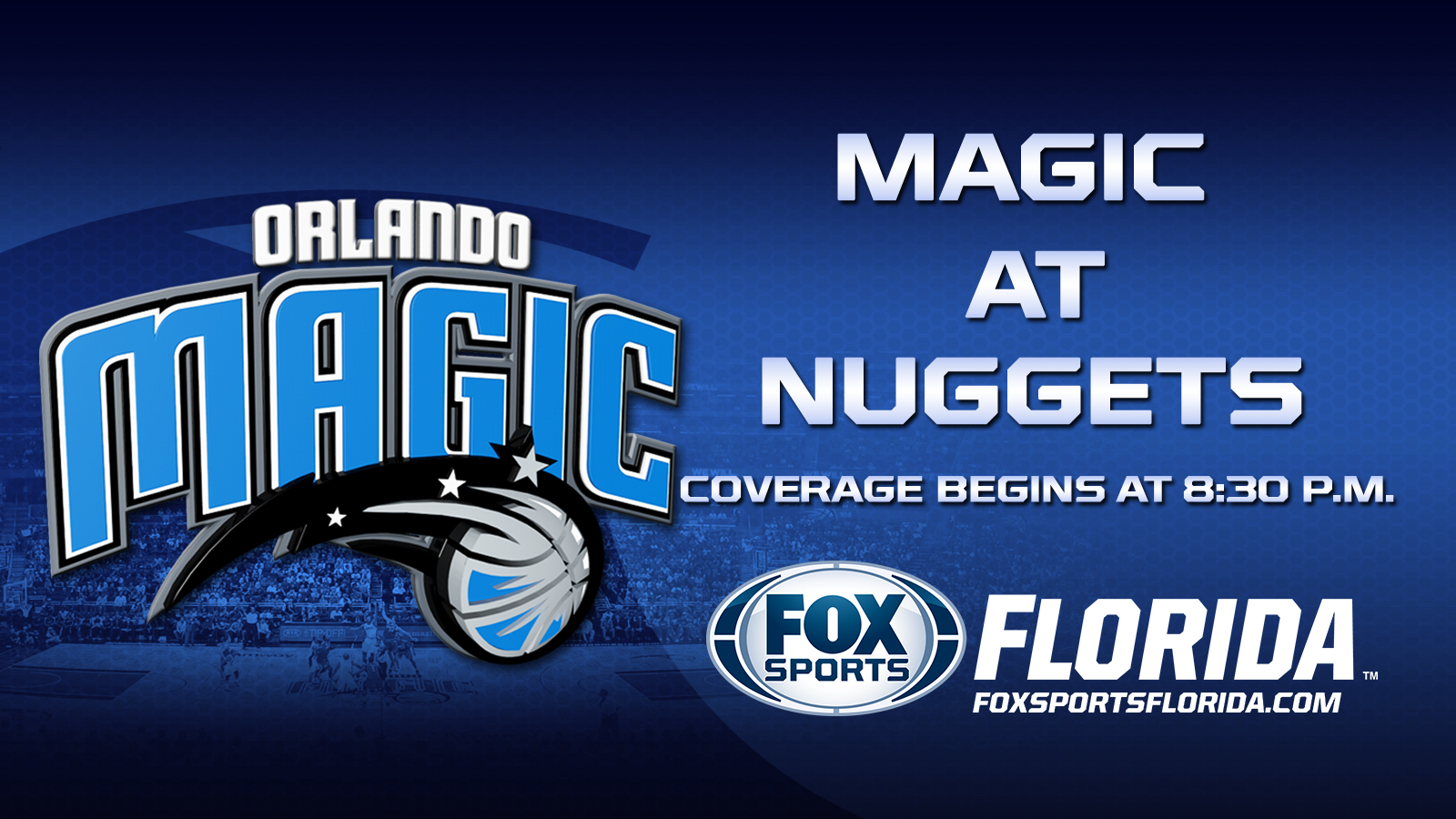 TV: FOX Sports Florida
Time: Pregame coverage begins at 8:30 p.m.
Denver Nuggets guard Arron Afflalo is starting to find his stroke after an up-and-down first two months.
He'll try to stay hot in his first matchup against his former team as the Nuggets face the Orlando Magic, who look to avoid an 11th loss in 12 visits to Denver on Wednesday night.
Afflalo is averaging 15.3 points during his second stint with the Nuggets (15-20) after coming over from Orlando in exchange for Evan Fournier in June. He led the Magic with a career-best 18.2 points per game last season while shooting 42.7 percent from 3-point range.
Afflalo was limited to an average of 10.4 points and 31.5 percent shooting – including 4 of 29 from beyond the arc – over the final seven games of 2014, but he's averaged 25.3 points on 61.4 percent shooting in the last three while making 7 of 12 from long distance.
"When you go through struggles, which I was going through, I really tried to find myself and find what makes me a better player, a more effective player," he said. "I think I'm starting to notice it over the last two or three games, how to be efficient and effective."
Afflalo poured in a season-high 34 points in Monday's 110-101 win at Minnesota. The Nuggets, who also beat Memphis 114-85 on Saturday, haven't won three straight since a season-best five-game run Nov. 17-25.
Denver should be feeling good about extending the streak with the Magic (13-24) coming to town. The Nuggets have taken 10 of 11 meetings at home, including five in a row by an average of 18.2 points.
Denver has also won three straight matchups overall for the first time since taking the first three ever meetings in 1989 and '90. Kenneth Faried has averaged 20.7 points and 12.3 rebounds during the current run.
The Magic are opening a four-game trip after averaging 91.3 points during a winless three-game homestand, with each defeat coming against a team with a losing record. Orlando has gone 9-12 as the visiting team compared to 4-12 at home.
"We've been on the road enough, but this could be good for us, after the holidays, to have time together and really focus on what we need to get better, this could help us," center Nikola Vucevic told the team's official website. "I can sit here all day and say we need to improve, but for now it's about guys buying in and stepping it up."
Vucevic finished with 20 points and 10 rebounds against Charlotte on Saturday as Orlando shot 37.9 percent for its second-worst mark of the season in a 98-90 defeat. Victor Oladipo scored 21 for the Magic, who were outscored 30-9 in the second quarter.
"I think we have to take responsibility for what we do, look at ourselves in the mirror and stop pointing fingers," Fournier said. "It just takes one or two people to lead us and the whole team will follow. But we have to change something because we can't keep doing what we're doing."
After averaging 14.6 points as a starter, Fournier has scored 10.3 per game on 34.9 percent shooting over the last eight since moving to the bench. He averaged 8.4 points in 76 games with Denver last season.