Orlando Magic at New York Knicks game preview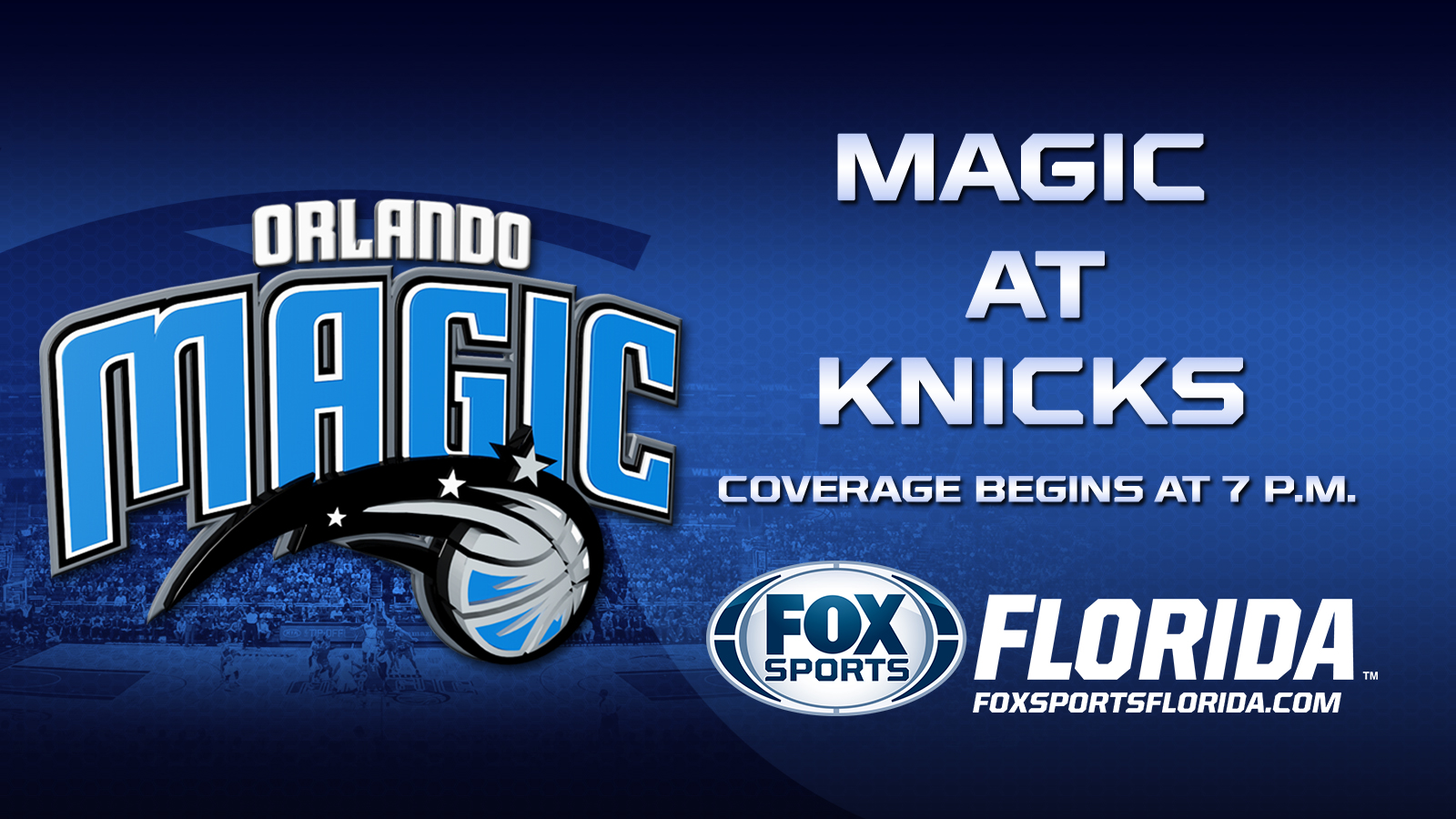 TV: FOX SPORTS FLORIDA
TIME: PREGAME COVERAGE STARTS AT 7:00 P.M.
The only growth the New York Knicks are experiencing has to do with their losing streak, but Phil Jackson is claiming otherwise.
New York attempts to snap its five-game slide by winning a fifth straight meeting with the Orlando Magic on Wednesday night at Madison Square Garden.
The Knicks (2-6) are the lowest scoring team in the NBA with an average of 91.1 points per game, and are shooting just 42.5 percent from the floor during their five-game slide.
Jackson, however, isn't overly concerned with New York's inability to pick up the triangle offense.
"I see growth in this team and I'm optimistic that, it's not always the final score, it's sometimes how you play," the team's president said before the Knicks fell 91-85 to Atlanta on Monday at MSG. "I think we're playing the game much better and getting some activity that we like to see."
Carmelo Anthony is averaging team highs of 20.3 points and 4.4 assists, but has connected only 33.9 percent (37 for 109) of his shots during the losing streak.
"Although you do look at the big picture, if you're dealing with the now, it can be kind of frustrating," Anthony said. "You're losing basketball games, things not going the way you want it to go or should go, but at the same time we've just got to stay with it. Just stay positive, just stay focused, as a team, as a unit, because the ship easily can sink early."
Anthony totaled 45 points, 18 rebounds and nine assists, but that wasn't enough to prevent New York from being swept in a home-and-home by the Hawks. He was averaging 16.7 points while sinking 28.1 percent from the field over the previous three games.
Besides a weak offense, another huge problem for the Knicks and first-year coach Derek Fisher has been their inability to defend the 3-pointer. Opponents are shooting a league-best 41.8 percent from long range against them.
A visit from Orlando (2-6) comes at an opportune time for New York, which has won nine of the past 11 meetings overall, and four straight at home. The Knicks took the first two matchups last season before Anthony's 44 points were wasted in a 129-121 double-overtime road defeat on Feb. 21.
The Magic have dropped four of five on the road, averaging 92.2 points in those games compared to 101.7 in three at home.
Another poor fourth quarter doomed Orlando to a 104-100 loss at Toronto on Tuesday, as it squandered an 11-point advantage in the final period. The Magic rank near the bottom of the league, averaging just 20.3 points in the final 12 minutes this season.
"It's very frustrating because we deserved to win that one," guard Evan Fournier said. "We played great for three quarters."
Fournier continues to be a bright spot as he takes on a larger role with Orlando after being used almost exclusively as a reserve in two seasons with Denver. He's shooting 54.8 percent from the field – 8 for 12 from 3-point range – and averaging 21.0 points in three games after scoring 14.6 in the first five.
The Magic haven't lost seven of their first nine game since they opened 1-19 in 2003-04.