Orlando Magic at Memphis Grizzlies game preview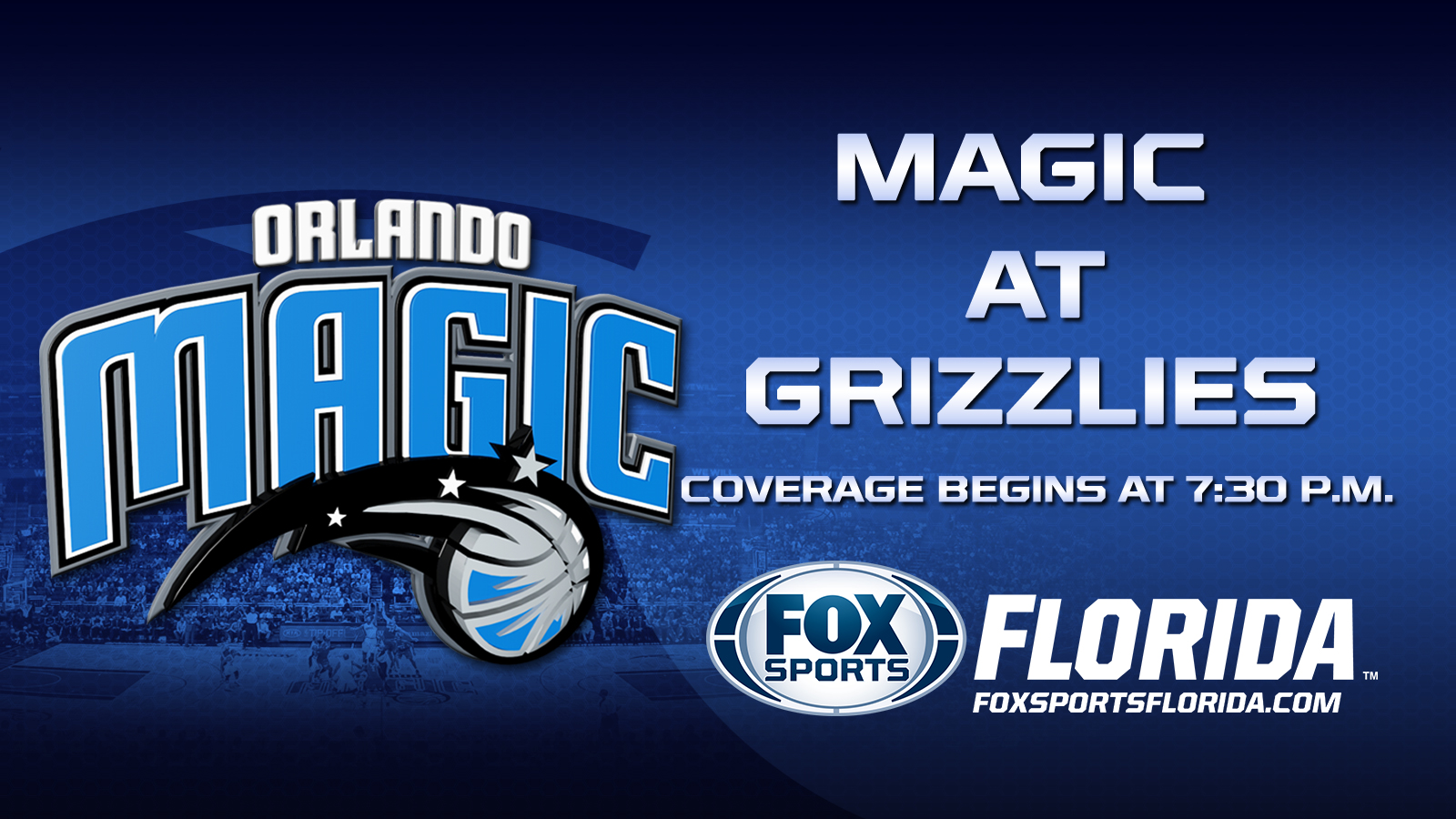 TV: FOX SPORTS FLORIDA
TIME: PREGAME COVERAGE STARTS AT 7:30 P.M.
Jeff Green's second start with Memphis was much better than his first, but he had his best scoring performance for the Grizzlies earlier this month against the Orlando Magic.
Green will try to provide another spark and help the Grizzlies extend their dominance over a Magic team looking to avoid a season high-tying sixth straight loss Monday night.
Green finished with just six points on 2-of-6 shooting while playing over 26 minutes in a 92-86 win against Toronto on Wednesday before scoring a team-high 18 in Sunday's 101-83 victory over Philadelphia.
The Grizzlies (31-12) acquired the high-scoring forward from Boston on Jan. 12 in a three-team deal and are still trying to find the right chemistry with him in the mix.
"You want to try to find something that everybody is comfortable with and where everybody plays to the best of their abilities," guard Mike Conley said. "We're going to experiment and we're going to see what works. … We'll see as the games go on.
"Hopefully, we will figure it out sooner than later."
Green also led Memphis with 21 points in a 106-96 win at Orlando on Jan. 16 in which he scored 12 in the fourth quarter. Zach Randolph contributed 18 points and 12 rebounds in the Grizzlies' seventh consecutive victory over the Magic (15-32).
Randolph extended his season-best streak of double-doubles to eight with 17 points and 14 rebounds against the 76ers. All of those performances have come since his Jan. 9 return from a knee injury.
He'll now try to help the Grizzlies win their seventh straight home meeting with Orlando and improve to 12-1 against the Magic in Memphis since December 2002. Randolph has posted double-doubles in four of his last five matchups with Orlando.
The Magic, meanwhile, will try to avoid matching their six-game overall skid from Dec. 30-Jan. 10 by winning for just the second time in seven road games.
As they've tried to play a more up-tempo style, the Magic have struggled to slow opponents and have allowed an average of 112.3 points over the last nine games.
Orlando let Indiana pull away with 31 points in the fourth quarter of a 106-99 loss Sunday after scoring 33 in the third to carry a seven-point lead into the final period.
"This is one tonight – hopefully (the team) gets that sense — that you've played well for the majority of the game. You put yourself in position to win … the focus needs to be there for 48 minutes," coach Jacque Vaughn said.
Nikola Vucevic had 27 points on 11-of-17 shooting and is averaging 29.0 while shooting 61.3 percent in the past three games. He had 18 points on 8-of-13 shooting in the loss to Memphis, while rookie Elfrid Payton had a career-high 22 points.
Payton scored 19 in a 127-99 loss to Oklahoma City on Jan. 18 but has averaged 9.0 points in his last three games.