Oakland Athletics at Tampa Bay Rays game preview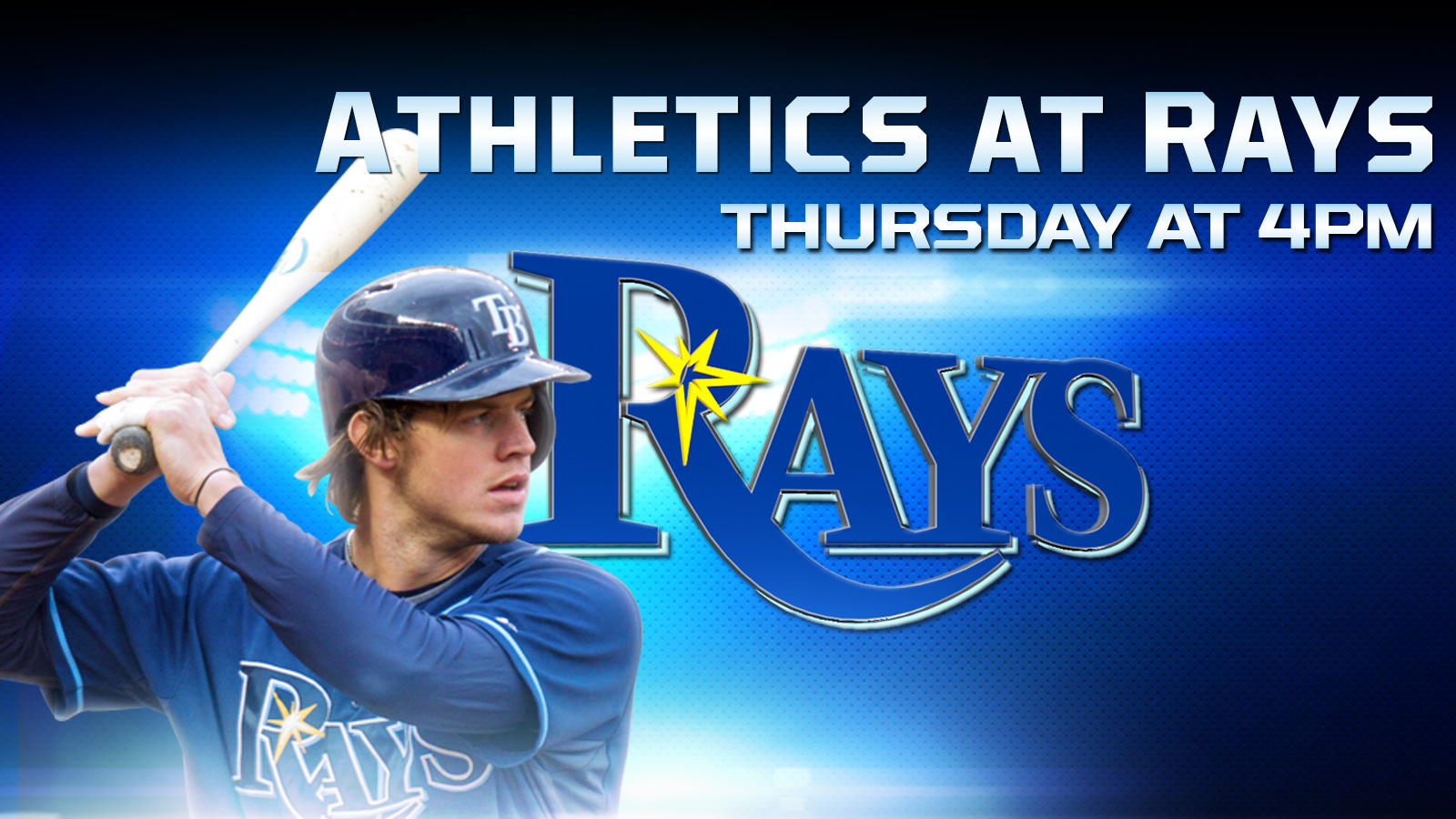 As the Oakland Athletics keep surging, the Tampa Bay Rays continue to slide.
With Sonny Gray looking to continue his road success, the A's try to match a season high with their sixth consecutive victory Thursday against the Rays, who hope the return of Alex Cobb will help them avoid a series sweep and season-high fifth straight defeat.
Brandon Moss homered for his team's only hit and Oakland (30-16) scored twice on two errors and a pair of walks in the second inning of a 3-2 win Wednesday.
"It's not the easiest way to win a baseball game," said Moss, batting .377 with six home runs and 19 RBIs in his last 16 contests.
Owners of the best record in the major leagues, the A's have won five in a row and 11 of 13, and they've outscored opponents 39-10 during a six-game road winning streak. The A's last won seven straight on the road during a 12-game run in 2012.
They haven't swept a series of at least three games at Tropicana Field since 1999.
Gray (5-1, 2.10 ERA) has gone 5-0 with a 1.42 ERA in six road starts dating to last season. He gave up a home run and one other hit while striking out nine in six innings of an 11-1 win at Cleveland on Friday.
The right-hander is 2-0 with a 1.93 ERA in his last four overall.
"(Gray is) a pretty special pitcher," Indians manager Terry Francona told the Athletics' official website. "He's not the biggest guy in the world, but he can cut it and sink it."
In his only meeting with the Rays (19-28) on Aug. 31, Gray allowed five hits and struck out seven over 6 2-3 scoreless innings of 2-1 home victory.
Tampa Bay has scored two runs twice and been shut out twice during its four-game skid. James Loney and Yunel Escobar each had two hits and one RBI on Wednesday, but Evan Longoria went 0 for 3 as the Rays dropped their third straight and ninth in 10 games at home.
Longoria has gone 0 for 11 with five strikeouts in the last three games and 3 for 29 in his past nine.
The Rays have been eagerly awaiting the return of Cobb (1-1, 1.89), who missed more than a month with a strained oblique. The right-hander pitched seven scoreless innings in each of his last two starts, yielding four hits in a 1-0 victory at Cincinnati in his most recent outing April 12.
In a rehab start Saturday, the right-hander gave up three hits, no walks and struck out nine over five scoreless innings.
"I think we're going to be good to go," Cobb told the Rays' official website. "Not sure on the total number (of pitches), but enough to be able to go out there and get a good effort going deep into the game."
He's 3-2 with a 2.78 ERA and two complete games against the A's. Cobb has allowed three runs in 16 1-3 innings to win his last two at home against Oakland.
Jed Lowrie is 4 for 7 with a double against Cobb, and is expected to play after missing the first two games of the series with a strained neck.