New York Yankees at Tampa Bay Rays game preview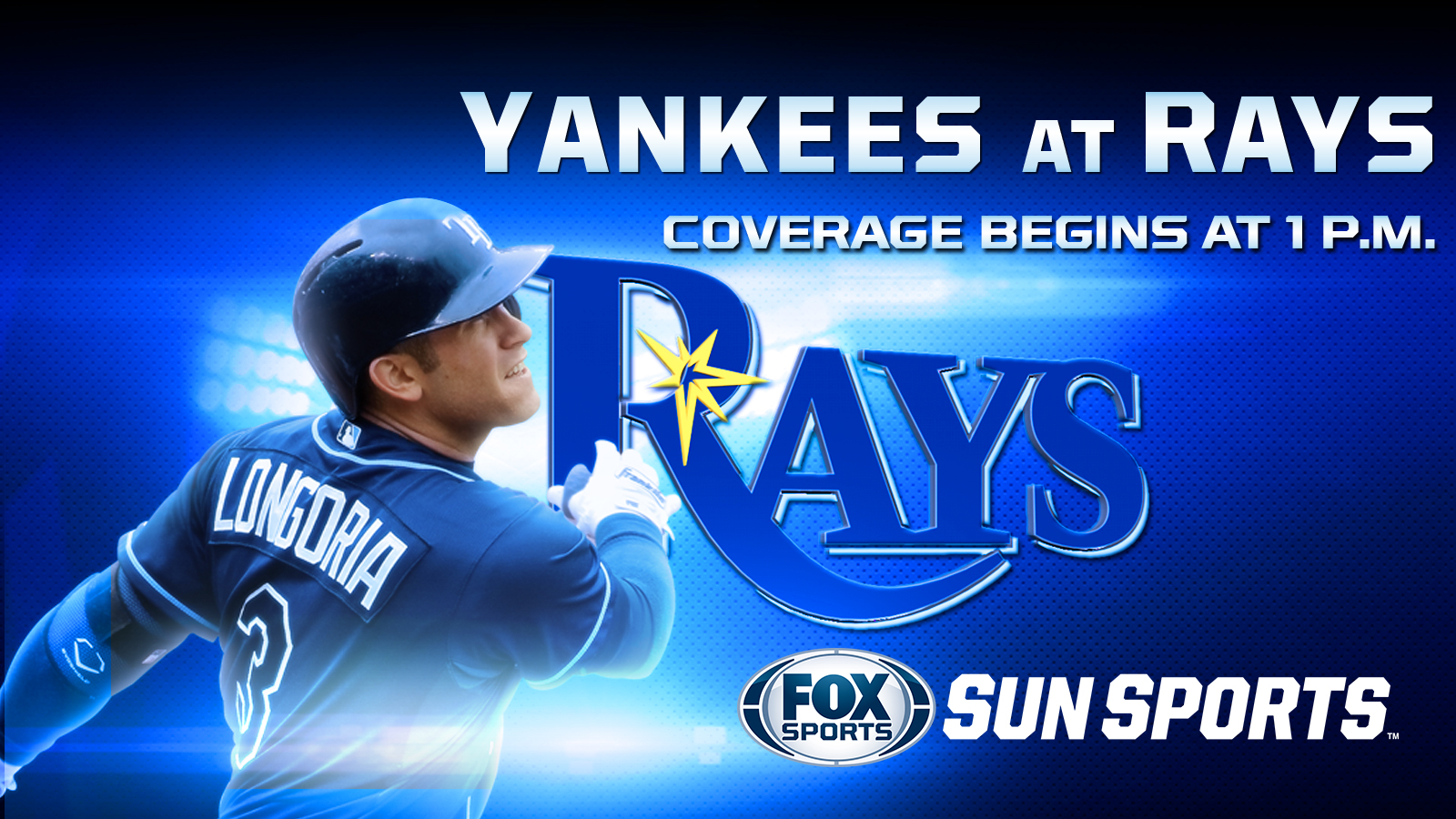 The Tampa Bay Rays continue to get an outstanding an effort from their starters, though their bid to climb up the standings took a hit against the New York Yankees.
Now Jeremy Hellickson will try to make another contribution to the red-hot rotation as he tries to help the Rays bounce back with an eighth win in 11 games in Sunday's finale at Tropicana Field.
Tampa Bay (61-62) had dropped four of five after trading ace David Price to Detroit on July 31, but its starters have since led a turnaround by going 6-0 with a 1.07 ERA during a 7-3 stretch.
Drew Smyly, acquired in the Price deal, added to that run of success by allowing two runs over seven innings Saturday. New York (62-59), however, snapped a five-game losing streak in the season series and five-game overall skid with a 3-2 victory.
Tampa Bay had moved within 5 1/2 games of a wild-card spot and just one back of the Yankees heading into the contest.
"There's certain things, you're reminded about of (Price) and you miss him and wish he was here with you," right-hander Jake Odorizzi told MLB's official website. "But we've adjusted. You have to adjust."
Hellickson (1-1, 2.03 ERA) will try to extend that post-Price success in his sixth start following offseason elbow surgery.
The right-hander is 1-0 with an 0.69 ERA in his last two outings after scattering six hits and striking out a season-high six over six innings in Tuesday's 3-2, 14-inning loss at Texas.
Hellickson is 3-1 with a 2.77 ERA in six career starts versus New York and is 2-0 with a 2.08 mark in three home meetings.
Slugger Mark Teixeira, who is 4 for 8 in this series, has gone 6 for 16 with three doubles when facing Hellickson.
Derek Jeter came through with the tiebreaking single in the ninth inning Saturday, but he's 2 for 13 versus Hellickson. Martin Prado hit a two-run home run in the victory after going 3 for 27 in his previous eight contests.
The Yankees, 4-8 in the season series, have a chance to close out their first series win versus Tampa Bay since May 2013.
"We've had some tough losses in this stretch, and now we have a chance to win a series," manager Joe Girardi said.
Brian McCann could be back behind the plate for Hiroki Kuroda (7-8, 4.03) after spending six games on the concussion list.
Kuroda hasn't won since July 25, getting just five runs of support in his last three starts – all Yankees losses. He'll work on extra rest after going 4 2-3 innings last Sunday when he gave up three runs in a 4-1 home loss to Cleveland.
"When I'm in the season, it's hard to feel rested," Kuroda said through an interpreter. "I'm glad that the team or the manager was considerate about giving me a rest."
The right-hander is 2-4 with a 6.07 ERA in seven career outings against the Rays. The Yankees have dropped the 39-year-old's last four starts in the series dating to his last win in September 2012.
Kuroda did not fare in the decision at Tropicana Field on April 18 when he allowed three runs over 5 2-3 innings in an 11-5 defeat. He took a tough loss July 1, giving up two runs over eight innings in a 2-1 setback at Yankee Stadium.
Evan Longoria is 5 for 7 when facing Kuroda this season and 9 for 21 with a home run lifetime.