New York Mets at Miami Marlins game preview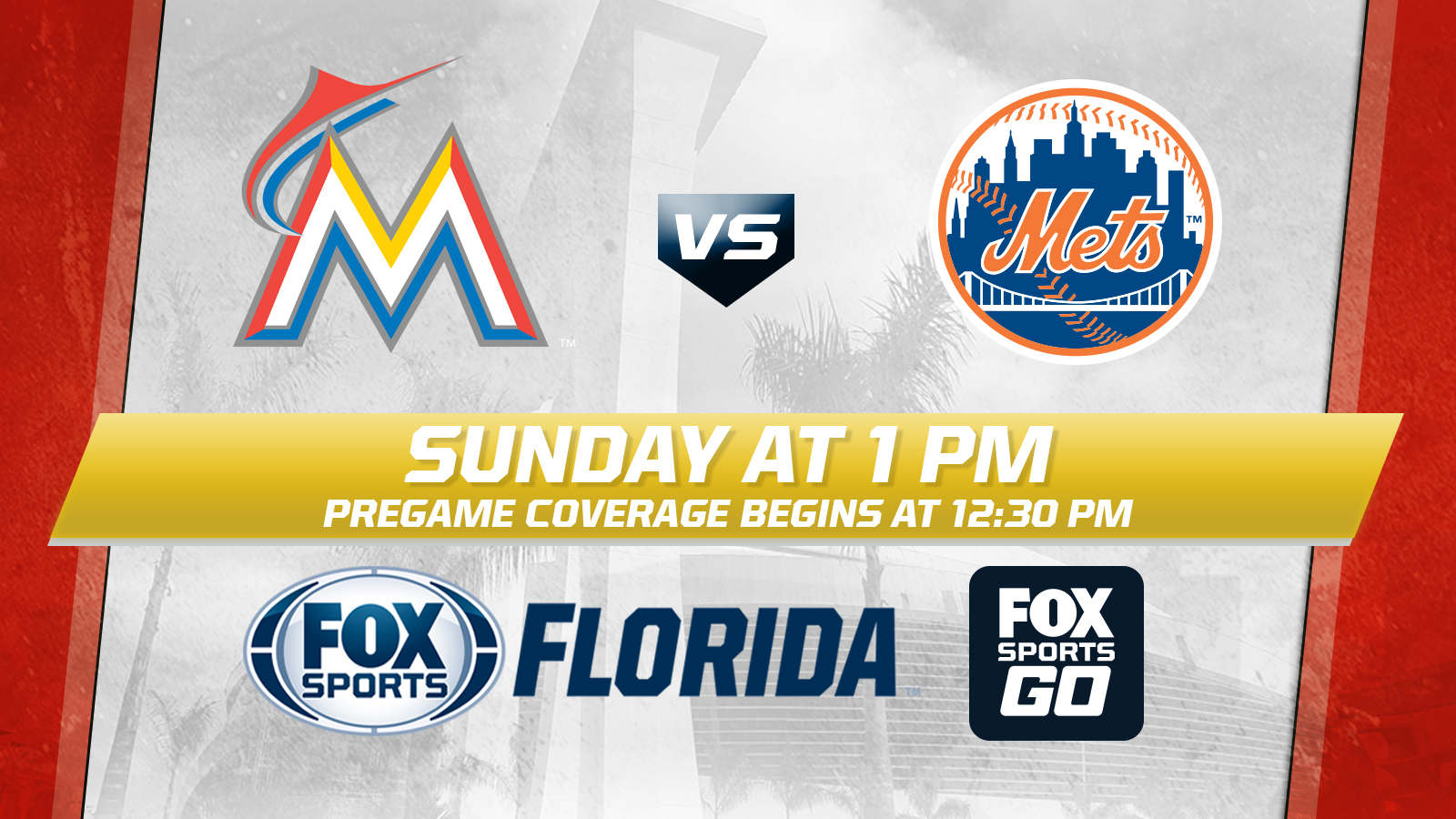 Jose Fernandez isn't just back. He's back in a way that's a win away from equaling a Miami-record winning streak.
The Marlins ace goes for a win in an eighth straight start Sunday against the visiting New York Mets, while Matt Harvey tries to build off one strong outing and complete a three-game sweep.
Fernandez (8-1, 2.53 ERA) is coming off his most efficient start of the season, surrendering three hits in seven scoreless innings of Tuesday's 3-1 home win over Pittsburgh while needing just 88 pitches. It matched his longest outing of the season with his fewest pitches.
"He had his stuff. Very unpredictable off the mound," Pirates manager Clint Hurdle told MLB's official website. "Fastball plays big. We knew going in the first time through it was about a 70-30 split of hard and soft. The first time through, he went about 50-50 and stayed that way. Very unpredictable throughout the game."
The right-hander closed May 6-0 to equal the franchise record for wins in a month, but that's only part of it. The last Marlins pitcher to win eight straight decisions was Dontrelle Willis in 2003. The only Marlins pitcher to win eight straight starts was Chris Hammond in 1993 – a year after Fernandez was born.
"Jose was really good again today," manager Don Mattingly said. "I think we're seeing it every time out. It's almost like he's getting better every time."
He can't get much better at home. Fernandez is now 22-1 with a 1.59 ERA in 32 career starts in Miami.
The same goes for against the Mets with the 23-year-old at 10 with a 1.67 ERA in five career starts while never allowing more than two runs and only hitting that mark once. David Wright heads up the struggles at 0 for 10.
Fernandez and Harvey (4-7, 5.37) have faced off twice with neither pitcher earning a decision or allowing more than two runs.
Harvey looked more like that pitcher in Monday's 1-0 home win over the Chicago White Sox, giving up two hits in seven innings for easily his best start of the season.
"There's a lot of emotion," Harvey said. "It's been awhile. … The idea is to do everything you can to help the team, and I felt like I wasn't doing that very well. Today, to be able to go out in a one-run ballgame like that and be able to put up zeros, was very exciting."
Consistency is the next step, which there's been none of for the right-hander this season.
"I think this is a first step," Harvey said. "Obviously what I did here today isn't going to mean anything if I don't continue it the next time I pitch and stay with what I've been working on. It's a work in progress. I'm just happy I was able to go out there and feel comfortable in my mechanics and get the job done."
Against the Marlins, he's 2-2 with a 3.48 ERA in seven starts while holding Giancarlo Stanton to 1 for 13 with seven strikeouts.
The Mets (31-23) are coming off of Saturday's 6-4 win as James Loney went 3 for 5 with a double and an RBI in his fourth game of the year. He's 5 for 9 with three RBIs in the series.
Miami (29-27) is batting .211 with 16 total runs in its last six games.