Nets at Heat game preview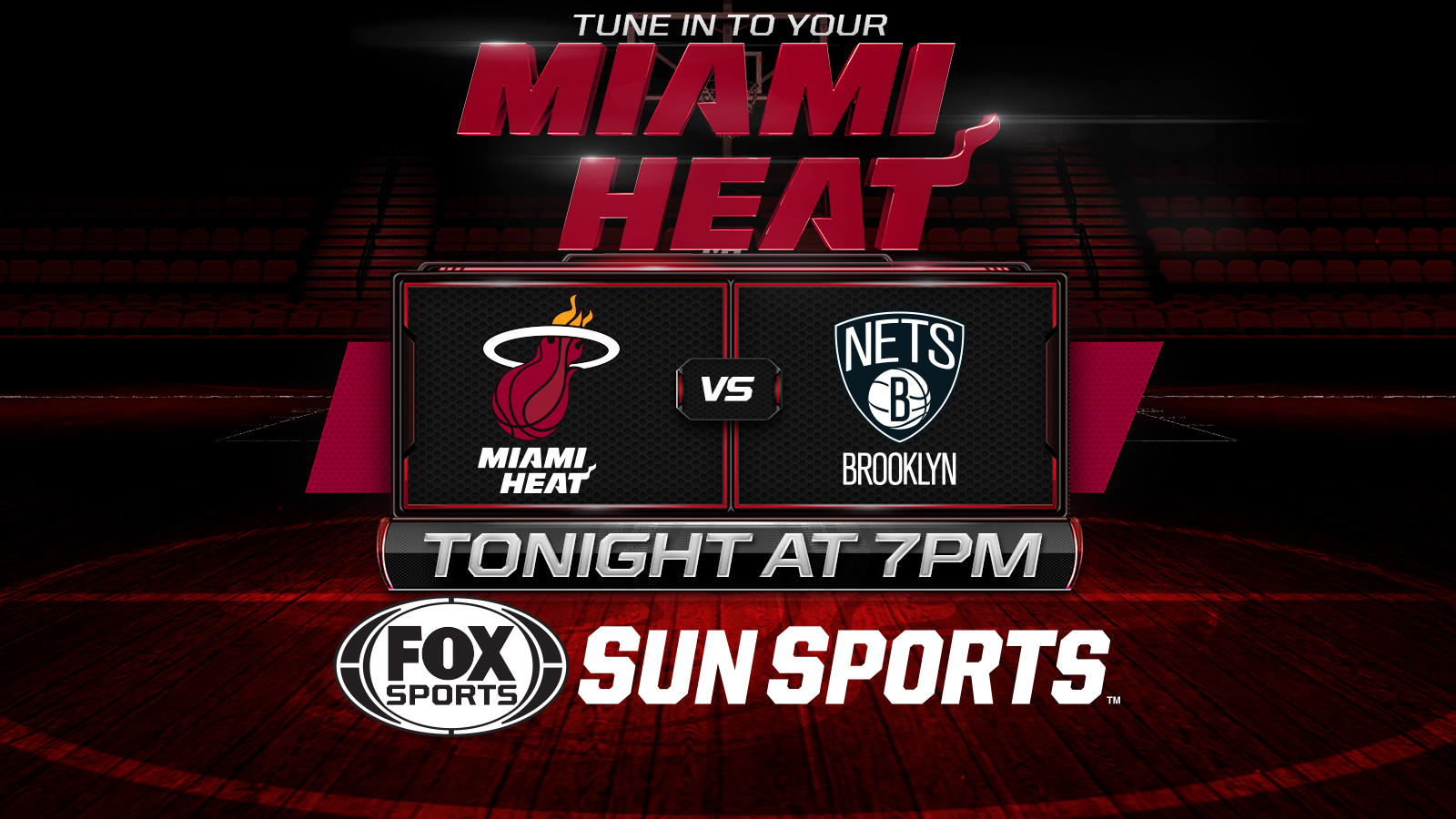 Time: 7 p.m.
TV: Sun Sports
The Miami Heat ended a surprising losing streak in their last game. Now they'd like to stop one against the Brooklyn Nets.
Though they're one of only two opponents to beat the defending champions twice this season, the Nets haven't won in Miami in more than six years and no team has been better at home over the past three months than the Heat.
Brooklyn, however, heads to south Florida on Wednesday night with the Eastern Conference's best record in 2014 at 22-9 after winning six of seven.
"(The Nets) are playing some great basketball right now," said LeBron James, who has won the last 17 games he's played against them going back to his Cleveland days. "We look forward to playing a team that's been playing good."
Miami had the better record in the new year and was riding an eight-game win streak until recently dropping three straight — all on the road — to match its longest skid of the season.
It ended Monday when the Heat (44-17) kicked off a four-game homestand with a 99-90 victory over Washington to clinch a playoff spot.
"We needed this win," said Dwyane Wade, who scored 13 of his 22 points in the fourth quarter. "We wasn't down on ourselves, but we really don't like losing two games in a row and we lost three. So this was a good way to pick it back up, and now we have a great week at home."
Miami is a league-best 16-2 at home since Dec. 10 — winning the last six — with the only losses coming to 40-win teams Golden State and Oklahoma City.
Brooklyn (32-30) has dropped eight straight there since Feb. 1, 2008, but enters this visit with a chance to win three in a row over the Heat for the first time since the 2005-06 season.
The only other team to beat them more than once is Chicago. However, the Bulls have had some success in recent years against Miami whereas the Nets had lost 13 straight meetings coming into this season, and eight of nine since James' arrival were decided by double digits.
One of Brooklyn's victories came during its 5-14 start, a 101-100 win Nov. 1. It was less surprising when the Heat lost 104-95 at Brooklyn in double-overtime Jan. 10, missing Wade as well as starters Shane Battier and Mario Chalmers.
The Heat's key players should all be available Wednesday. It's possible the only one missing for the Nets will be Brook Lopez (foot), but he's out for the season and hasn't been part of their resurgence. Kevin Garnett (back) has been out six straight games and Andrei Kirilenko (ankle) missed the last one, but both could return Wednesday.
It certainly appears Paul Pierce will play through his shoulder injury after doing so Monday, when he scored 10 of his 15 points in the fourth quarter of a 101-97 win over Toronto. That left the Nets within three games of the Raptors for the Atlantic Division lead.
"I knew the implications of this game. Maybe if it was a different type of game, (I sit out)," said Pierce, who hit the go-ahead 3-pointer with 1:14 to play. "But this was one of our biggest games of the year. Division rival, a lot on the line tonight, so you can always pen me in with those type of games."
Pierce has keyed the two wins over Miami with an average of 21.0 points, and Joe Johnson has 25.5 per game in the season series. James had 26 points in the first meeting and 36 in the last one despite fouling out for the first time since 2008.