Nationals at Marlins game preview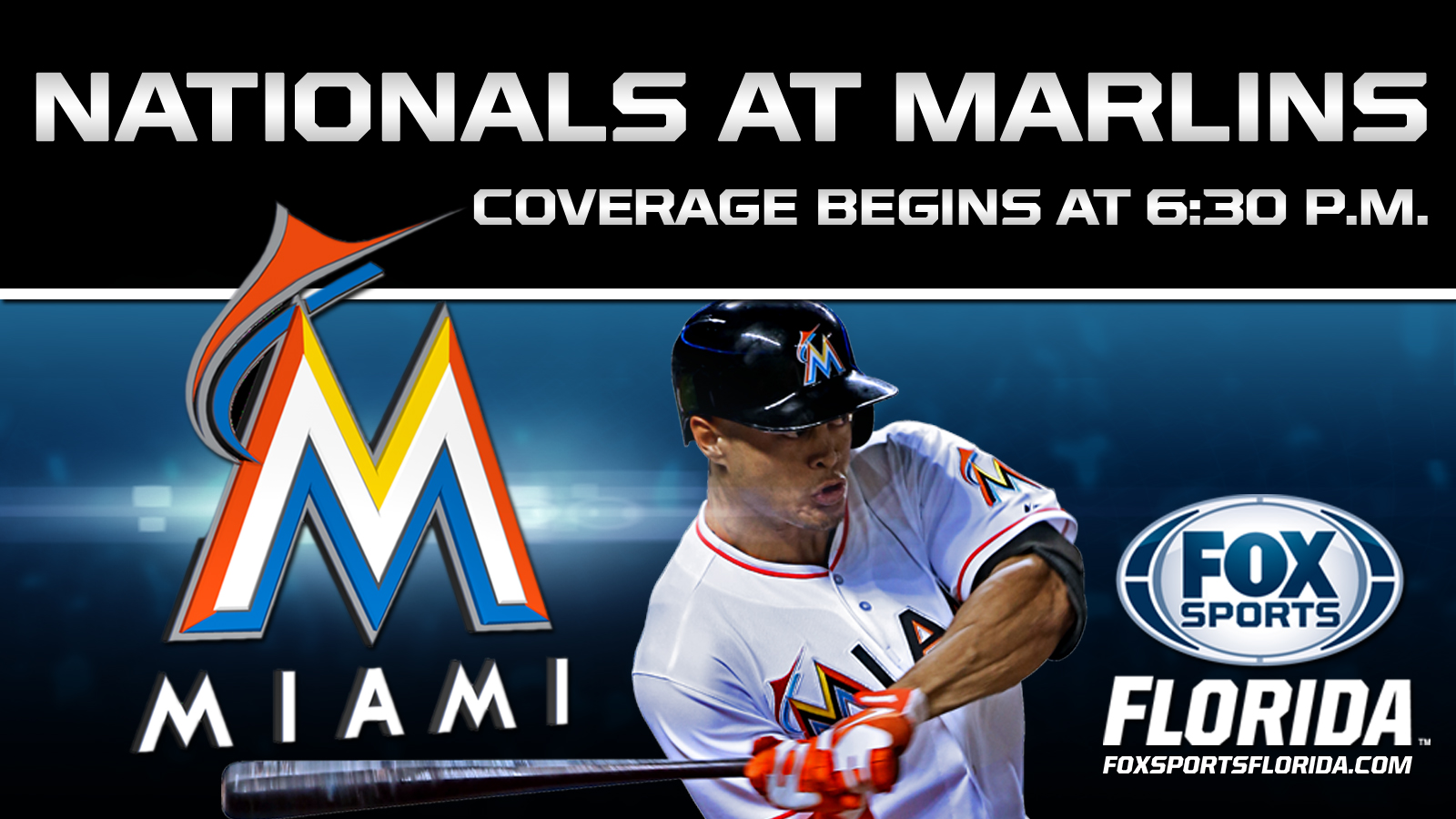 While the frustration has subsided for the Miami Marlins, it could mount for the Washington Nationals if they continue to struggle against Jose Fernandez.
With the Marlins' lengthy slide in the past, the right-hander tries to bounce back from a rough outing and remain perfect at home in his career in Wednesday night's series finale.
Miami (6-9) ended an eight-game slide Tuesday by scoring six runs off Stephen Strasburg in the first two innings and pounding out a season-high 15 hits en route to an 11-2 rout. Giancarlo Stanton hit a three-run homer and drove in five runs while Marcell Ozuna added four hits for the Marlins, who were outscored 50-22 during the skid.
"We talked Monday about having guys step up," manager Mike Redmond said. "We saw the entire team step up. We feel like our lineup can do a lot of damage."
Washington (8-6) lost for the fourth time in five games and only the third in 16 against the Marlins, who also ended a five-game series skid.
"One of those games," manager Matt Williams said. "But nonetheless it's important that we play well, and we didn't. That's troubling."
The Nationals displayed some frustration in the fourth inning when Ian Desmond hollered and spat toward starter Tom Koehler after the shortstop was almost hit by a pitch. Catcher Jarrod Saltalamacchia then had words with Desmond, resulting in the benches and bullpens clearing but little else.
"I wasn't necessarily thinking that he had intentions of hitting me," said Desmond, who is 1 for 11 with four strikeouts in the last three games. "It wasn't intended to escalate to what it did, but was heat-of-the-moment stuff."
Washington must quickly leave the forgettable evening behind and focus on Fernandez (2-1, 3.78 ERA), who yielded one run, five hits and struck out 13 over 13 innings to go 1-0 in two meetings with the Nationals last season.
Fernandez allowed a run and eight hits while striking out 17 with two walks in 12 2-3 innings to win his first two home games this season. Though he's 11-0 with a 1.14 ERA in 17 starts at Marlins Park, Fernandez needs to get back on track after giving up a career-high six earned runs and eight hits while walking four and fanning six in four innings of a 6-3 loss at Philadelphia on Friday.
"I don't think I was locating my pitches," Fernandez told the Marlins' official website. "This is the big leagues. If you don't locate, you're probably going to get hit.
"(Just) get ready for my next start."
Stanton, who is 4 for 8 in the series, has five home runs and 21 RBI this season.
Ozuna is batting .450 (9 for 20) in his last five games against Washington, which hands the ball to Tanner Roark (1-0, 5.91).
The right-hander hopes to bounce back after he allowed five runs in 4 2-3 innings of a 7-6, 10-inning defeat at Atlanta on Friday.
Roark faced Miami three times last season, and in his only start gave up four hits over six scoreless innings of a 9-2 road victory Sept. 7.
Washington's Bryce Harper is batting .483 while hitting safely in eight straight games. He went 0 for 4 with two walks and two strikeouts against Fernandez in 2013.