Nationals at Marlins game preview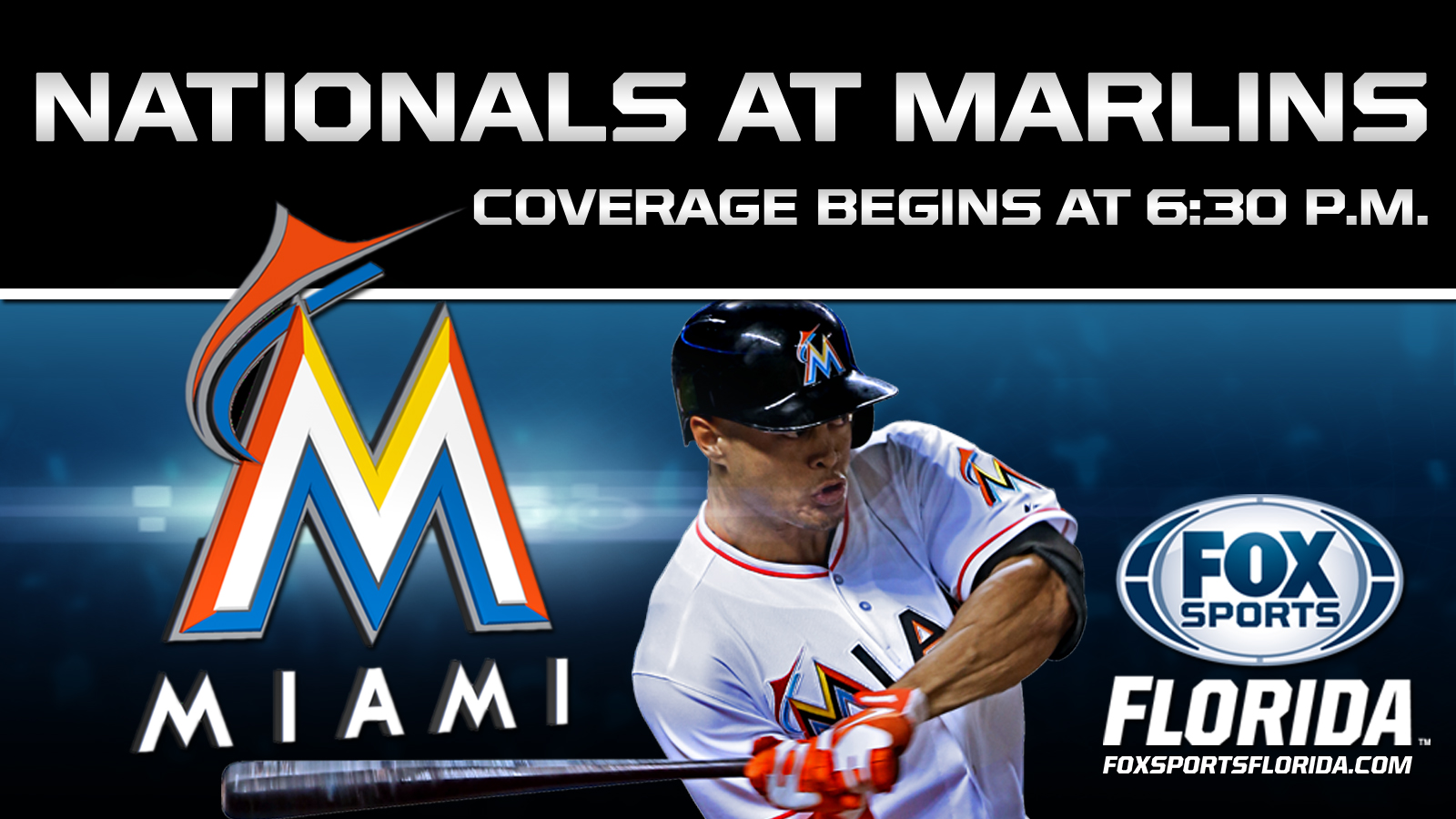 It took a start against the reeling Miami Marlins to finally give Stephen Strasburg something positive to build on.
Looking for a second straight strong outing against them, the right-hander tries to help the visiting Washington Nationals hand Miami a ninth consecutive defeat Tuesday night.
Strasburg (1-1, 4.24 ERA) allowed 10 runs – seven earned – and 13 hits while striking out 16 and walking five over 10 1-3 innings in his first two outings. He was much better Thursday against Miami, yielding a homer to Marcell Ozuna and two other hits while fanning 12 and walking one in 6 2-3 innings of a 7-1 victory.
An earlier conversation with teammate Ian Desmond might have helped.
"It was just: I don't need to go out there and trick guys, and I don't need to go out there and be perfect," Strasburg said. "I just got to attack the strike zone, let my stuff work."
Strasburg retired 14 consecutive batters at one point to improve to 2-0 in his last three starts against the Marlins (5-9).
"To see him go out and execute it, exactly the way he wanted to change and what he was going to mess with, was pretty good to see," Desmond said.
"That's maturity. He's going to keep on getting better and better and (Thursday) was proof of that."
Strasburg will again oppose Tom Koehler (1-1, 3.00), who allowed a two-run homer to Jayson Werth and four other hits while striking out six in six innings Thursday.
"It's a tough one," Koehler told the Marlins' official website.
It's been a tough stretch for the Marlins, who have been outscored 50-22 during their longest slide since dropping nine in a row May 21-30. Miami scored 40 runs while starting 5-1.
"The only way we can get out of this thing is somebody needs to step up, go out there and say, 'It's over, I'm done with it,'" manager Mike Redmond said.
The Nationals (8-5) outscored the Marlins 22-8 while sweeping a three-game home set last week and extended their series winning streak to five with a 9-2 rout Monday.
Bryce Harper and Tyler Moore each had three of the season-high 16 hits for Washington, which bounced back from a three-game sweep at Atlanta by beating the Marlins for the 13th time in 15 meetings. The Nationals have hit .305 while averaging 7.2 runs over the last five matchups.
Harper, who had two doubles and a triple Monday, is batting .571 (12 for 21) in the last six games after he went 4 for 25 (.160) in his first six. All five of his RBIs this season have come while batting .467 (7 for 15) with four extra-base hits against the Marlins.
He's been nursing a sore thigh muscle and left Monday as a precaution after he slipped running the bases.
"Nothing too serious," Harper said. "I'm ready to go Tuesday."
Giancarlo Stanton had two hits but also struck out twice Monday.
The Marlins slugger hit .360 (9 for 25) with 11 RBIs and struck out four times over the 5-1 start, but he's batted .265 (9 for 34) with five RBIs and 13 strikeouts during the skid.
Stanton is batting .333 (8 for 24) with two homers and four doubles while fanning nine times against Strasburg.