Minnesota Wild at Tampa Bay Lightning game preview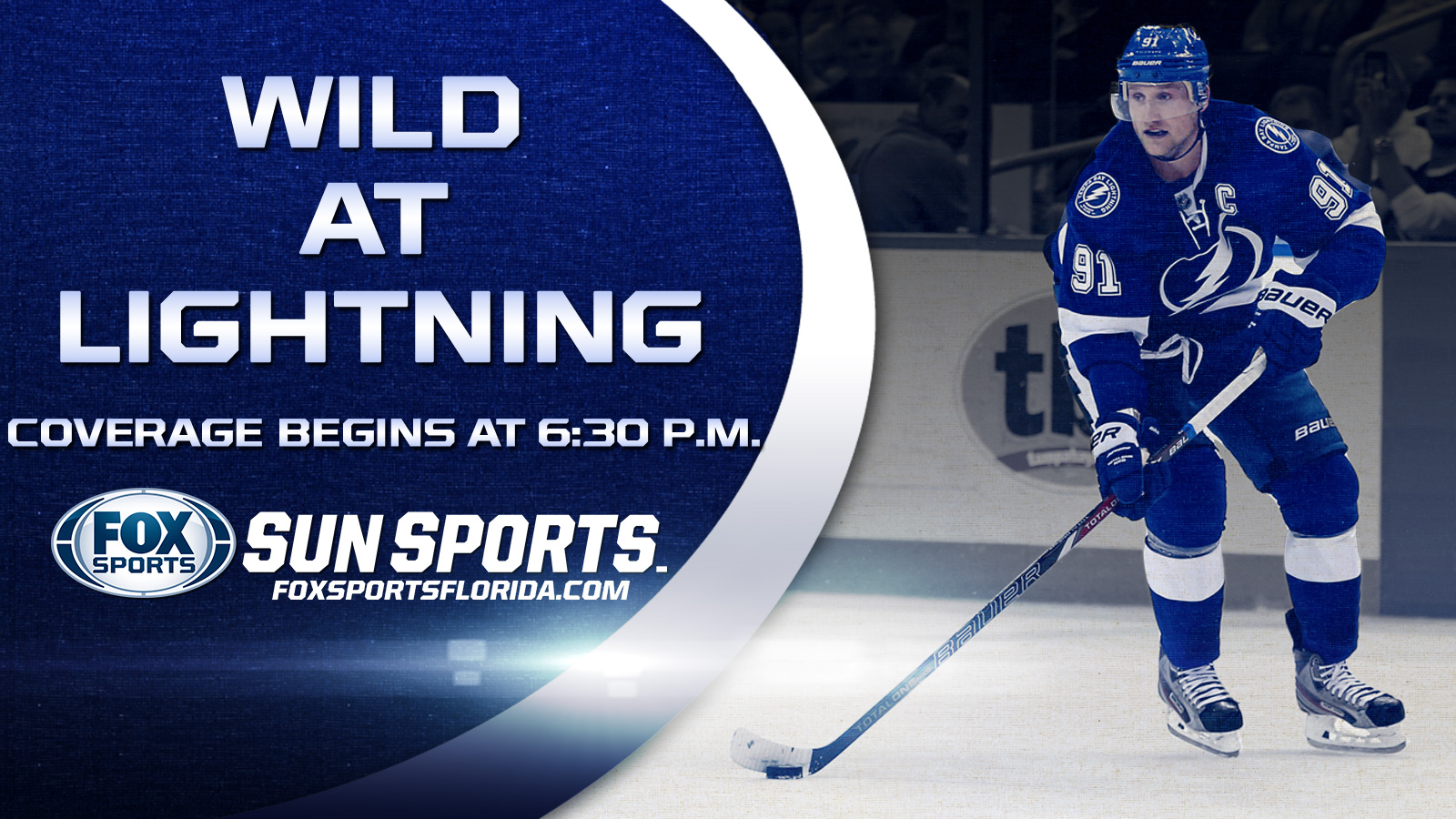 TV: SUN SPORTS
TIME: PREGAME COVERAGE BEGINS AT 6:30 P.M.
The Tampa Bay Lightning hope a return home Saturday night can turn the tides following back-to-back losses.
Home-ice advantage alone may not be enough against the red-hot Minnesota Wild.
After going 8-1-1 in a 10-game stretch, Tampa Bay (13-6-2) finally hit a rough patch at the end of a three-game trip with 5-2 losses to the New York Islanders and Toronto.
"One thing all year, we've been a team that's answered," coach Jon Cooper told the Lightning's official website after Thursday's defeat to the Maple Leafs. "We've answered the bell after a loss. Clearly, we didn't answer the bell today. It was frustrating."
Steven Stamkos scored his 13th goal of the season and Alex Killorn netted his third in as many games, but Cooper felt his team looked considerably more fatigued than normal.
"We couldn't make a 10-foot pass," Cooper said Thursday. "We play a speed game. That's what puts teams on their heels, and we were in quicksand all night. When you're playing slow and you're not executing, we're in trouble and that's what happened tonight."
Tampa Bay has received no help from its power play the past two games. Normally one of the better units in the NHL, the Lightning failed to score on all six tries with the man advantage. They are 10-0-1 when producing a power-play goal and 3-6-1 when they come up empty.
The defense has provided little resistance, either. Prior to this week, the Lightning had allowed more than four goals in a game only once — a 7-2 defeat on Oct. 25 against the Wild.
Minnesota (11-7-0) cooled off with four straight losses in early November, but it's bounced back. The Wild have tallied 15 goals during a four-game winning streak.
Minnesota's starting goaltender has failed to finish two of the games in that stretch, but Darcy Kuemper was impressive in the two he made it through – both on the road.
Since getting pulled against Buffalo on Nov. 13, Kuemper has stopped 64 of 67 shots and recorded three wins — one in relief. He made 37 saves Thursday in Philadelphia, and Jason Zucker's goal with 45.4 seconds left gave the Wild a 3-2 win.
"I like the way our guys came out in the third period and we really got after it," coach Mike Yeo said. "Really like what Darcy did tonight. … He was good. And we're going to make sure he's ready to be good for the next one too."
Kuemper has slowed from his outstanding start, when he recorded three shutouts in his first four games, but still stands as the anchor for a Minnesota club that ranks near the top of the league with 2.28 goals allowed per game.
Kuemper made 17 saves in Minnesota's dismantling of Tampa Bay in October. The Wild scored seven goals on 22 shots, chasing Lightning starter Evgeni Nabokov with four goals in the first period and then beating Ben Bishop for three more.
Zucker scored two goals against Tampa Bay and Zach Parise picked up a goal and an assist.