Miami Marlins at Pittsburgh Pirates game preview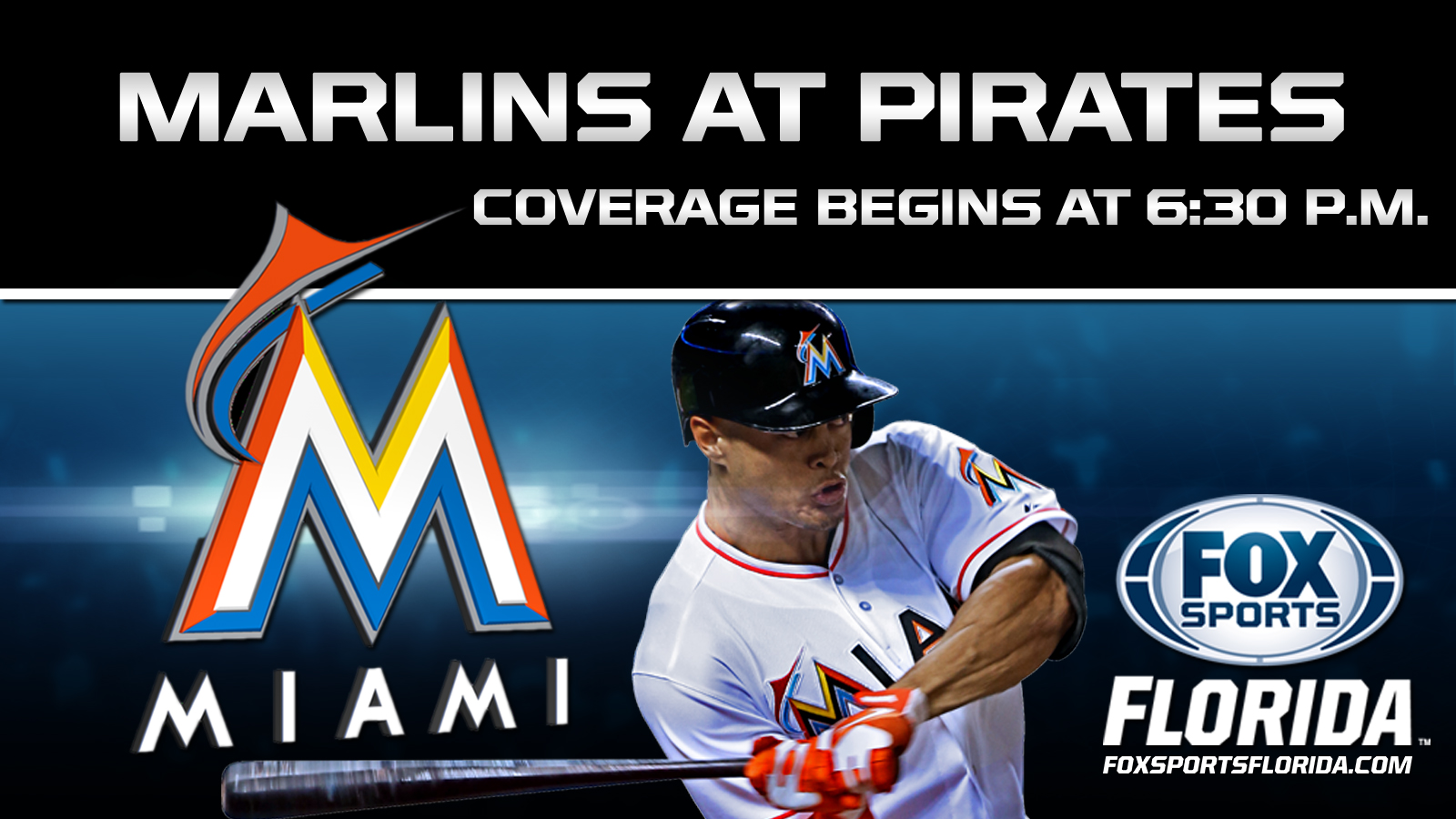 If the opener of this three-game series was any indication, the Pittsburgh Pirates could be in trouble without the reigning NL MVP.
Andrew McCutchen will miss the second of what is expected to be several games Wednesday night as Pittsburgh hosts the Miami Marlins.
While it was initially reported McCutchen was battling an oblique injury, the Pirates (59-53) announced Tuesday that he was diagnosed with a fractured rib on his left side.
The All-Star center fielder, who was struck in the back by a pitch Saturday against Arizona, felt pain in his side when swinging on a sacrifice fly the following day. He's hoping to avoid the disabled list for the first time in his career.
"(The plan is to) keep evaluating me and see how I feel right now," McCutchen told MLB's official website. "We don't want to make a decision yet; we don't want to put me on the DL right away because there's a chance I could be better before 15 days are up. There's a chance."
The Pirates dropped 2 1/2 games behind NL Central-leading Milwaukee after falling 6-3 on Tuesday. Starling Marte went 1 for 4 with a run scored in his first game back since missing 12 with concussion symptoms.
The Pirates will try to bounce back behind Jeff Locke (2-3, 3.77 ERA). The left-hander posted a 2.38 ERA in his first eight starts since getting called up June 8 before getting hit hard in his last two.
Locke yielded a season worst-tying six runs over 6 2-3 innings in an 8-1 loss at Colorado on July 26, then gave up six – four earned – over 5 1-3 innings in Thursday's 7-4 defeat at Arizona.
"Fighting myself a little bit, leaving the ball elevated and elevating change-ups," he said. "That is something I am not accustomed to doing very often. When that ball starts getting up, even I start asking questions."
Locke struck out a season-high seven over eight innings of two-run ball in an 8-6, 13-inning win at Miami on June 13. He is 0-2 with a 3.55 ERA in four starts against the Marlins, with Giancarlo Stanton going 6 for 9 with two homers and a double in their matchups.
The Marlins (55-57) have won seven of eight on the road, including five straight for the first time since a seven-game run in May 2012. They are 5 1/2 games behind NL East-leading Washington and the same amount out in the wild-card race.
"Every game from here on out is important," pitcher Brad Hand said. "We're going to try to win every game we can in August and September and hope that keeps us playing into October."
Miami will try to stay hot behind Tom Koehler (7-8, 3.70), who took a hard-luck loss in Thursday's 3-1 defeat to Cincinnati. The right-hander was charged with two unearned runs over seven-plus innings in a game that swung when replay determined Jeff Mathis was blocking the plate on a play that was initially ruled an out.
While Koehler owns a 2.45 ERA at home, he's posted a 5.79 mark in his last seven road outings. Koehler compiled a 7.20 ERA in losing both of his starts against Pittsburgh last year.
Pirates third baseman Pedro Alvarez was placed on the bereavement list prior to Tuesday's loss. He's hitting .196 over a 16-game stretch.