Miami Marlins at New York Mets game preview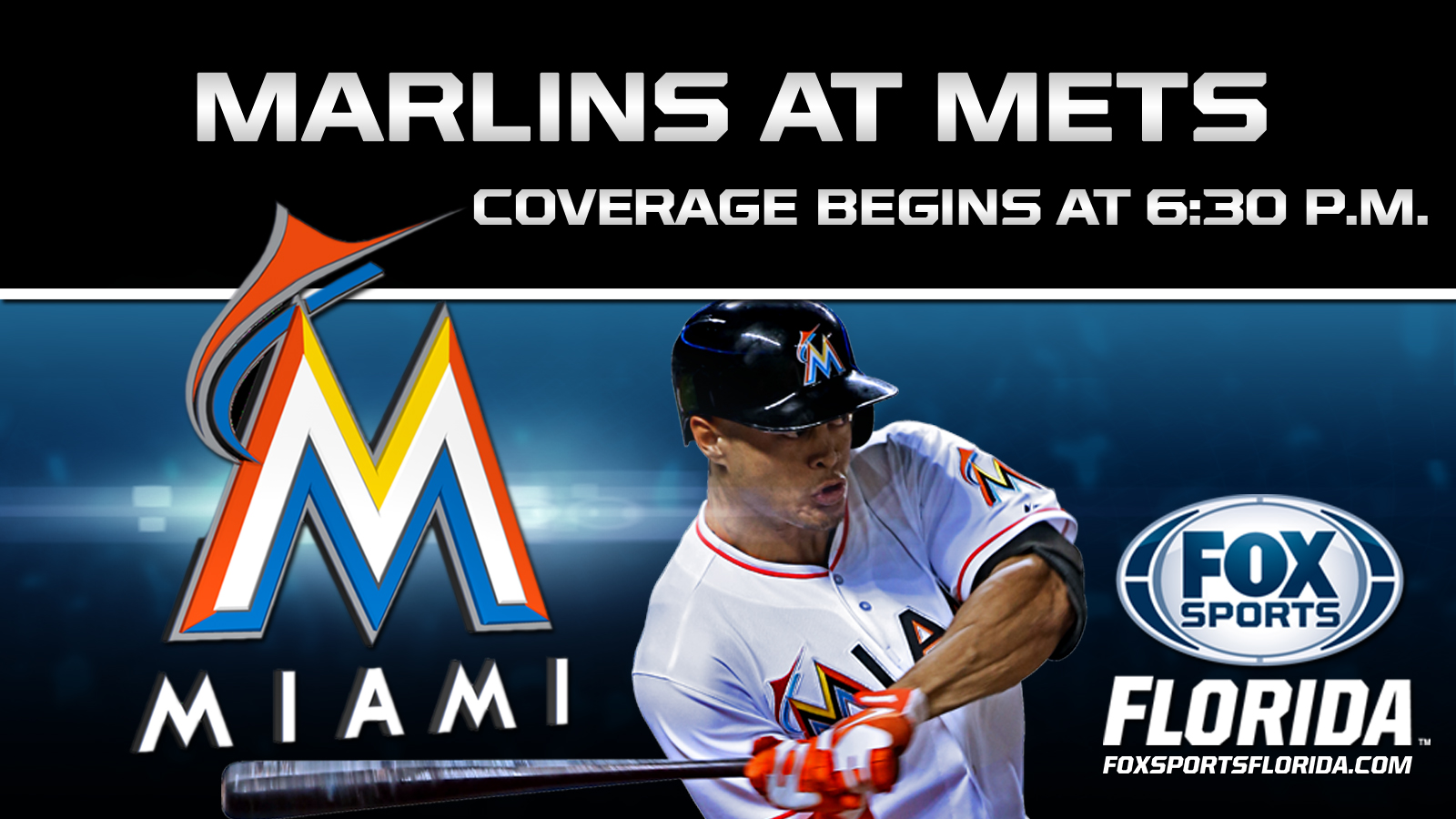 Henderson Alvarez's outstanding stretch has already put him in the Miami Marlins' record books, but it's not sending him to the All-Star game.
The Marlins are looking for an 11th straight win with Alvarez on the mound as he attempts to continue his dominance of the New York Mets in the opener of a three-game set at Citi Field on Friday night.
Alvarez (6-3, 2.27 ERA) is fourth in the NL in ERA, including a 1.04 mark over his last nine outings while going 4-0. His last 10 starts have ended in Marlins victories, the longest active streak in the majors and a team record.
"I've always wanted to be a leader," the 24-year-old right-hander said through a translator. "I'm just focused on being a pitcher."
Despite his tremendous run, Alvarez was snubbed for his first All-Star appearance. However, he'll likely be an option as a replacement on the NL roster, possibly joining Giancarlo Stanton in Minneapolis on Tuesday.
Alvarez was dazzling again as he won Sunday, yielding one run in seven innings of an 8-4 victory at St. Louis, and he would seem to be in line for a similar outing against the Mets (42-50).
He's 4-0 with a 1.01 ERA over his last five starts against them and has held them scoreless in 18 1-3 consecutive innings dating to April 25. That's the second-longest streak by a Marlin in the all-time series to Tom Koehler's 19, set earlier this season.
Alvarez has won his last two starts against New York behind 15 1-3 shutout innings, including a 3-2 victory June 20. That was the Marlins' only win in a four-game home set, during which they batted .205 while scoring eight runs – none in two games.
Miami (44-47) went 1 for 21 with runners in scoring position while dropping two of three at Arizona, falling 4-3 in 10 innings in Wednesday's finale. The offense came through with two runs in the 10th, but closer Steve Cishek gave up three in the bottom half.
"That's a tough one to swallow," manager Mike Redmond said. "We've had a few of those. We've got to lock that down."
The Mets had a season-high four-game winning streak snapped with Thursday's 3-1 loss to Atlanta, as they were held to five hits – four singles.
David Wright drove in the lone New York run, and he owns a .373 average over his last 16 games against Miami. He's 6 for 16 with two doubles off Alvarez, getting four of those hits – one double – in 10 at-bats this year.
Like Alvarez, Zack Wheeler (4-8, 4.07) is looking to continue his dominance in this all-time series. The right-hander owns a 0.96 ERA in four career starts against the Marlins, but has just a 1-0 record since he's been backed by five total runs.
Wheeler didn't need much from the offense June 19, when he tossed a three-hitter in a 1-0 victory at Miami for his first complete game. His scoreless streak against the Marlins of 16 innings is one out shy of Dillon Gee's mark for the longest active streak by a Met.
Wheeler has allowed one run in 6 1-3 innings in each of his last two starts, and he got just his second win in seven outings Sunday in an 8-4 home win over Texas.
"I'm feeling good right now, everything's feeling fluid," Wheeler told MLB's official website.