Miami Marlins at New York Mets game preview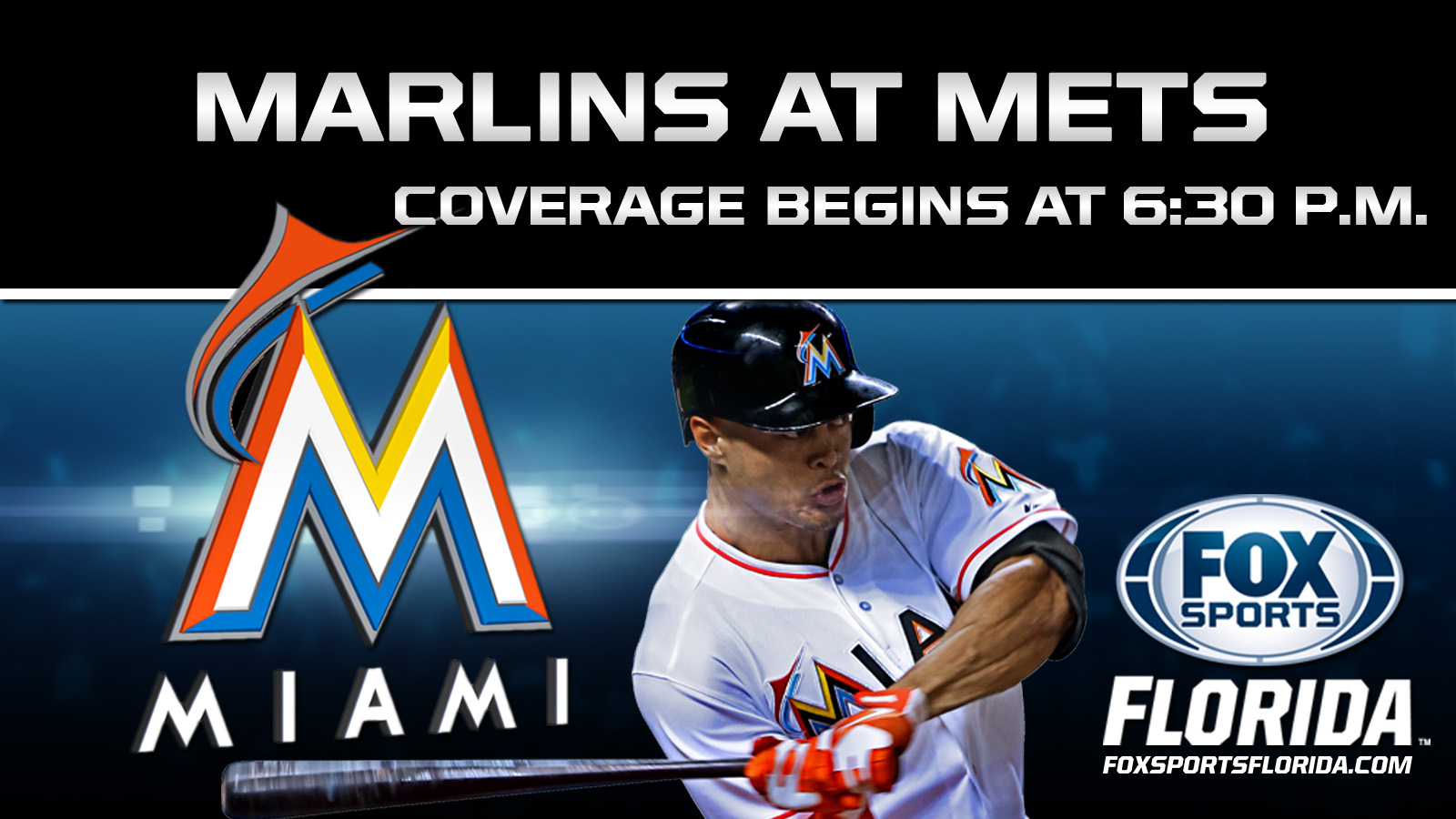 TV: FOX SPORTS FLORIDA
TIME: PREGAME COVERAGE STARTS AT 6:30 P.M.
The New York Mets haven't been in first place this late in five years.
Though the season isn't two weeks old, there's a lot for New York to be encouraged by.
The Mets seek a sixth straight victory Friday night when they hosts the Miami Marlins.
New York (7-3) came back from 3-0 and 4-3 deficits in Thursday's opener, with Lucas Duda's seventh-inning single putting it ahead for good in a 7-5 victory. The Mets have scored 19 runs over the last three games, putting themselves in position for their first six-game winning streak since April 21-27, 2011. They haven't been alone atop the NL East this late in a season since 2010, when they were 14-10.
"We never give up," catcher Travis d'Arnaud told MLB's official website. "We believe that we have a chance to win every single game. Even if we're down, we still think we can win the game. It shows that we're fighting and we believe in ourselves."
What's especially encouraging for the Mets is that the last two victories have come without David Wright, who is on the disabled list with a hamstring injury. Duda remains hot, however, going 12 for 26 with six doubles over his last six games. He's also hitting .378 with nine RBIs in his last 12 games against the Marlins.
The Marlins (3-7) failed to win three in a row, though Giancarlo Stanton's bat is coming to life. He has recorded multiple hits in two of three after previously batting .130. He went deep for the first time Thursday, surpassing Dan Uggla as the franchise's all-time home run leader with 155.
Stanton has also homered in four straight games against the Mets. Only two Marlins, including Stanton, have homered in five consecutive games against a single opponent. He did it against Colorado from April 24, 2011-May 21, 2012, while Marcell Ozuna owns an active five-game streak versus Milwaukee.
"I'll enjoy it later," Stanton said of becoming the club's home run leader. "3-7 is the only record I know right now."
He is 2 for 2 off Bartolo Colon (2-0, 2.77 ERA), who takes the mound looking to improve to 3-0 in three starts for the first time since 2008. He has struck out 13 in 13 innings with one walk.
The right-hander is 3-2 with a 3.48 ERA in five career starts versus Miami, splitting two matchups in 2014.
The Marlins have failed to get a quality start in four of five and they'll be counting on spot starter David Phelps (0-0, 36.00). He is filling in for Henderson Alvarez, who went on the disabled list Monday with shoulder inflammation and elbow tightness.
Phelps has made two relief appearances and gave up four runs in one-third of an inning in Miami's 10-9 loss to Tampa Bay on Saturday. He is 12-11 with a 4.34 ERA in 40 career starts.
Phelps' lone previous appearance versus New York was disastrous — he gave up four earned runs and four hits over one-third of an inning in a 9-4 home loss on May 29, 2013.