Miami Marlins at Atlanta Braves game preview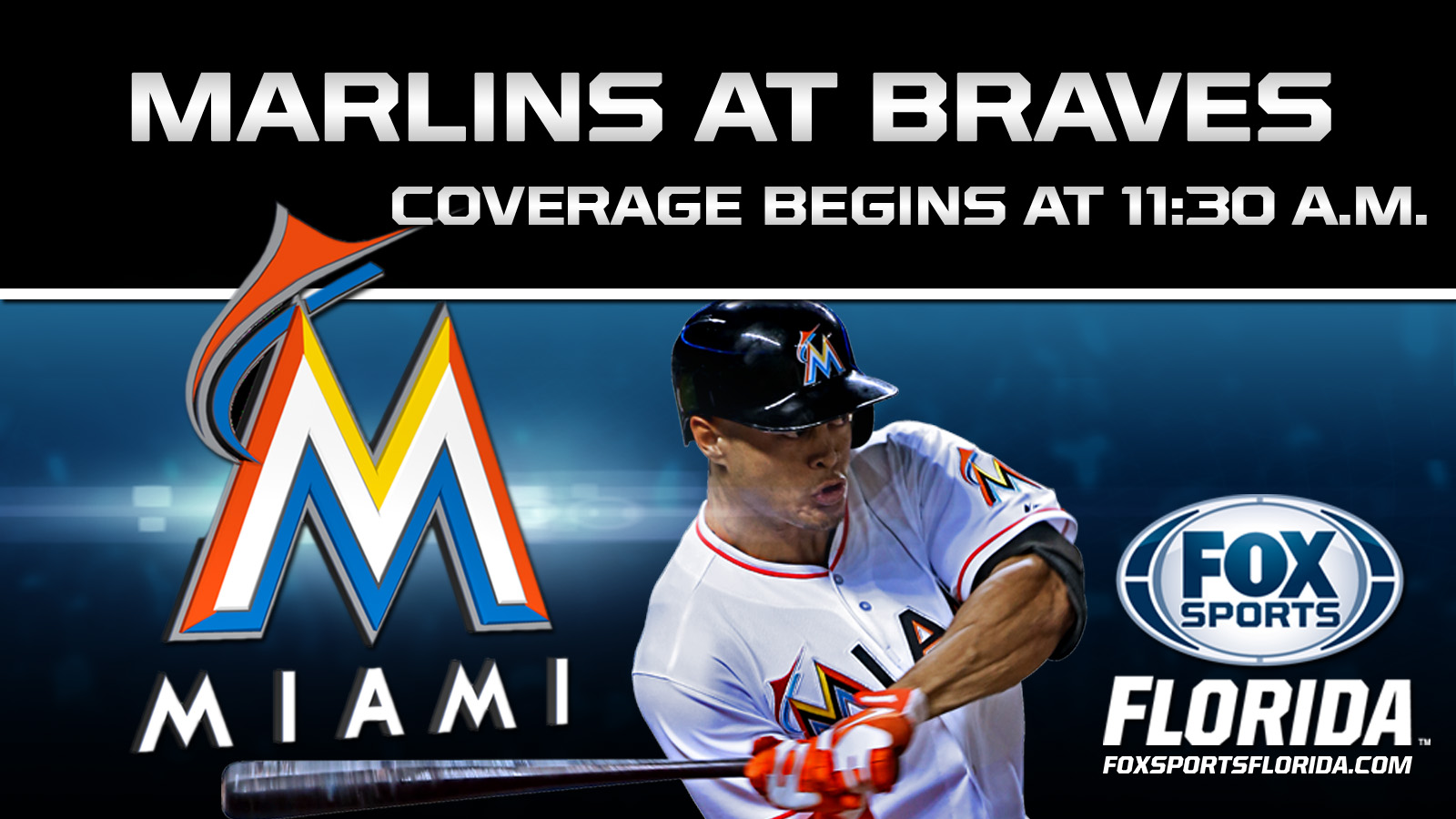 TV: FOX SPORTS FLORIDA
TIME: PREGAME COVERAGE STARTS AT 11:30 A.M.
After four unimpressive offensive performances in four losses to the Atlanta Braves, the Miami Marlins finally reversed both trends to snap a three-game skid.
They'll try for a similar performance Wednesday, though they could again be without left fielder Christian Yelich.
Miami (2-6) suffered a three-game sweep by Atlanta (6-2) to open 2015, totaling three runs. They put forth a similar performance Monday in a 7-2 defeat before finally breaking out with an 8-2 win over the Braves on Tuesday.
Giancarlo Stanton went 3 for 3 with four RBIs – ending an 0 for 12 slump – and 1-2 hitters Dee Gordon and Ichiro Suzuki scored two runs apiece.
"We got a win, so that's the biggest part," said Stanton, who entered the game hitting .130 with three RBIs in 23 at-bats. "Contributing to that is good for us and we need a series (victory) tomorrow."
Yelich sat out with back tightness and is day to day. He's batted .305 in 33 career games against the Braves, his most career matchups with any opponent.
"I think the important thing is to get him feeling good," manager Mike Redmond told MLB's official website. "If it is a day or two or a DL stint, that's the important thing. Right now, we're just treating it as a day-to-day thing."
Dan Haren will take the mound Wednesday. Despite expressing disinterest in playing for Miami following his trade to the Marlins this offseason, he seemed perfectly content in his first outing, allowing one run over six innings of a 10-9 win over Tampa Bay on Friday. He didn't get the decision.
Haren's teams have won his last four starts against Atlanta, and he's posted a 3-0 record and 2.45 ERA in that span.
The Braves had a difficult time manufacturing offense Tuesday, with both runs coming on solo homers.
"We're a team or an offense that if we get too far behind, it's going to be hard for us to put numbers up," manager Fredi Gonzalez said. "We're an offense when we're even or within a run, you can do some stuff. You can run or hit-and-run to create some opportunities. We had a chance to get back in it and we didn't get it done."
Gonzalez will hand the ball to Eric Stults on Wednesday. The left-hander gave up five runs and seven hits in three innings of his Braves debut Friday, a 5-3 home loss to the New York Mets.
The journeyman has gone 2-3 with a 5.52 ERA in six career starts against the Marlins, two of which came last season with San Diego. Stults was pounded for five runs in four innings of an 8-2 loss last April 4 – allowing the first of Stanton's 37 home runs of 2014 – before giving up two runs in six innings of a 9-3 victory May 10.