Miami Heat to debut 'Legacy' uniform against Thunder on Dec. 3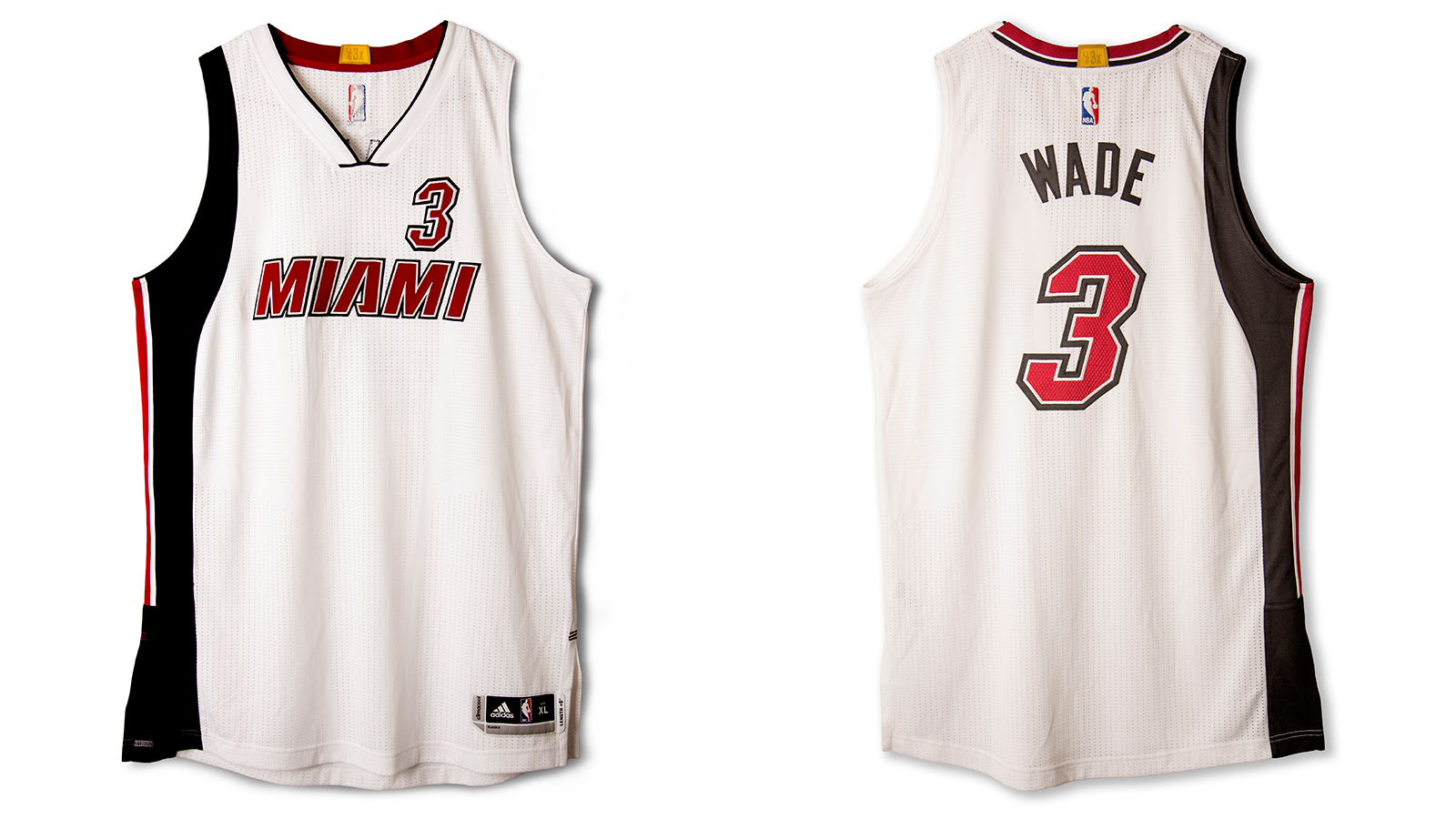 MIAMI — On Thursday, December 3rd, when the HEAT take on the Oklahoma City Thunder at AmericanAirlines Arena, the team will formally debut its "Legacy" uniform presented by Tissot and designed in-house by the Miami HEAT Creative Department. Tissot is the Official Timekeeper of the NBA and the Miami HEAT. The Legacy campaign features HEAT fans in their rightful place — front and center — having not only originated the practice of the color-themed Playoff campaigns, but having taken ownership of the concept unlike fans in any other market. Starting with "Back in Black" in 2004, transitioning to "The Red Zone" in 2005 and finding championship glory with "White Hot" in 2006, HEAT fans have embraced their role when the games matter most. The HEAT will wear the Legacy uniform for the following games:
| | |
| --- | --- |
| Game Date | Opponent |
| December 3rd | vs. Oklahoma City Thunder |
| December 5th | vs. Cleveland Cavaliers |
| December 7th | vs. Washington Wizards |
| December 13th | vs. Memphis Grizzlies |
| December 18th | vs. Toronto Raptors |
| December 20th | vs. Portland Trail Blazers |
| December 29th | @ Memphis Grizzlies |
| January 3rd | @ Washington Wizards |
A special website, HEAT.com/Legacy, will launch Wednesday at 12:00 p.m. EST and will showcase the Legacy campaign including the player introduction video, details about the uniform, the 2015-16 Legacy retail merchandise collection and Legacy campaign photographs. Those HEAT fans featured in the Legacy campaign are those who participated in the video and photo shoots, which took place after the Red, White & Pink scrimmage on October 15th. HEAT fans attending the December 3rd game will receive a free Legacy player poster presented by Tissot.
The Legacy uniform belongs to HEAT fans everywhere — a roster of millions draped in red, black and white. HEAT fans know their role and understand that legacies are built and defended during the playoffs. Legacy melds past with present; fan culture with franchise future; and a clean silhouette influenced by the spirit of the classics. For more information, please visit HEAT.com/Legacy.