Phoenix Suns at Miami Heat game preview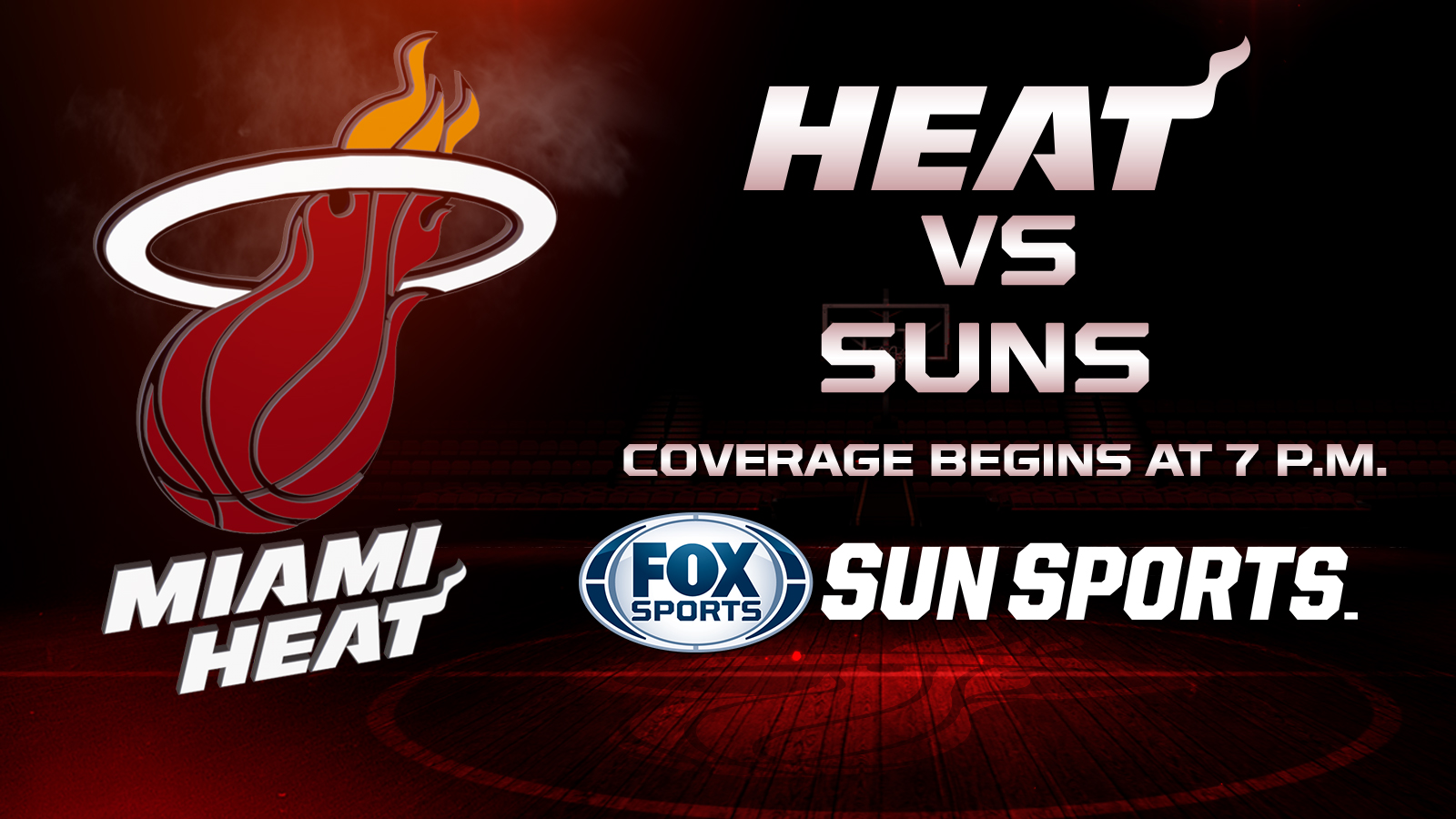 After his role was reduced by an offseason addition, Goran Dragic had strong words for the Phoenix Suns organization when he made it known that he wanted to be traded.
While he's reportedly since apologized for those comments, emotions could run high as Dragic faces the visiting Suns on Monday night for the first time since he was dealt to the Miami Heat less than two weeks ago.
Dragic, who has had a pair of stints with Phoenix over his six seasons, averaged a career-high 20.3 points in 2013-14 before becoming frustrated with how he was used after the acquisition of Isaiah Thomas in July.
He averaged 16.2 points in 52 games while receiving fewer touches than he had been used to. Dragic then upset the Suns' brass when he told reporters, "I don't trust them anymore," and added that he would not re-sign if he was not traded.
Team president Lon Babby called the remarks "unfair and I think unwarranted."
Dragic, however, got his wish at last month's deadline when he was moved along with his brother Zoran to Miami (25-33) in a three-team deal Feb. 19. According to reports, he's since called Suns owner Robert Sarver to apologize.
Although he's back in his more comfortable point guard role, Dragic continues to be inconsistent with his new team.
The veteran has scored 12 or less in three of his five games, including a six-point effort in Saturday's 93-91 home loss to Atlanta. However, he's followed up his previous two subpar efforts with at least 20 points.
The Suns (31-29) have had some difficulty adjusting after trading away both Dragic and Thomas at the deadline, but the offense hadn't been an issue until Saturday's 101-74 home loss to San Antonio.
After averaging 111.8 points on 47.2 percent shooting in their prior six games, they had their lowest scoring half in team history with 24 points in the first and finished with their worst field-goal percentage in almost nine years at 29.8.
Marcus Morris had a team-high 19 points off the bench, but the starters scored a combined 34 while shooting 10 for 40 en route to a 27-point margin that matched the Suns' most one-sided defeat of the season.
Making things worse, newly acquired Brandon Knight's status is uncertain after he left in the first half with a hip pointer.
"It's one of those games," coach Jeff Hornacek said. "I guess the bright side is that they all played bad the same night."
Starting forward Markieff Morris, Marcus' twin, ripped the home fans in frustration after Phoenix had its two-game winning streak snapped and fell to 3-9 in its last 12.
The Suns have fallen behind Oklahoma City and New Orleans in the race for the Western Conference's final playoff spot.
Miami, which is 10-17 at American Airlines Arena, looks to avoid a third consecutive loss as it tries to hold on to a half-game lead over Brooklyn for seventh in the East.
Luol Deng is averaging 19.7 points on 54.8 percent shooting in his last three meetings dating to his time with Cleveland. He scored 23 to help Miami win its ninth in a row in this series, 103-97 in Phoenix on Dec. 9.
Miami will have to keep an eye on Marcus Morris and Gerald Green after they teamed for 44 points on 10-of 13 shooting from beyond the arc in the December defeat. Green has hit five 3s in each of his last two against the Heat.