Miami Heat at Philadelphia 76ers game preview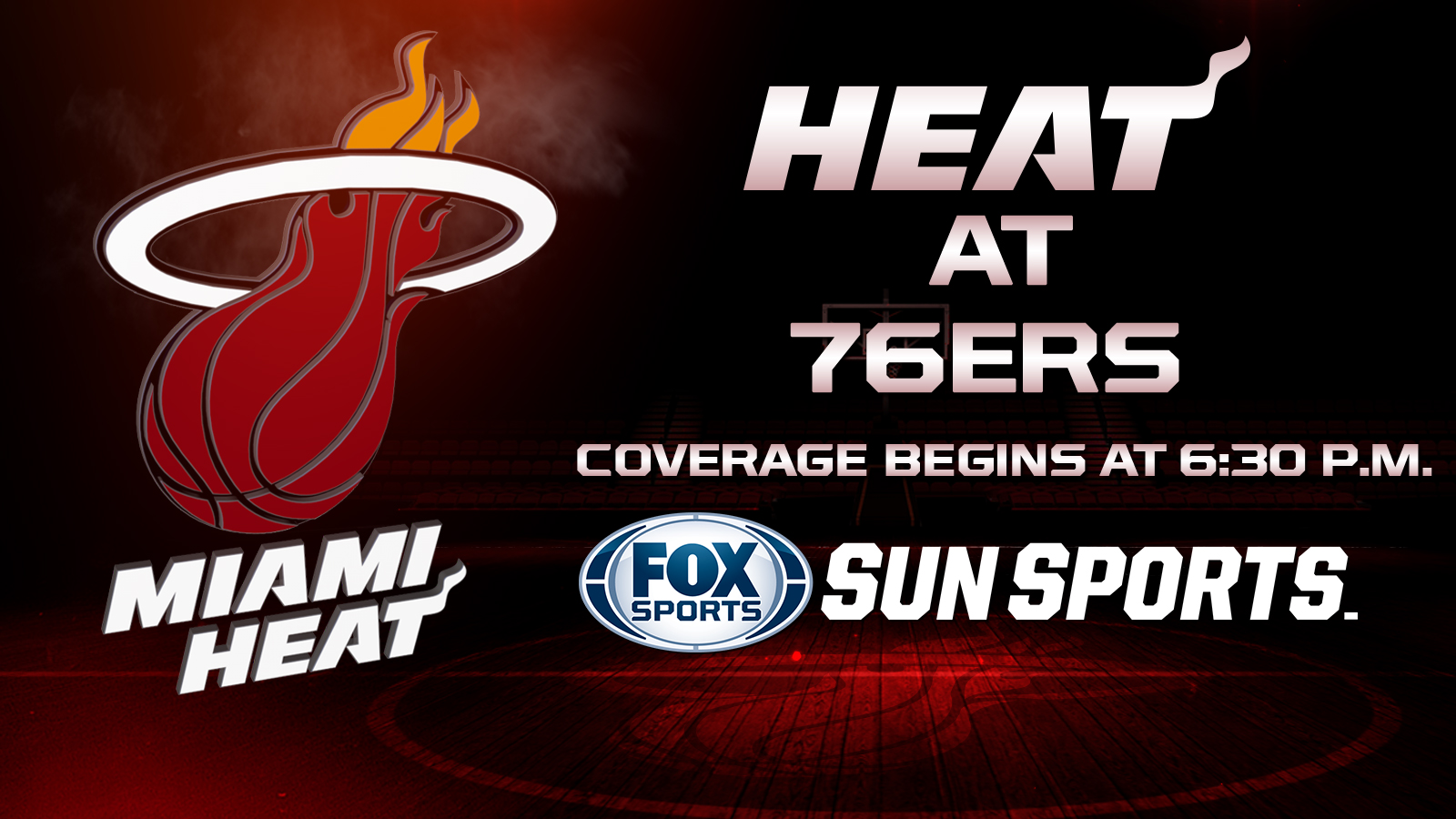 Chris Bosh backed up his blockbuster contract with a monster performance to kick off the Miami Heat's post-LeBron James era.
He'll look to help Miami re-establish its dominance against the Philadelphia 76ers on Saturday night after losing the season series for the first time in six years.
Miami grabbed a 107-95 home win over Washington on Wednesday with Bosh posting 26 points and 15 rebounds — his most points with at least 15 boards while playing for the Heat. Bosh, who inked a five-year, $118 million deal over the summer, had seven games with at least 26 points and 15 rebounds in his final season with Toronto in 2009-10.
He took 18 shots after doing so 29 times in 287 regular-season games with the Heat over the last four seasons.
"I'm just happy to be playing basketball again in front of this great crowd and this great city," Bosh said. "We have so much going for ourselves right now. I like to win. It doesn't matter how we do it. We can get better."
Bosh combined for 47 points on 19-of-31 shooting in two trips to Philadelphia last season.
Dwyane Wade suffered a calf injury in the third quarter but returned in the fourth, scoring nine over a 3:13 span to finish with 21 and help Miami claim a 35-25 advantage in the final period.
Norris Cole scored a career-high 23 and was 3 of 7 from 3-point range after winning the starting point guard job over Mario Chalmers.
"He puts work in. Obviously at the point guard position, the opportunities don't come all the time. But he took advantage of it in a big way, and we needed that," Wade said of Cole. "Is he going to have that same role every night? No. But just to know he has the capability of making those shots, making great plays, is big for us."
Miami had won 15 straight over Philadelphia before dropping two of three in 2013-14 – its first season series loss since being swept in three meetings in 2007-08.
The 76ers are looking to avoid their second 0-3 start in nine years after Friday's 93-81 loss at Milwaukee. They surprisingly started 3-0 last season before finishing with the NBA's second-worst record at 19-63.
Philadelphia was outscored by the Bucks 11-0 over the final 8:21 and missed its final 14 shots. Coach Brett Brown continues to search for dependable offense with Tony Wroten scoring 14 on 4-of-11 shooting after scoring a team-high 22 in Wednesday's loss at Indiana. Nerlens Noel looked better, however, going 7 of 11 for 14 points after tallying six points on 2-of-11 shooting against the Pacers.
The 76ers held Milwaukee to 40.9 percent shooting but are hitting just 37.7 percent of their own shots through two games, going 11 for 44 from 3-point range.
"Some of that is just evolving to try to find some specific things. I think we can put Nerlens in some better spots," Brown said. "I think after that it's got to be done by a collective effort."
Brown's crew is also struggling on the boards, getting beat 55-42 by Milwaukee after being outrebounded 50-42 at Indiana.
The Heat outrebounded Washington 44-36 — an encouraging sign after finishing minus-3.4 in rebounding margin last season to rank 26th.