Miami Heat at Dallas Mavericks game preview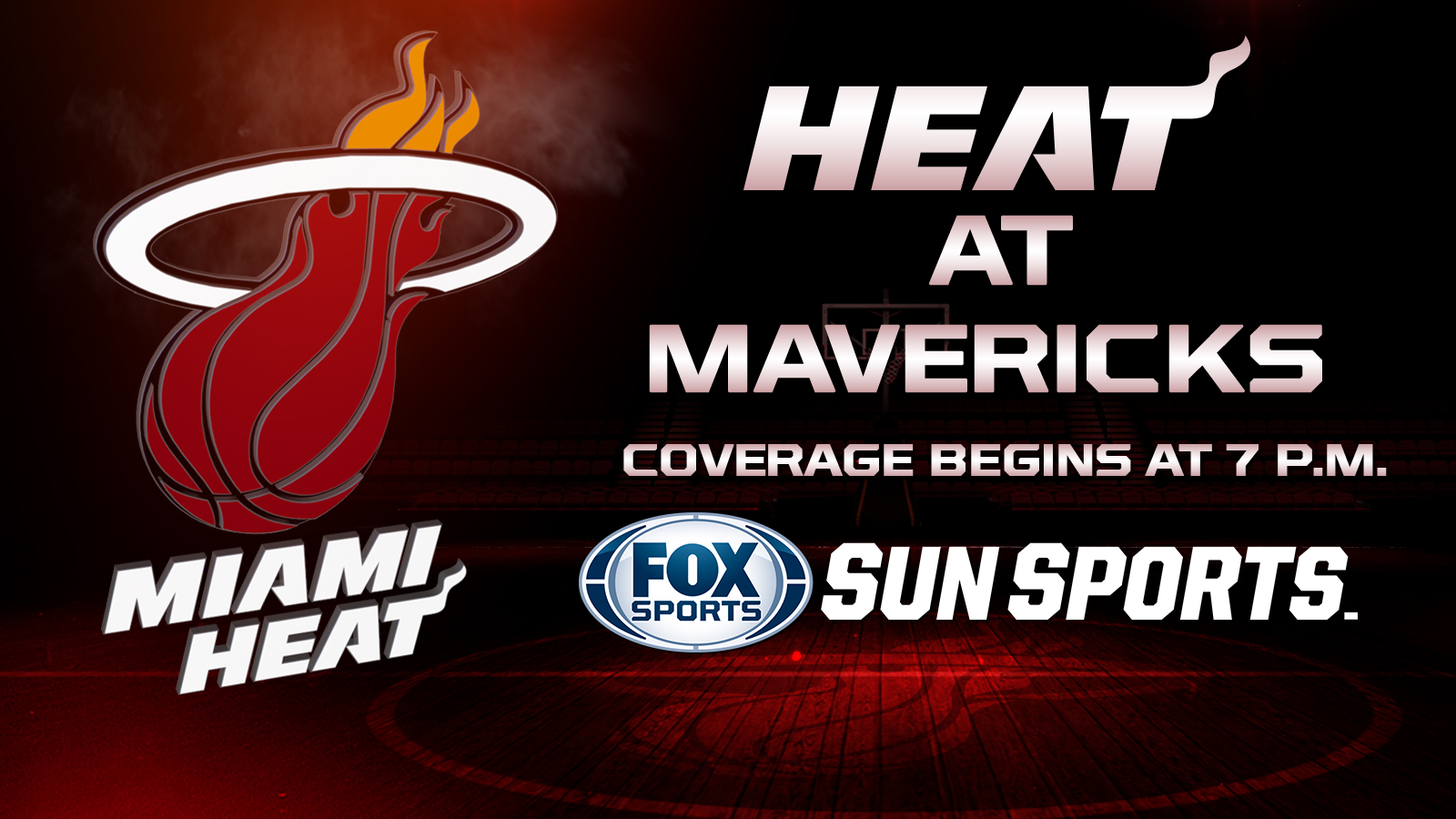 Dirk Nowitzki's performance in Dallas' latest win had coach Rick Carlisle gushing, and the Mavericks' star is on the verge of moving up another rung on the NBA's scoring list.
While Nowitzki has performed well in recent games against the Miami Heat, it hasn't been enough for the Mavericks to earn their first win in the series since the 2011 NBA finals clincher.
With LeBron James having departed Miami, the Mavericks will try to end their six-game skid to the Heat and earn their fifth victory in six contests Sunday night.
Nowitzki scored 24 of his season high-tying 27 points in the first three quarters Friday in Utah. He also made 11 of 18 shots, went 5 of 8 from 3-point range and grabbed a season-best 10 rebounds while leading Dallas to a decisive 105-82 victory.
"Everybody better enjoy watching Dirk Nowitzki while he's still playing, because there's not going to be another one like him ever," Carlisle said. "This is a once-in-a-lifetime guy and he's a total game changer."
Currently with 26,913 points, Nowitzki needs 34 to surpass Hakeem Olajuwon for ninth on the NBA's all-time list. While he hasn't reached that total against Miami since Game 3 of the 2011 finals, he did have a combined 50 points on 15-of-26 shooting (57.7 percent) in last season's two meetings.
It wasn't enough, however, to outdo James, who totaled 81 points on 73.2 percent shooting.
With James back home in Cleveland, this could prove a prime opportunity for the Mavericks (4-2) to break their losing streak to the Heat that began after a 105-95 win in Miami for the franchise's only NBA title.
Already one of the top offensive teams in the league, Dallas is coming off its best effort at the other end of the floor. The Mavericks had given up an average of 105.6 points in their first five games before holding the Jazz to a season-low 42.6 percent shooting.
"We played better defense," said forward Chandler Parsons, whose team is scoring 106.5 points per game. "We were all locked in and we all made an effort that we were going to defend tonight — especially coming out in the second half. And it showed. When we get stops like that, it fuels our offense."
The Heat (4-2) rebounded from a pair of lackluster offensive performances with a 102-92 win over visiting Minnesota on Saturday. Miami shot 52.6 percent after going a combined 40.4 percent from the field in a 108-91 loss to Houston on Tuesday and a 96-89 defeat at Charlotte on Wednesday.
Dwyane Wade scored 25 points for the second straight game while shooting a season-best 68.8 percent (11 of 16), and Chris Bosh topped 20 points for the sixth consecutive contest with 24.
"That's why we get all the headlines, that's why we get paid the most money, to try to come through," Wade said. "We've got to make the right play for the team."
The Heat also had 26 assists after recording a combined 35 in their previous two games.
"Guys really took it to heart that we really had to try to make the game easier for each other, get the ball popping," coach Erik Spoelstra said.
James was the leading scorer during the win streak over the Mavericks, averaging 32.2 points — well ahead of Wade's 19.7. Bosh had 22 points on 8-of-12 shooting in his most recent game in his native Dallas.