Miami Heat at Charlotte Hornets game preview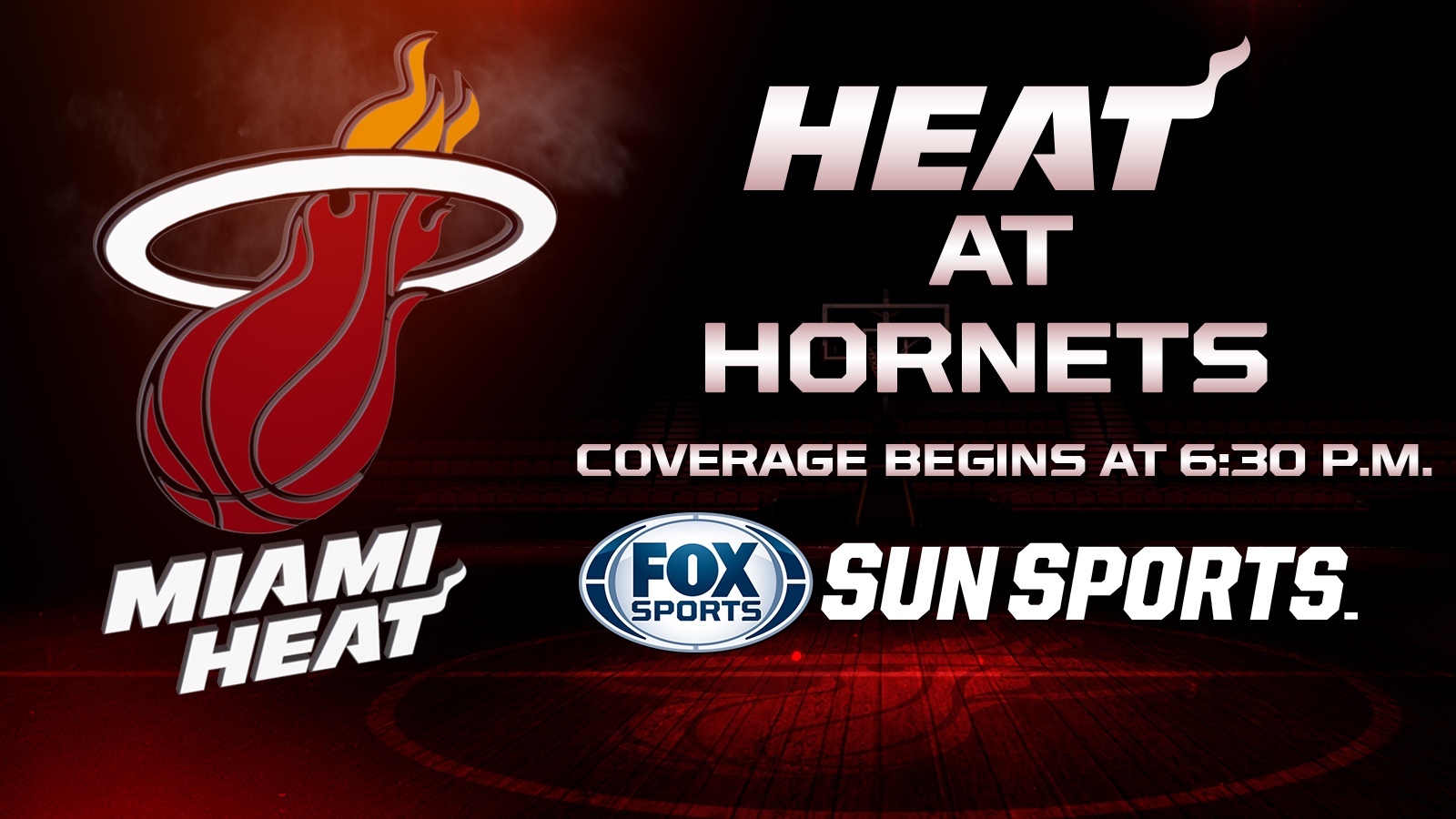 TV: Sun Sports
Time: Pregame coverage begins at 6:30 p.m.
Things are looking up for the surging Charlotte Hornets, who have been nearly unbeatable over the last 2 1/2 weeks.
Kemba Walker's expected return should only make them stronger.
The Hornets are hoping to have their leading scorer available Wednesday night against the visiting Miami Heat, who have controlled the series over the years.
Charlotte (17-25) has climbed to within one-half game of eighth place in the Eastern Conference after winning seven of eight, with its only loss coming 98-93 to defending champion San Antonio last Wednesday. The pesky Hornets have surrendered 88.1 points per game during their run for the NBA's second-lowest mark since Jan. 3.
Charlotte clamped down again in Monday's easy 105-80 victory over Minnesota. The Hornets held the Timberwolves to 36.3 percent shooting and a combined 32 points in the second and third quarters.
"It started with our defense," Gerald Henderson said. "We're getting better, it's just all about consistency. We have to show that we're going to be that team, and if we want to win – and win big – that's what we're going to have to be."
The Hornets should like their chances of keeping things going with Walker expected to return after a two-game absence due to a knee injury. Walker is averaging 29.8 points over his last six games – 10.6 better than his season average.
Walker is listed as a game-time decision and will start if active, but Al Jefferson could again come off the bench in his second game back since missing nine with a groin injury. The formidable big man finished with eight points on 4-of-11 shooting in 25 minutes Monday.
Lance Stephenson is also trying to get his legs back under him after missing nearly a month with a pelvic issue.
"Both of them are far, far away from being where they need to be to play well night in and night out," coach Steve Clifford said.
The Hornets now turn their attention to the Heat as they go for their first three-game home winning streak. While Charlotte has dropped 17 of 18 against Miami, these Southeast Division foes split this season's first two meetings back in November – with each team winning at home.
The Heat are looking to bounce back from another sluggish offensive display in Tuesday's 94-86 loss to Oklahoma City. The Heat, who were limited to 36 points in the second half, have averaged 87.0 in alternating wins and losses over their last four games.
Miami finished with 21 turnovers to the Thunder's 11 and put up 24 fewer shots.
"To leave a real competitive defensive game like that on the table is pretty disappointing," coach Erik Spoelstra said.
At 18-23, the Heat aren't where they want to be at the season's midway point.
"Trying," Dwyane Wade said of the season's first half.
Wade scored a team-high 18 points after missing the previous two games with a hamstring injury. He's averaging 24.4 points at home compared to 19.8 on the road.
Chris Bosh is averaging 22.3 points in 35 games against the Hornets for his second-highest mark against any team.
Miami has dropped four of its last five on the second of back-to-backs, including three straight on the road by an average of 18.6 points, and will be short-handed for this contest.
Heat center Hassan Whiteside, who has reached double figures in seven of his last eight games, did not travel with the team after spraining his ankle Tuesday. Luol Deng also won't play Wednesday due to an illness.
Jefferson is averaging 24.8 points and 13.2 boards over a six-game stretch against Miami.